In a two-part series, the director general of CSMVS will discuss why culture is in crisis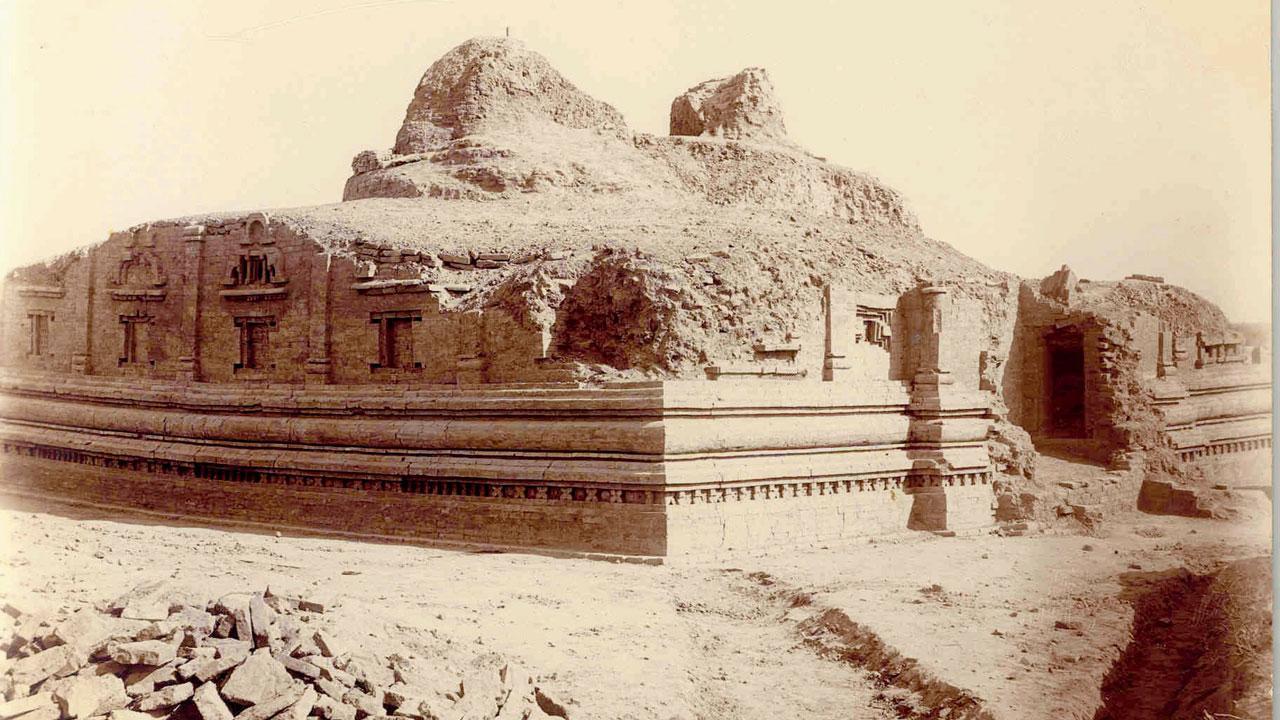 Site view of north-west face of Kahu-jo-Daro stupa, Mirpurkhas, Sindh, Pakistan. Pic Courtesy/Archaeological Survey of India
From Mali to Afghanistan, it's no secret that world over, human values are under threat. And culture has always been the victim of such wars and conflicts, points out Sabyasachi Mukherjee, director general, Chhatrapati Shivaji Maharaj Vastu Sangrahalaya (CSMVS). He jogs our memory back to January 2020, when former US president Donald Trump had warned Iran that 52 cultural sites would be attacked if the latter would strike any US facilities. "Why is it that culture threatens some people who then try to destroy it? This is a pattern I've noticed across the world, especially with what's happening in Afghanistan now," he shares, ahead of a two-part virtual series, titled Culture in crisis, where he'll explore the role of culture in building society.
In the first part of the talk, Mukherjee will highlight how destroying culture and heritage leads to the destruction of the social fabric of society. The presentation will shed light on the fact that heritage is not only bricks and stones, but also our identity. "There's something interesting that Irina Bokova, UNESCO's first woman director general, once wrote while talking about the attack on Bamiyan Buddhas in Afghanistan [among other tragedies]. She said culture has always been a collateral damage...but this phenomenon was different. Destruction [of historical cultural sites] was used as a tactic of war to intimidate the population, attack their identity, destroy their link with the past, and eliminate the existence of diversity. Wherever such things have happened, the aim has been to eliminate the history of diversity and the culture of coexistence," he explains.
ADVERTISEMENT

Sabyasachi Mukherjee
During his research, Mukherjee has found that we're separating culture from development, thereby eliminating sense, sensibility and outstanding universal values. And so, despite governments spending hundreds of billions, peace eludes us. "We're always talking about development, but whose development is it? Human development can't be achieved devoid of culture. Today, there's barely any allocation of budget towards culture. Human development is woven into the fabric of our contemporary communities, manifested in language, performance, arts, traditions and other intangible representations of our existence. How can one isolate culture from development?" questions Mukherjee. He adds that he'll also explain how cultural legacy can make the world a safer place.
In the second part, the series will delve into the discovery, destruction and virtual reconstruction of the Buddha Stupa at Kahu-jo-Daro in Mirpurkhas, in Sindh, Pakistan. The monument, he reveals, was probably built during the Mauryan period and then reconstructed in the early 5th century. It was excavated by British archaeologist Sir Henry Cousens in 1909. "Unlike stone stupas, it was a huge terracotta stupa. We'll also discuss how urbanisation — a part of development — is posing more problems for cultural heritage and why balance is key," he signs off. 
On: Today and September 15
Log on to: @csmvsmumbai on Instagram to register or YouTube to watch the livestream