Puducherry-based theatre group Adishakti brings to the city an interesting mythological tale about the many rights and wrongs in life
Vinay Kumar as Bali
There was a time in India when an entire generation gathered in front of their television sets on Sunday mornings to tune into Doordarshan.   They convened to watch Ramanand Sagar's retelling of The Ramayana. Over the years, we have watched multifarious versions of the epic — from the traditional Ramlila to other modernist adaptations. Tales from the epic have been told from the point of view of different characters and sometimes, the characters themselves have also been reimagined.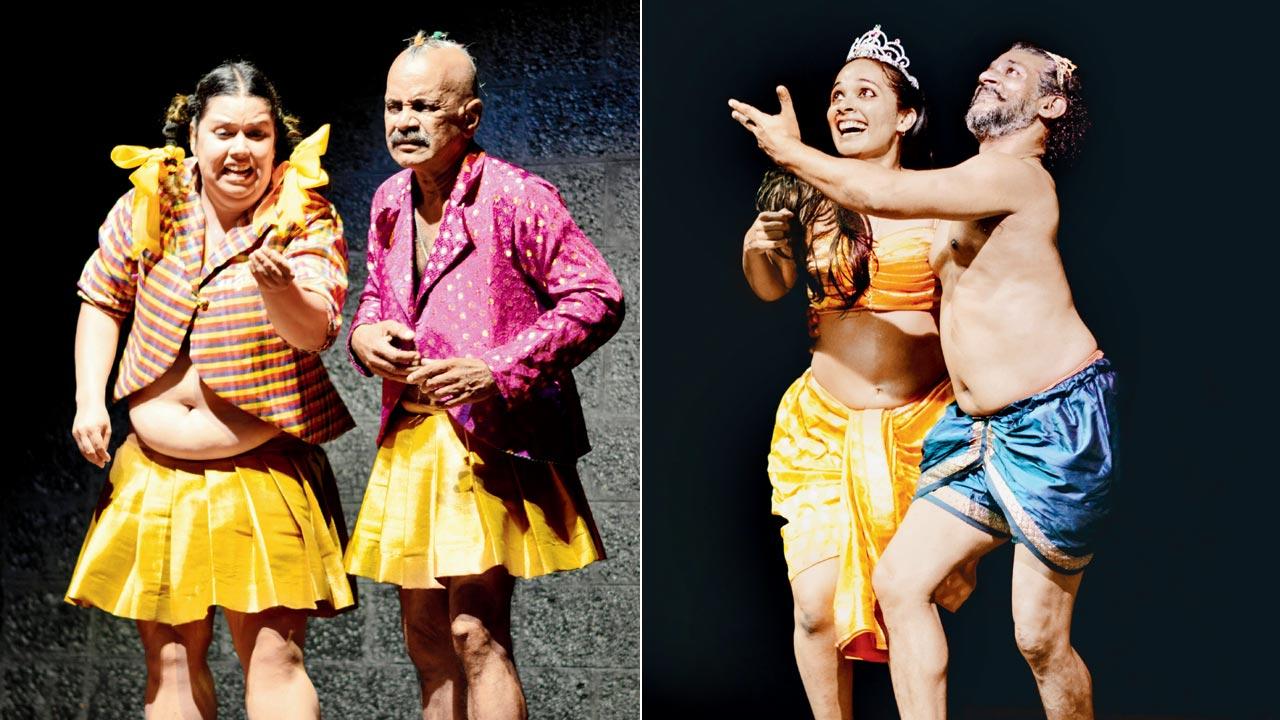 Stills from previous stagings
This time, a contemporary theatre repertory from Puducherry will present its unique version on stage with the play, Bali. Adishakti's take is a retelling of the various events that lead up to the battle between Bali, the ruler of Kishkindha, and Ram, the King of Ayodhya, and eventually, the death of Bali. "Working with mythology is exciting. Like a traditional form, the grammar is already there. We have been working with The Ramayana for a long time now, and have been relooking at the story. We felt that Bali's story provided us with an appropriate premise to explore the question of right and wrong, especially since it is so subjective," says Nimmy Raphel, the director. 
The play has a cast of actors including Vinay Kumar, Arvind Rane, Ashiqa Salvan, Kiyomi Mehta, and Sooraj S. The actors play the key roles of Bali, Tara, Sugreeva, Angadha and Ravan respectively. The play also uses traditional methods from folk theatre, and weaves multiple stories through different points of view. "Bali becomes the medium to let other characters express how they deal with Bali's death. They reflect on the decisions they made. More importantly, we look at how right and wrong can change when each character is given an opportunity to voice their thoughts and opinions. We leave it up to the audience to take a step back from fixed mindsets and understand different perspectives," shares Raphel.
While the play has been staged before, Raphel believes, "When an actor lives with a character for a while, it not only brings a change within them, but also adds clarity to the character's portrayal."
From February 9 to February 12; 5 pm and 8 pm 
At Prithvi Theatre, Janki Kutir, Juhu Church Road, Juhu. 
Cost Rs 710