On the 10th anniversary year of his album, Jag Changa, Raghu Dixit has his eyes on his first studio album in a decade. The folk-musician reveals the story behind his next work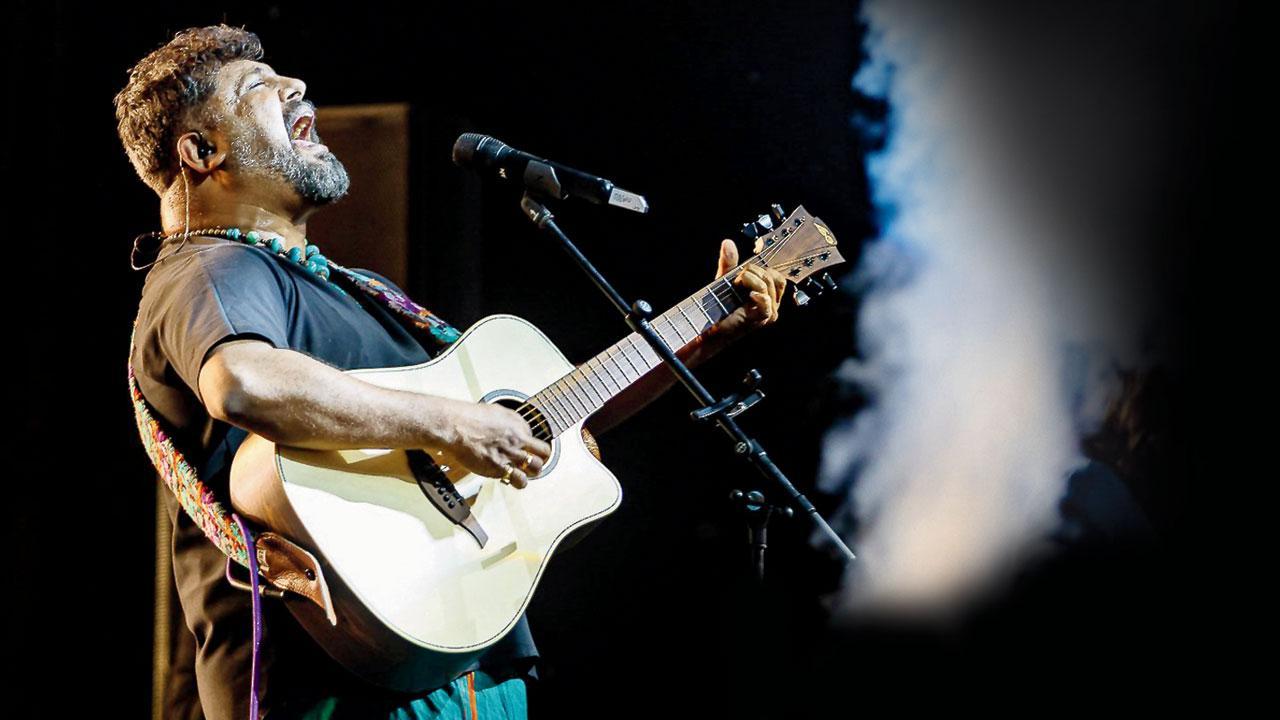 Raghu Dixit
There is a difference between a singer and a performer. Raghu Dixit definitely belongs to the latter category. Over the last decade, the singer has been on the move travelling to over 32 countries and performing over 2,000 concerts.
"The journey of folk music in the 10 years has been interesting," Dixit notes as we catch up with him at the recently concluded Jaisalmer Desert Festival. "Television programmes like Coke Studio and MTV Unplugged brought the genre into the mainstream. Then, there has been an immediate surge in music festivals that feature music from the interiors of India," he says.
He should know. Since starting out with the Raghu Dixit Project, the singer has witnessed the shift while travelling across the country as well to Glastonbury, Sydney, London among other international festivals. "It is an illusion that folk music has emerged into the mainstream only now. On the contrary, English was the language of music only for an urban audience. In Indian villages, music was always folk," he notes. The Bengaluru-based singer believes that one can perform with far more conviction in their mother tongue. "It feels liberating," he shares.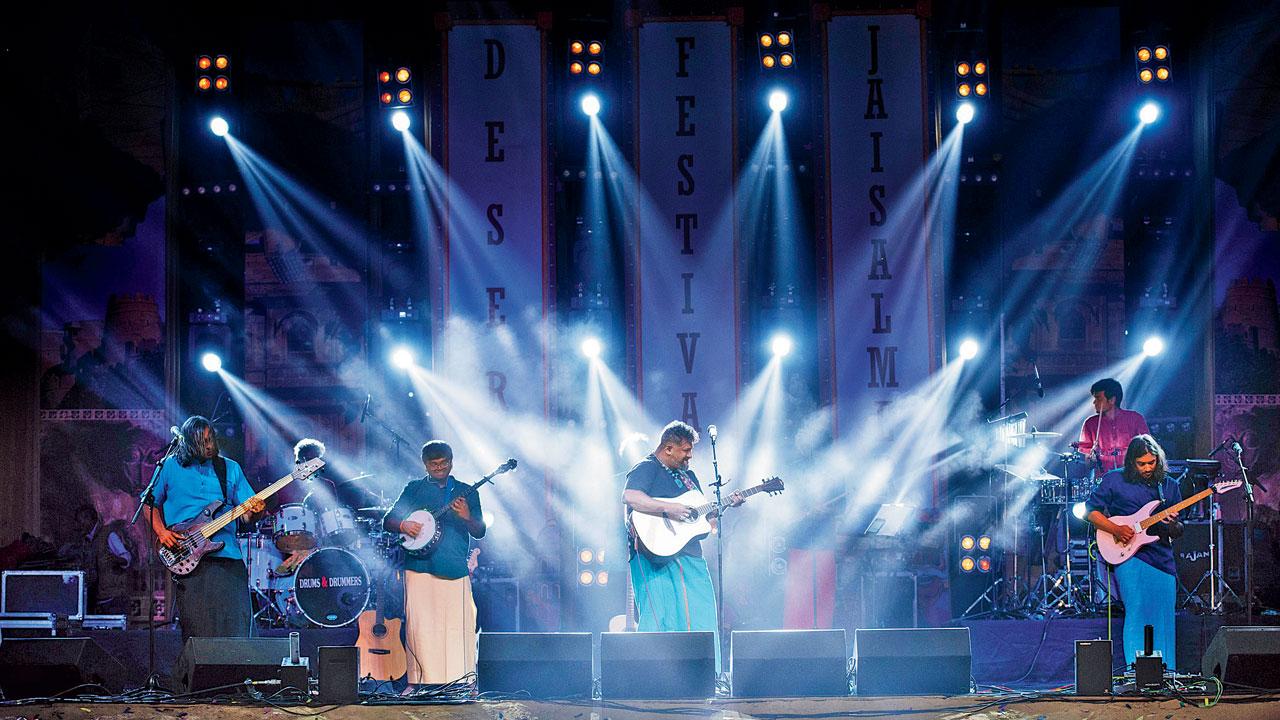 The band on stage at Jaisalmer
Yet, in a world of constant EP releases and album launches, Dixit remains a counterpoint. Despite the demand on the touring circuit in the last decade, he has yet to release an album. His last major release was the cult hit, Jag Changa (2013). "I can hear the accusations in your voice. I know it has been long," he laughs. Ask him about the reason, and he shares, "We just did not get around to doing it." But, he promises the wait is to end. The band is currently at work on their next album, as of yet untitled. "It is almost done; we just have a few vocal takes to finish."
The work on the album was another reason for his trip to Rajasthan. Dixit shared with us that he had shot for a video on the sand dunes of Khuri outside of the city of Jaisalmer, and would travel to Jodhpur for another album shoot. "The concept revolves around our journey over the years, and is about a traveller sharing his story," he says. It will be another fascinating narrative, he promises without revealing much. The songs will be a familiar mix of Hindi and Kannada verses.
For excited fans, the album is set to arrive in the second half of the year. Till then, the frontman will be on tour with his The Raghu Dixit Project. "There are some beautiful festivals coming our way. We can't complain," he signs off.
Log on to: Raghu Dixit on spotify