Chembur-based Teluguite Praneetha Yenduri's handmade doll sets draw attention to a waning indigenous tradition, and the artistic skills it involves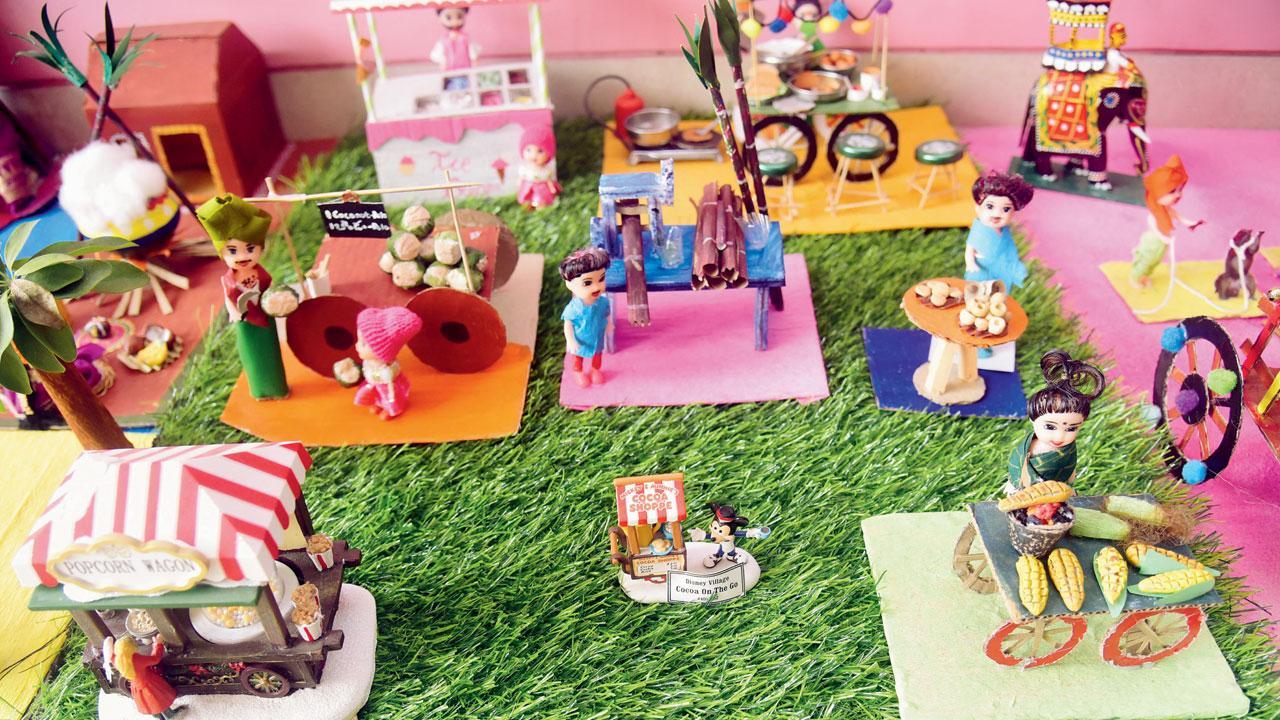 The food corner in a village fair
Sticky black and soft white — the two types of mud this writer's best-loved clay dolls were made up of. It was part of our homecoming ritual. Every year, we were welcomed into nanihal with pot-bellied figurines called Goku, Pupe, Riki and Kucho. Names could change, but nani made sure that the meek characters played their part in the tales she covertly pulled out of her pallu. The memory stays swaddled in the smell of Ganga maati — the white river mud variety. Our recent chat with Praneetha Yenduri about bommala koluvu took us back to that time.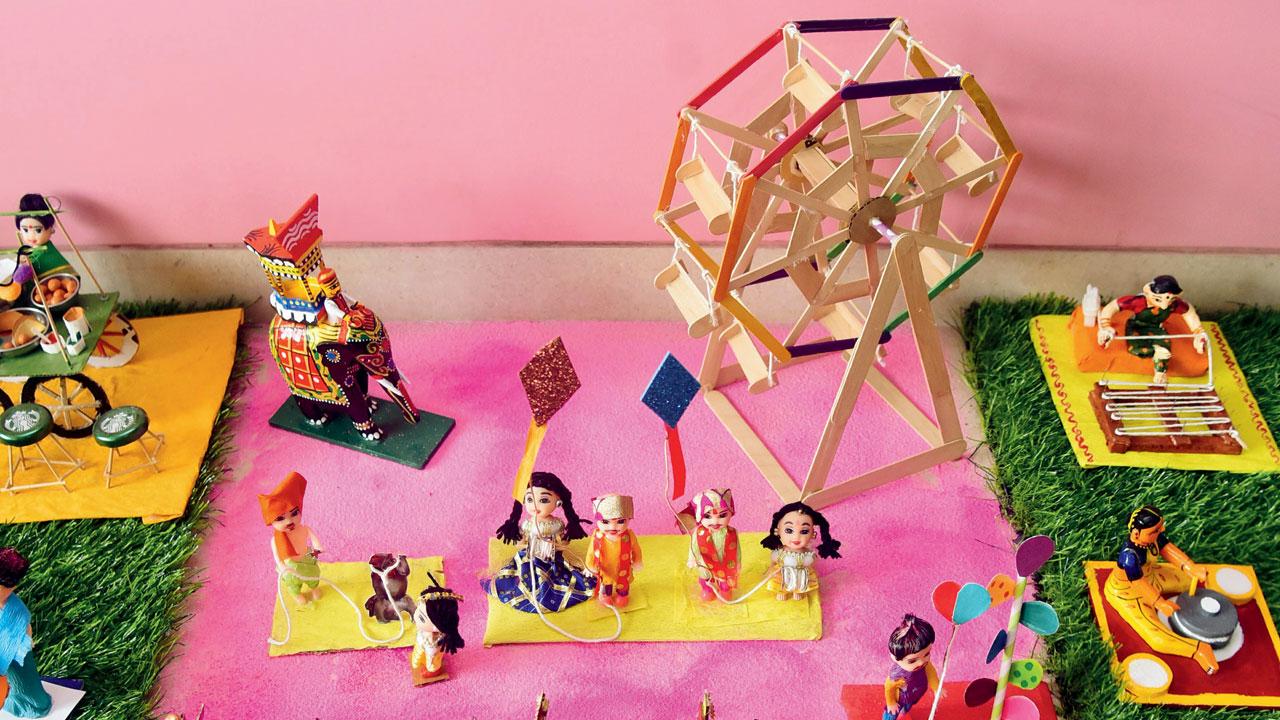 Make-belief amusement rides
Bommalu means dolls in Telugu, and koluvu means the act of showcasing. The tradition of displaying handcrafted models — invoking a season or festival — is common across South India. "Different communities practice it by different names but at the heart of the lore, lies the belief that divinity resides within these clay and wax idols," Yenduri notes. Her fondest childhood recollections around the event orbit her maternal grandmother, Syamala Pasumarthy. "Her wide range of miniatures could fill up a medium-sized room. She would celebrate the harvest season with our extended family. It used to be a grand gathering," the 26-year-old shares, adding that her grandmother's enthusiasm inspired her to make her own doll sets this time. Although the presentation is done on Makar Sankranti, Yenduri's family took the current season as an opportunity to test their creativity and hoist the timeless community spirit.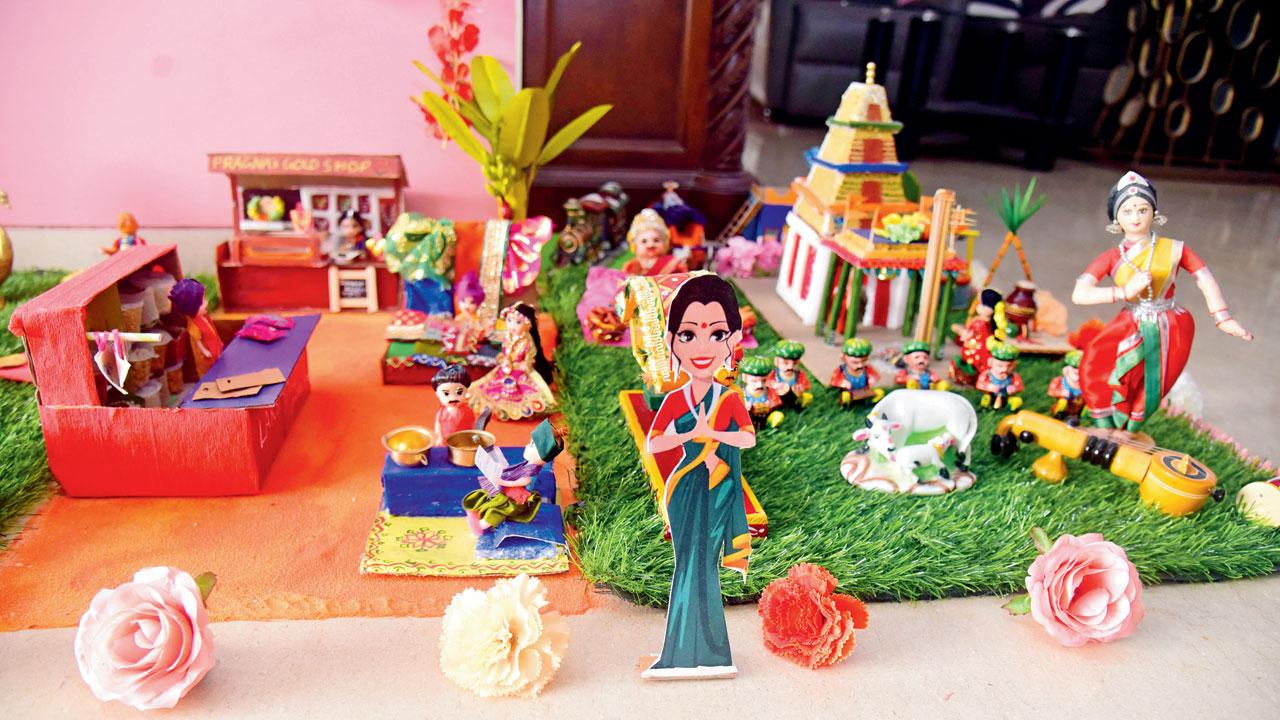 A temple scene. Pics/Shadab Khan
Yenduri, a doctor by profession, elaborates how the koluvu signifies feminine power, and thus the sets often depict creations of Mother Nature. "The themes vary from one household to another. I wanted to depict village celebrations through my creations. So, you will spot a cock fight, a bullock cart race, a kite-flying competition, the stages of farming and some classic Makar Sankranti customs," she reveals.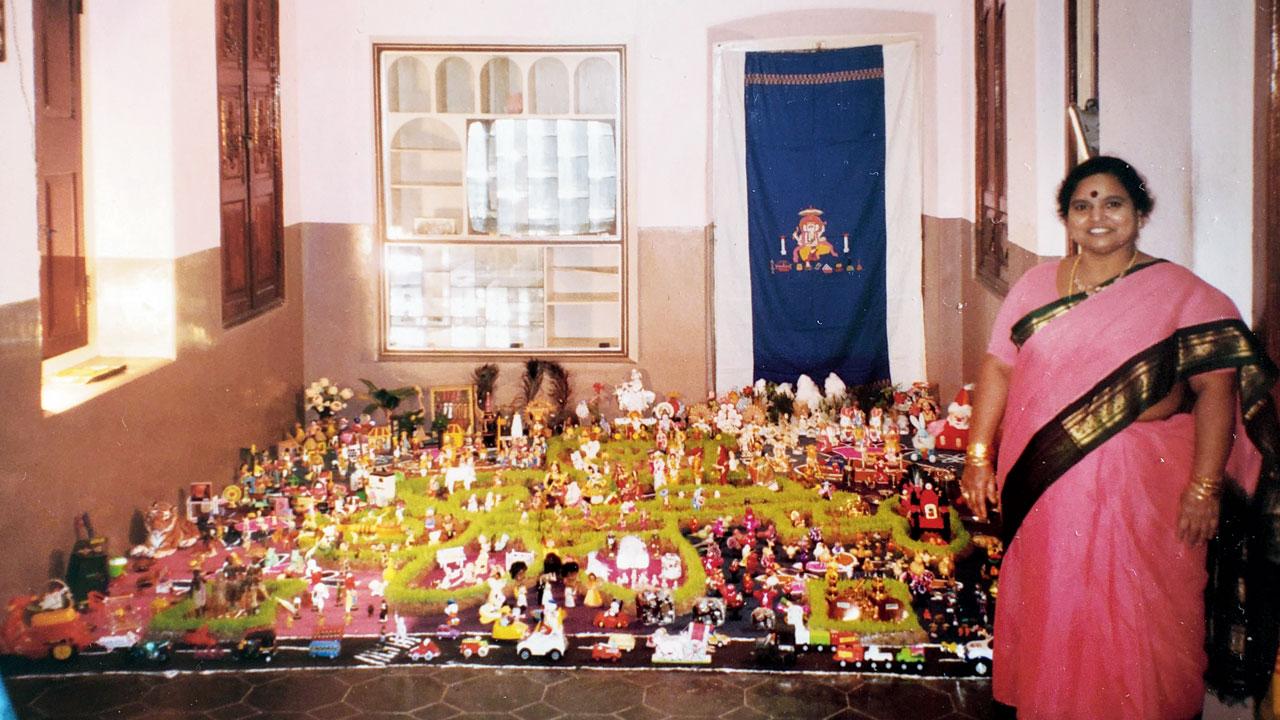 Praneetha Yenduri's grandmother, Syamala Pasumarthy, with her dolls
Her plans were not only facilitated by her mother and sister's constant efforts, they also agreed to make the dolls by recycling waste materials such as ice cream sticks, cardboard, thermocol and foam boards. The mini beings are usually made up of Plaster of Paris, wood, clay and fibre, but this Chembur-based family wanted to go the extra mile. "For the small but intricate jewellery, we fashioned ornaments from the jewellery sets available for Bal Gopal in the local market," Yenduri adds.

Praneetha Yenduri
Ask her about reactions from her relatives and neighbours and Yenduri says that the elders were elated to see that the culture was being preserved. "The youngsters, however, came to witness tangible heritage from close quarters. I like how such practices provide the scope for women's artistic expression. The children come together in groups and try their hand at visual storytelling," she notes. As we wrap up our chat discussing festival sweetmeats like ariselu, bobbatlu and til laddoos, we hope the Yenduri family assembles to sing and dance in circles — like they did in the old days. 
Log on to: @foodcrazens