As the recent Union cabinet overhaul has proved, it's never too late to move into a role that is beyond your area of expertise. Experts share how to adapt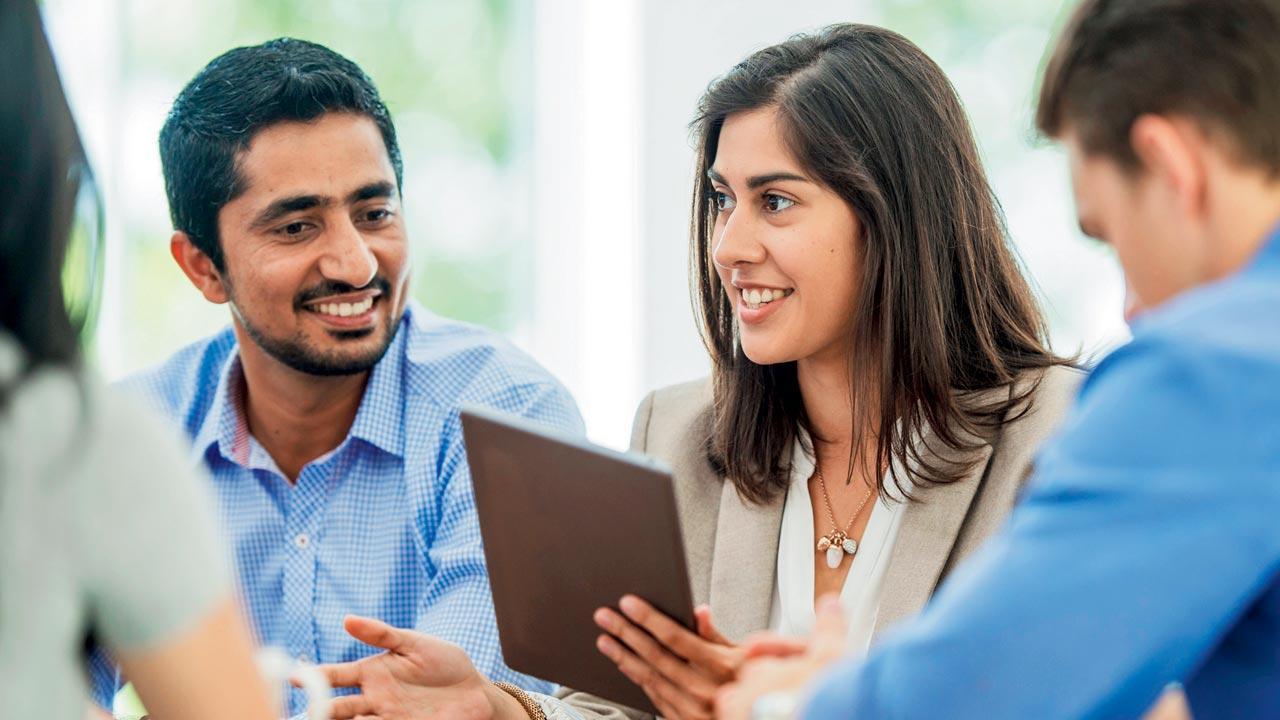 Developing strong soft skills is non-negotiable to succeed in modern workplaces. Representation pic
The recent Union cabinet reshuffle and overhaul has seen some interesting nominations for key roles. Barring a few exceptions such as Minister of Electronics and Information Technology Ashwini Vaishnaw who has a background in technology, and Minister of Youth Affairs and Sports, and Minister of Information and Broadcasting, Anurag Thakur, who has served with the BCCI as its president, many of the new ministers' backgrounds aren't in sync with their allotted portfolios. In the corporate world, such assignments are all too common, especially at senior levels, experts say. "Organisations or departments may find that sticking to the familiar breeds stagnation, which hampers innovation and creativity. Here, bringing in a leader who comes from a completely new background can help, as they can lend an unbiased and fresh perspective," shares leadership coach and former C-suite employee, Rishi Piparaiya.

Brajesh Bajpai and Rishi Piparaiya
ADVERTISEMENT
Brajesh Bajpai, leadership coach and director of international business at Vodacom, adds that in modern workplaces, ambitious employees must be willing to grow horizontally if they're keen to move up the corporate ladder. "In the past, professional growth would follow a somewhat linear progression. In that, people would expect to spend the first part of their lives acquiring skills, the second part delivering those skills via their profession, and end their lives with retirement. This model has now been flipped on its head. The rapid pace at which the business world is transforming can mean that many of the skills that you have studied through your education are no longer relevant by the time you enter the workforce," he explains. Limiting yourself to only one specialisation, therefore, can halt your growth. Consequently, most modern-day leaders come bearing more than one skill set, he says.
Prepare, adapt
When it comes to skills that modern-day professionals must equip themselves with, Bajpai emphasises on the importance of learning agility over knowledge confidence. "Your ability and willingness to learn must be constant throughout your career. Further, you must be comfortable with ambiguity. The pandemic is a clear example of how leaders who demonstrate agility and adaptability in the face of changing circumstances are the ones who get ahead," he elaborates. 

Sri Ganapathy
Piparaiya points out that while most professionals begin their careers as specialists, as they grow, their prospects are governed more by what they can get done versus what they can do. "Barring a few exceptions such as finance or IT, for instance, where you must be a specialist to be good at what you do, most other profiles do not require specialised skills at the senior level. You must, therefore, spend time establishing yourself as a resource who knows how to get people to work together and mobilise resources in order to stand out. This will also require you to hone your soft skills," he shares. At the same time, if you are considering a drastic switch in your profile, it's important to do the groundwork and upskill yourself by taking up courses alongside your career, especially at the mid-management level.
Start with a clean slate
Transitioning into an unfamiliar field must be a gradual process and you must bear in mind that you have to work to earn your team's trust, 
experts point out. 
>> Listen and learn: Spend the first month or so observing and learning instead of making changes and imposing your views, says Piparaiya. This includes conversing with your predecessors, peers in similar roles in other organisations, as well as your team to understand what is working, what's missing and what support your team needs. Also spend time researching your new field to understand industry dynamics and what your competitors are doing.
>> Be a people's person: There will have been many others in the department who were vying for the job you've been given and have been passed over. So, ask yourself what you bring to the team, Piparaiya says. "Understand that what may have worked before for you may not necessarily work in the new scenario. You will end up alienating your team, especially because most of your juniors would have preferred to work with a specialist that they look up to and can learn from. Be humble and focus on eliminating obstacles and giving them what they need to earn their trust," he says. 
>> Take time: At the outset, your goal should be to understand and replicate what your predecessor is doing, advises K Sri Ganapathy, VP — business development at Futwork: "Be an active listener, which means that you must be willing to question and reason, to better understand. Naturally, this will be a time-intensive process. You must be patient and take time to understand your key performance areas, the demands of your role, on what parameters your performance will be measured against and the time-frames you will be given to deliver. Have an honest conversation with your seniors about a time-bound progression to enable you to visualise your path."
The right question
If you are concerned about your lack of experience being held against you but are eager to learn, Piparaiya recommends asking others — whether your seniors, peers or new team members — what they would do if they were in your position. Over time, you will notice a pattern in their suggestions. This will point you towards areas that might warrant deeper exploration.