Zeenat Aman is leading a silver revolution on Instagram by embracing her greys. Stylists share ways to love yours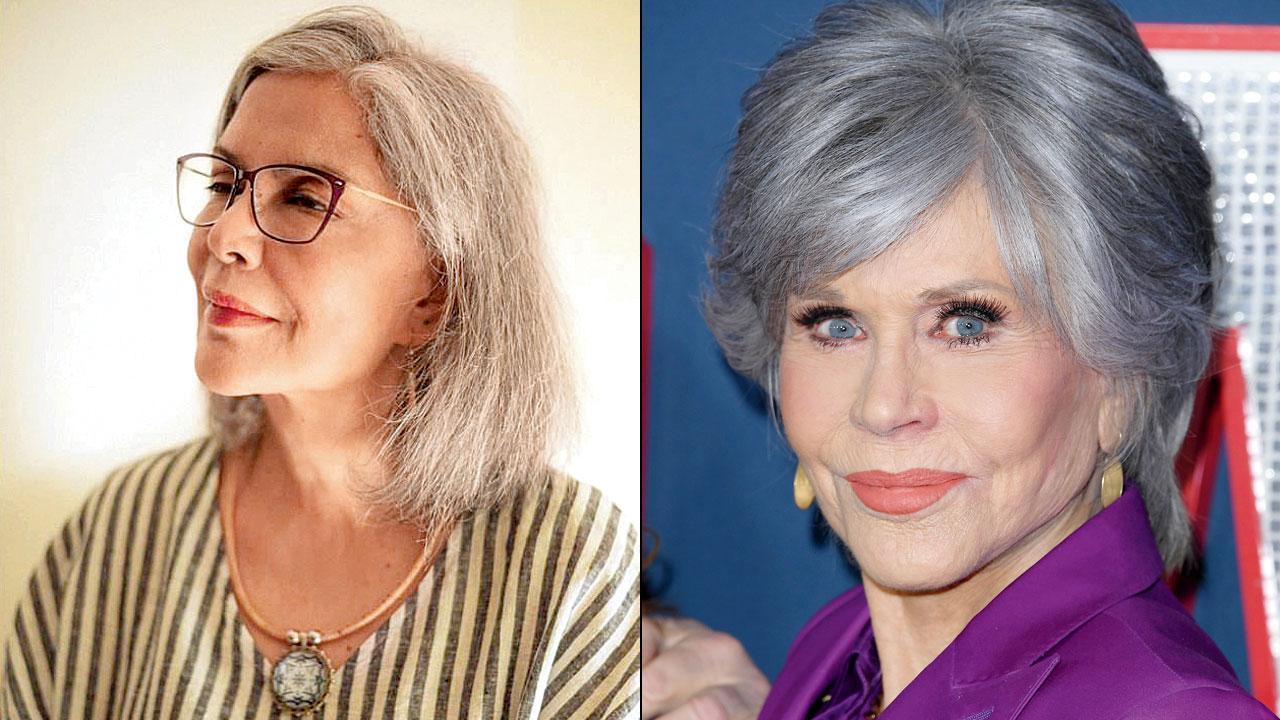 Zeenat Aman. Pic Courtesy/Instagram (right) Jane Fonda in a blown-out pixie. Pic Courtesy/Getty Images
Just about 10 days in on Instagram and Zeenat Aman, no introductions necessary we hope, already has a way with captions. We can say they're conversational and insightful whether she's talking about Bollywood, her fur baby Lily or her day. But honesty is what best captures these short write-ups. Particularly one where the actor talks about donning silver hair. She writes, "As women we are told that our social worth lies in youth and physical beauty.... It was only once I contemplated my own hesitations [about not dyeing her grey hair] that I realised I really don't care to buttress our society's idolisation of youth." Photographs of Aman's long bob haircut in soft sunlight, taken by her son or photographer Tanya Agarwal, complementing the caption are all the reassurance you need to dispel any uncertainty about not dyeing grey hair. Hair and fashion experts share ways you can style and embrace your new look.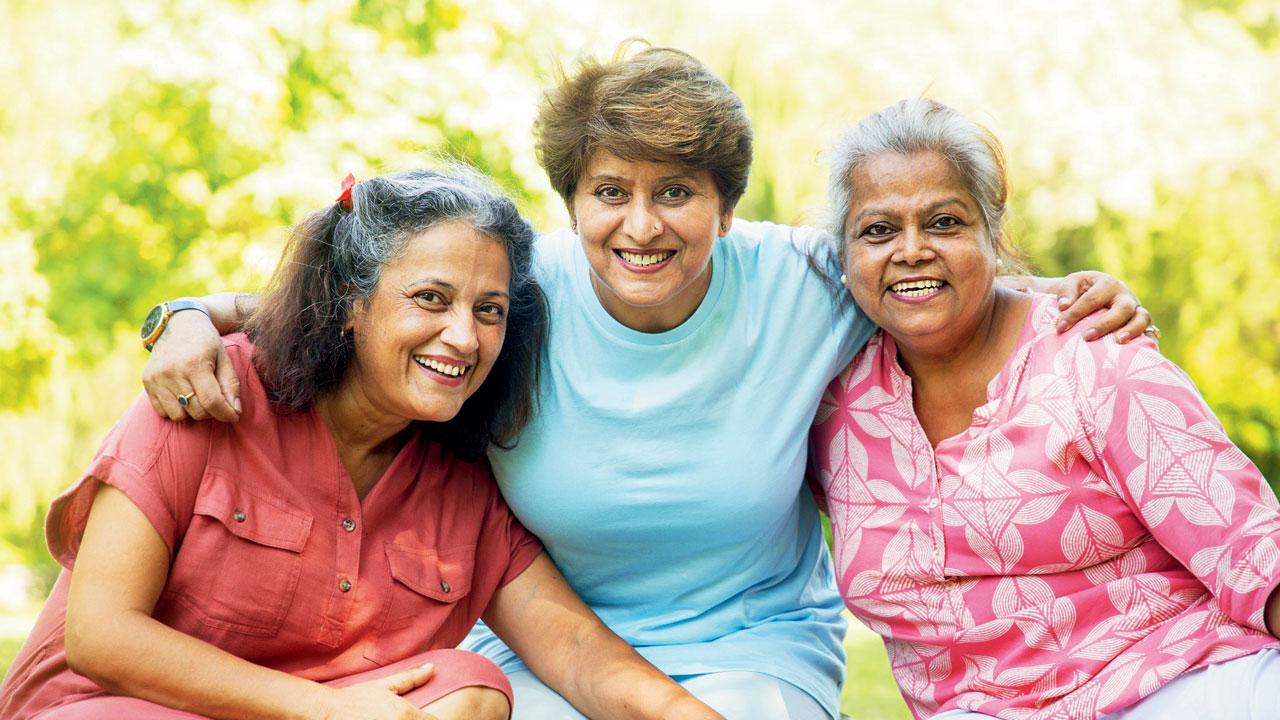 Keep it natural or add lowlights to blend the greys with pigmented hair
ADVERTISEMENT
>> Grow out your greys
Hairstylist Ronella Baptista or @hairkitty13, highlights, "Grey hair is inevitable and it's monotonous to have to touch up or dye. But when you embrace it, you start to feel confident about it. And if you feel good, you look good." She shares that post the 2020 lockdowns, during which access to a salon was limited, a lot of women, and even men, have tossed the norm of dyeing greys once they grew them out and realised that the natural colour looked great. If you're yet to follow suit and don't want to grow out your greys naturally, Baptista suggests adding a lowlight where you can incorporate darker bits into the hair to blend the grey with the pigmented hair.
>> Keep it healthy
"Hair texture changes with grey hair since it's porous and rougher. You can maintain this easily with a leave-in conditioner or serum for healthier tresses. Stay away from harsh chemicals, spa treatments and products with sulphate in them," Baptista advises. Grey hair gets discoloured with dust and pollution. She suggests donning a silk scarf when travelling.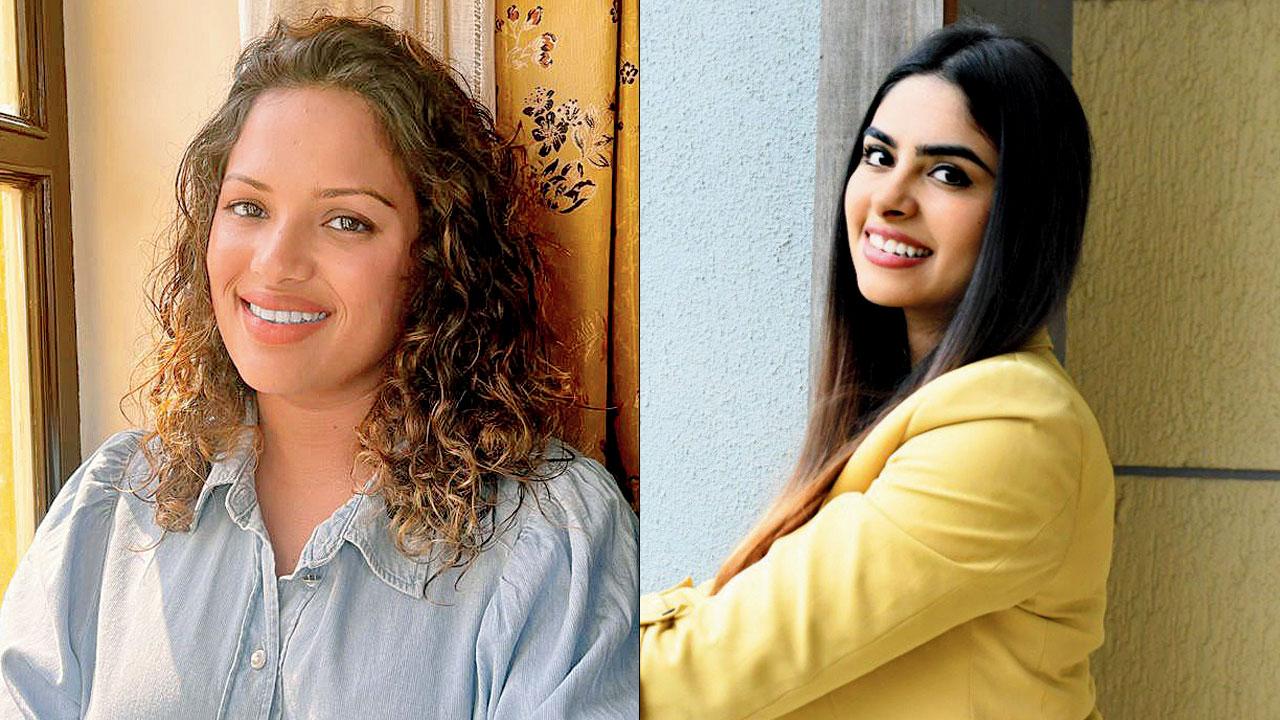 Ronella Baptista and Mihika Bhanot
>> Style it quick
To ensure the frizz is manageable, sport long bobs, short pixies, mid-length or asymmetrical cuts. Curly hair gets bigger as you go shorter so opt for a mid or shoulder-length cut and a short bob for wavy or straight hair. Sharing daily styling tips, Baptista adds that people with curly hair can scrunch towel-dried damp hair with a leave-in conditioner. Those with wavy hair should tie damp hair into a bun to define the texture and structure once dried. For formal events, you can twist and pin back the hair with flowers, tie a braid where a  white and black two-toned look can come together or blow-dry the front strands to frame the face.
>> Complement it well
Mihika Bhanot, an image consultant and personal brand strategist, reiterates the importance of choosing comfortable styles to look and feel your best. She adds that kaftan styles, drape tops, and ruffles on the neck or arms can add volume to a short pixie. Complete it with a belt to bring out your silhouette and chunky jewellery. For long bobs where the focus is more on the hairstyle and how well it structures the face, opt for A-length dresses, denim on denim or white trousers that complement the hairstyle. "You get grey from mixing black and white or white with tones of purple, so colours that go well with these tones will complement your hair. Since grey is a cool colour, you can also style your outfit with warm tones for a balanced look," Bhanot notes. Play with metallics, sheen and stone and marble palettes too.