With BMC's flower exhibition making a comeback after three years, artistic flower displays and a three-day horticulture workshop await visitors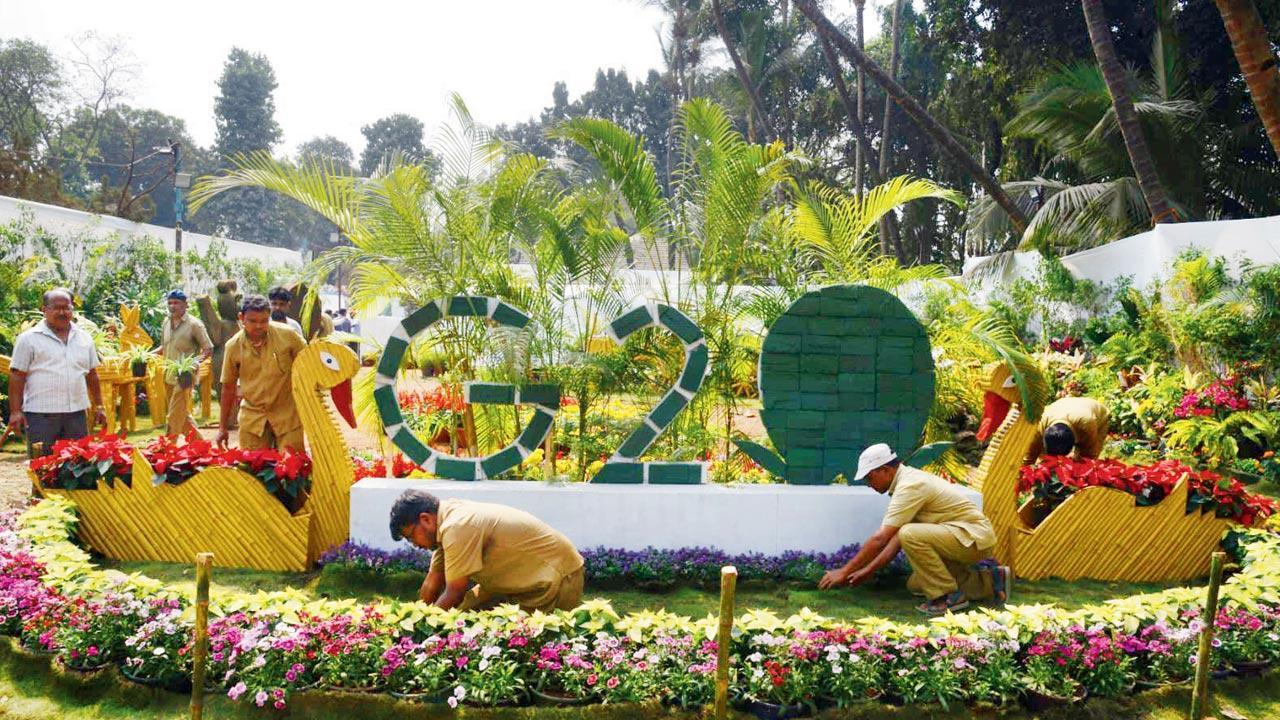 The theme for the 2023 Flowers, Fruits and Vegetables Exhibition is based on the G20 summit
Every year, the Brihanmumbai Municipal Corporation organises the Flowers, Fruits and Vegetables Exhibition that the citizens of Mumbai look forward to. A hotspot for gardening enthusiasts, the show is one of the main attractions for tourists during the beginning of the year. The G20 summit has been the talk of the town recently and so, the BMC garden department has themed the exhibition around G20.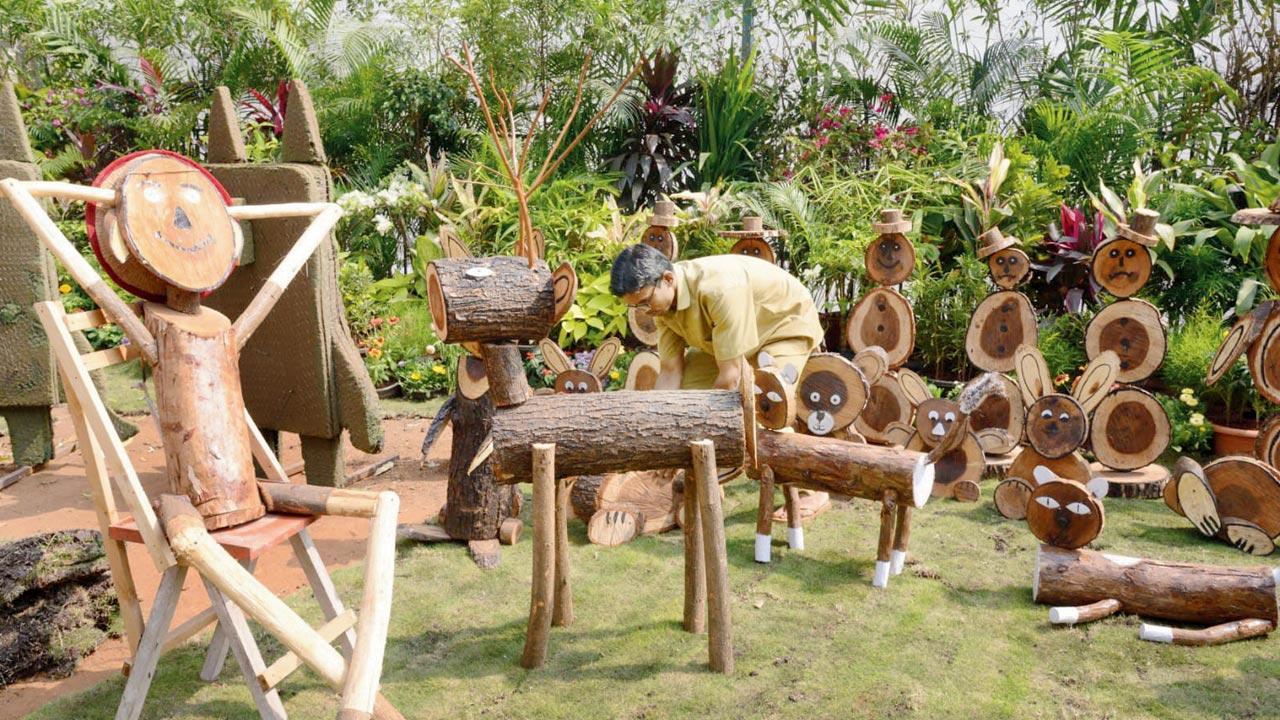 Staff workers prepare statues for display at the exhibition
Jitendra Pardeshi, BMC trees and garden superintendent, says that the aim of the exhibition is to educate children about the various plants, trees, flowers and  fruits that will be showcased. "These flowers have been arranged in the shape of cartoon characters in order to attract children towards them. The idea is to educate them about plants while letting them enjoy some fun visuals," he adds.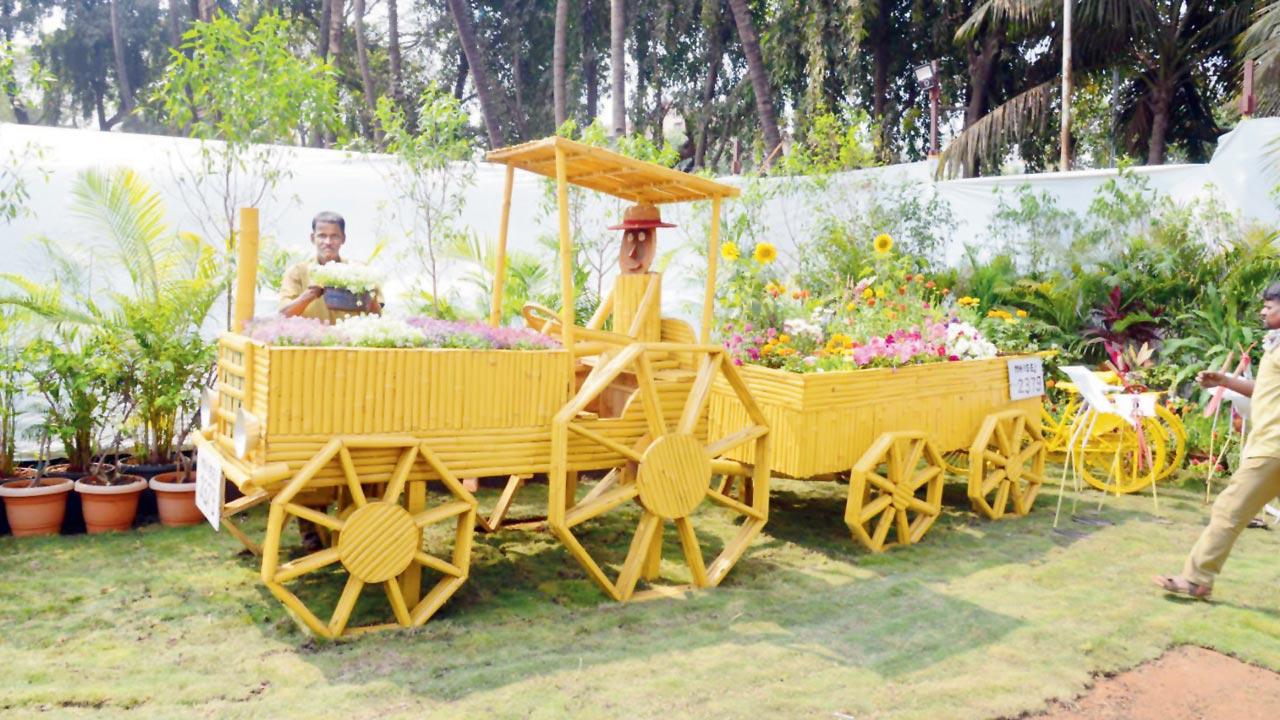 Flowers arranged on a model train
Pardeshi explains that the exhibition, a collective effort of the BMC's garden department, houses various fruit and vegetable plant species including sapota, pomegranate and brinjal, which are grown in containers. "Preparations begin as early as 120 days prior to the show as we look at this exhibition as an opportunity for visitors to connect with nature. This is why we do not charge any entry fee. While we have had as many as 1.5 lakh guests in previous years, we hope to see an even larger participation this time," he adds.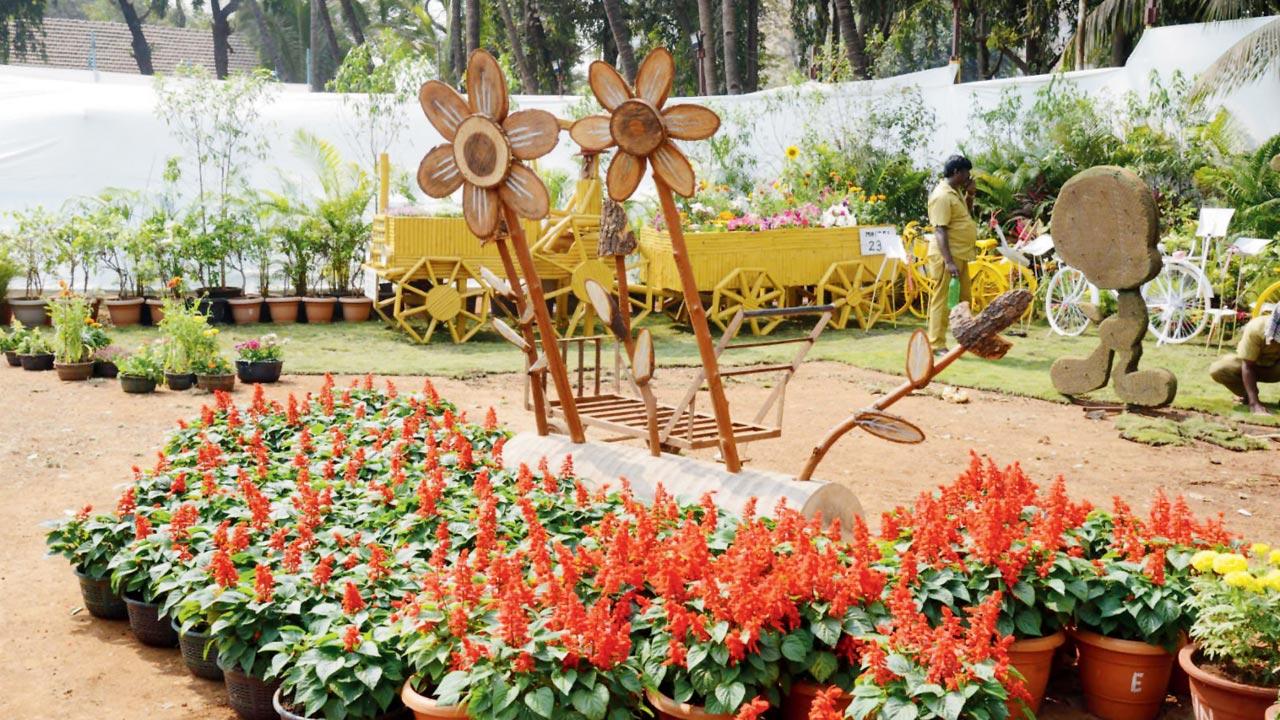 Flower arrangement in the works at Rani Baug
Along with the exhibition, a three-day workshop will be held at the venue. Deeming it as a great opportunity to learn about horticulture in-depth, the garden superintendent reveals that the workshop will have training sessions and live demonstrations by  specialists. "While the workshop receives participants from Vasai and the outskirts of Kalyan, this year we have received requests from Nagpur and Bhusawal as well," he says. At the workshop, several horticulture experts will discuss a host of topics with participants, ranging from afforestation, terrarium and conversion of kitchen and garden waste into manure to organic farming and Ayurveda, and a nature trail in Rani Baug. "I request everyone to attend this exhibition and workshop, which have been curated solely for the citizens," Pardeshi signs off.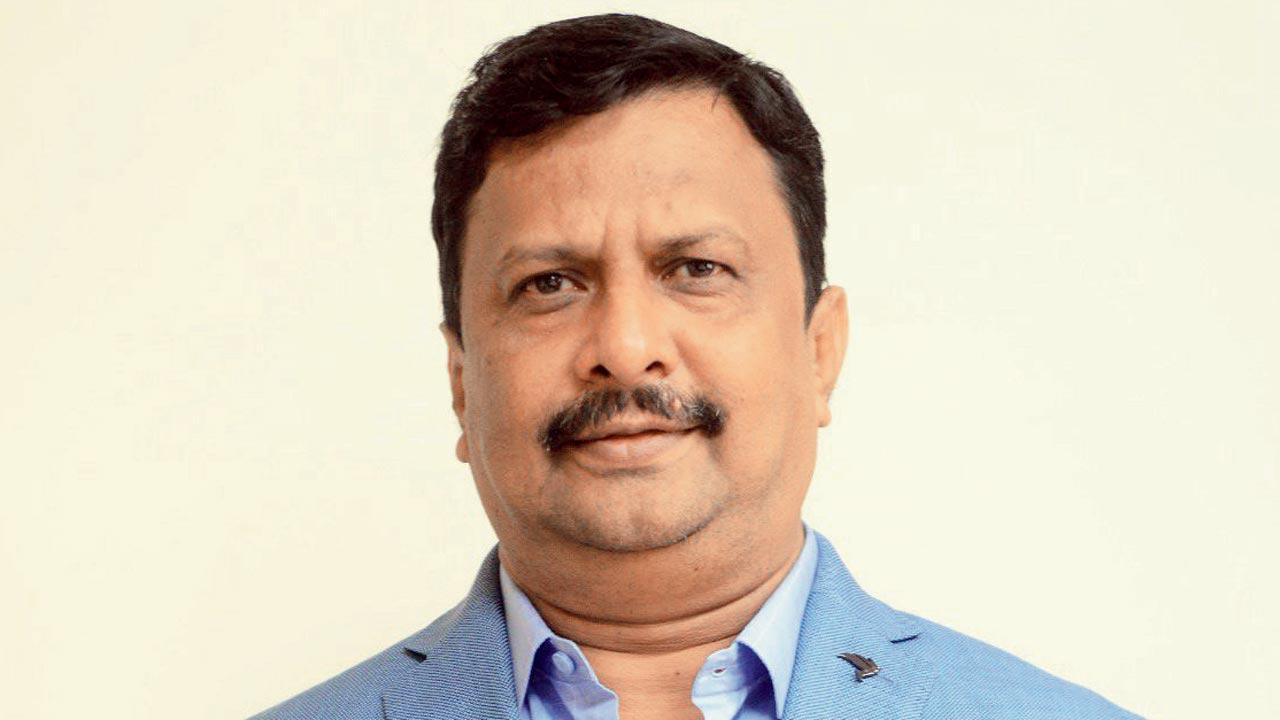 Jitendra Pardeshi
From February 3 to February 5; 8 am to 8 pm
At 3D Auditorium, Veermata Jijabai Bhosale Vanaspati Udyaan & Zoo, Byculla East.  
Call 9699733828
Free