Alia Bhatt's skincare routine has highlighted the growing popularity of active ingredients in skincare. A dermatologist gives us the lowdown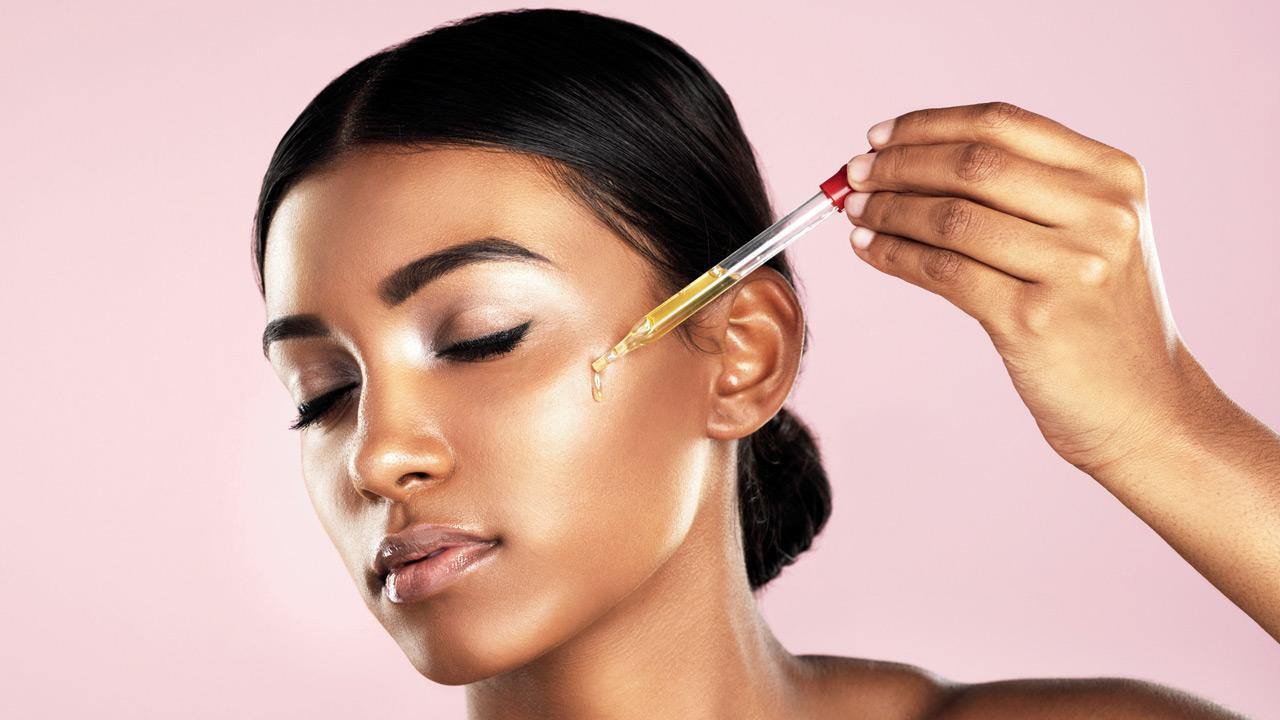 Layer serums under moisturiser for maximum impact
Multi-Step skincare routines have been making waves on social media for a while now, but when a popular Bollywood A-lister also admits to following one, beauty lovers of all ages sit up and pay attention. The celebrity in this case was Alia Bhatt, who shared her multi-step process in a video — in addition to the usual eye cream and moisturiser, she also mentioned using serums containing niacinamide and caffeine, which are buzzy skincare active ingredients. As the name implies, actives are the actual components of skincare products that address skin concerns, explains Dr Shruti Barde, a dermatologist and founder of Studio SkinQ.

Alia Bhatt's skincare routine included caffeine and niacinamide-based serums. Pic/Youtube
"Serums have risen in popularity because of their lightweight formula that delivers actives or peptides more efficiently and enables them to penetrate deeper into the skin," she explains. While the array of products containing active ingredients is mind-boggling, with brands launching new products even as you read this piece, products are typically differentiated based on the specific concern they address: 
>> Ageing: Vitamin A or retinoids, vitamin C and vitamin E.
>> Dryness: Hyaluronic acid and vitamin E. 
>> Hyperpigmentation: Niacinamide, kojic acid, AHAs, BHA, hydroquinone and vitamin C. 
>> Acne: Vitamin A/retinoids, salicylic acid, benzoyl peroxide and azelaic acid.

Dr Shruti Barde
After cleansing your face, apply the serum and then seal it in with moisturiser. Certain serums, such as vitamin C, are best used in the day since they protect your skin against environmental damage — make sure to wear sunscreen, advises Dr Barde. Others, such as retinol or hyaluronic acid are best applied before bedtime, to aid your skin's recovery process. "Many brands have introduced overnight sleep masks, which slow down the rate at which the actives are delivered to your skin; this reduces the chances of irritation," she points out. If you have very sensitive skin, apply the serum over a layer of moisturiser and then seal it in with another thin layer of moisturiser. While Bhatt said that using a caffeine serum helped to minimise pores and reduce puffiness, Dr Barde says that there is no scientific evidence to back this claim.
Chemical peels (AHA, BHA, glycolic acid and lactic acid) is another popular product category, and primarily addresses skin pigmentation issues by helping your skin to shed dead cells and promoting cell turnover. However, if you are unsure about which formulation works best for you, Dr Barde recommends a quick consultation with an expert to prevent inadvertent damage.