Catch a performance where this emotion manifests as a physical entity through dance and mirrors the internal human struggle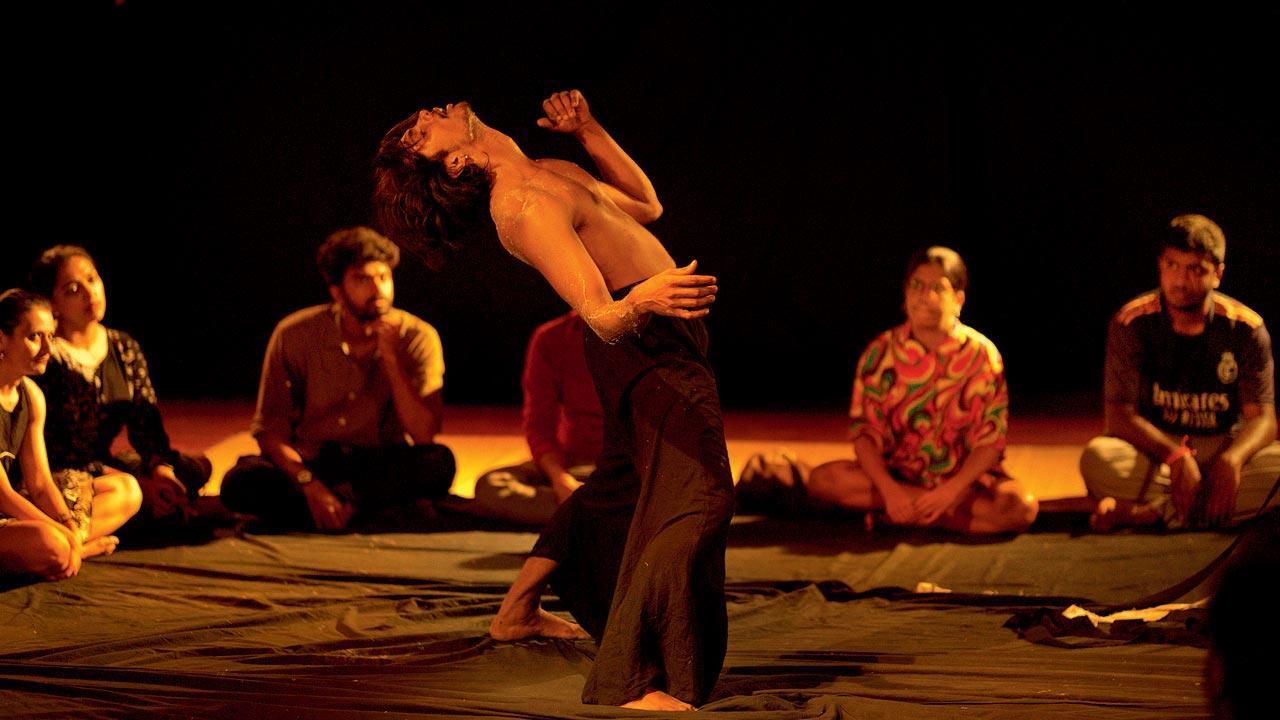 A few moments from the premier performance of Lost in Oscillation at Bengaluru's Shoonya- Centre for Art and Somatic Practices in August. Pic Courtesy/Bharni Kumar
Listen to this article
Catch this dance performance on self-doubt in Harkat Studios at Versova
x
As young artistes building their careers, Bengaluru-based Surendra Tekale and Chetan Yeragera found that uncertainty and doubt are part of the creative experience. After several discussions about it, when words failed, they used art to express themselves. They embraced these feelings as a means of working through them and at the tail of this engagement, Lost in Oscillation, a contemporary dance piece, was born. The next performance will be held this Saturday at Harkat Studios in Versova.
The piece is conceptualised and directed by Tekale, and co-created and performed by Yeragera, with a small team of contemporary theatre and movement artistes including Gloria Bee, Kalyani Sarada, Dayanand Akhilesh, Kshitij Jahagirdar, Bharath Yadav and Jananei S.
ADVERTISEMENT
"Lost in Oscillation enters the character's mind to portray self-doubt through movement," notes Tekale. With a background in theatre and dance, Tekale combined the two mediums to create a performance of raw expression. Taking on the physical reflection of as well as response to self-doubt, the dancer moves in 'sharp angles, fragmented gestures, and sudden transitions that oscillate between vulnerability and defiance'. Every iteration that is performed is new and spontaneous. "We have set the structure and skeleton but the dancer has the freedom to feel, move and improvise," Bengaluru-based Tekale tells us.
Dancing to soundscapes that have been stitched together from sounds like raindrops and murmurs of conversation, Yeragera performs through an original dance language. Explaining the process of building this vocabulary of movement, Tekale shares that bodies that have been trained in a particular dance will remember and move in that manner. To unlearn all that training, Yeragera would dance for hours until his body moved from a space that was more authentic to his being.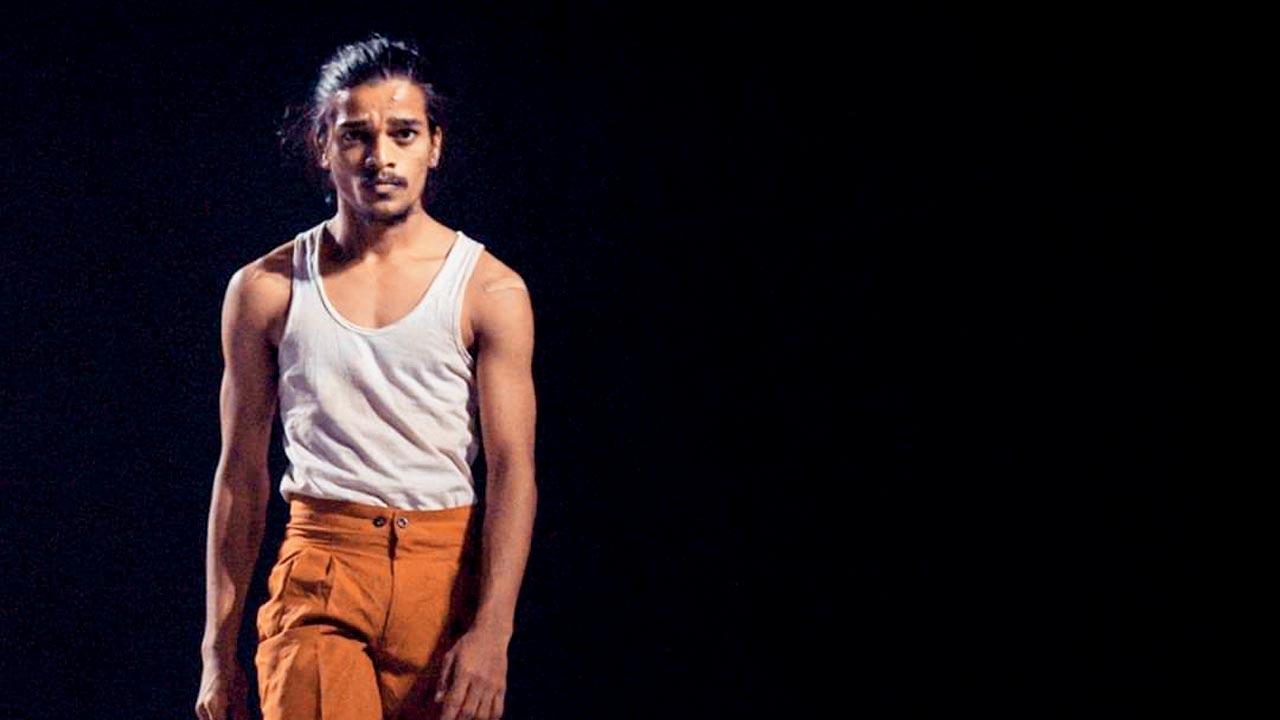 Surendra Tekale in performance. Pic Courtesy/Kirthi Kumar
If self-doubt is a baseless fear, facing it might be the only solution. This contemporary dance performance champions confrontation for the performer and audience as well, which is why the piece shines in intimate spaces and box theatre set-ups where the audience is seated in close proximity. "When the audience is seated close to the performance and has full visibility of his expression, they are forced to confront these fears, they don't have the freedom to look away at this distance," Tekale shares, adding that the aim of the piece is to confront self-doubt. "We also want to take contemporary art to more people instead of having the piece live in a bubble," he concludes.
On September 30; 7 pm
At Harkat Studios, Bungalow No 17, Aram Nagar Part 2, Versova, Andheri West.
Log on to inside.in
Entry Rs 350
"Exciting news! Mid-day is now on WhatsApp Channels

Subscribe today by clicking the link and stay updated with the latest news!"
Click here!