With his latest singles, Tushar Vashisht returns to music while balancing his work as a start-up founder and entrepreneur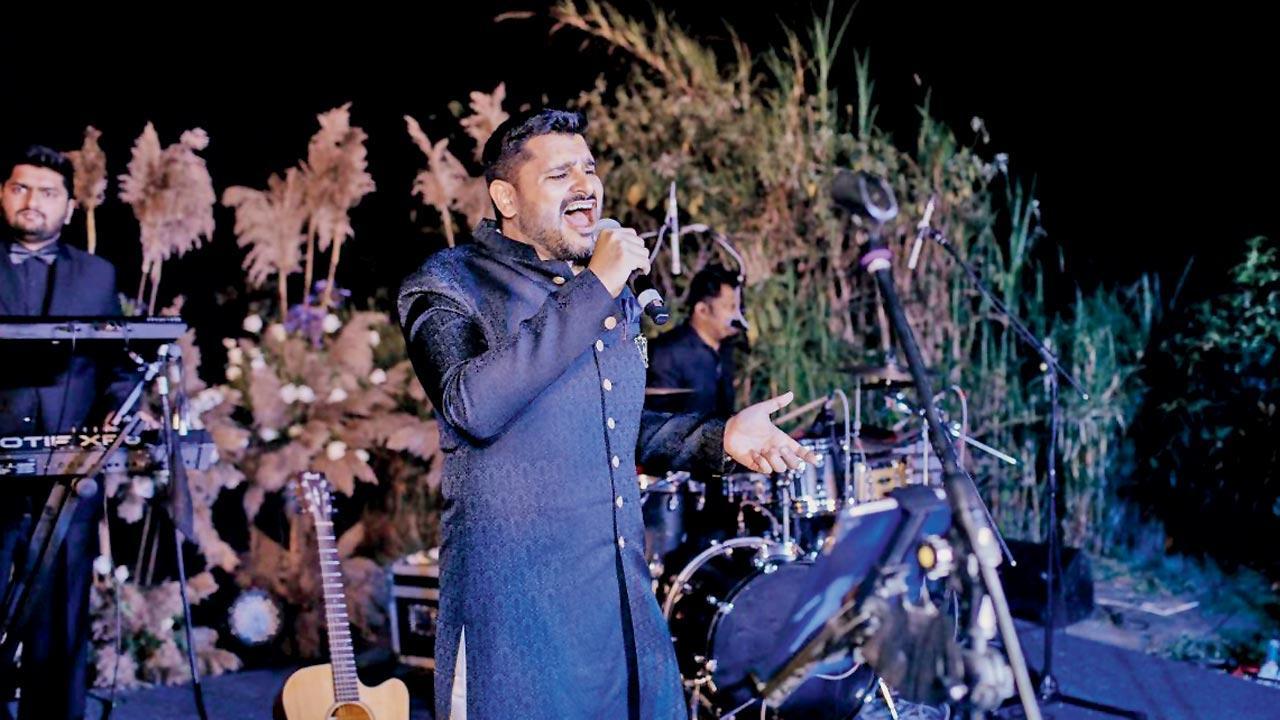 Tushar Vashisht at a performance
Society likes to trap individuals in boxes. Entrepreneurs are expected to be ambitious, driven by business ideas, while musicians are grouped as dreamers, wandering in search of the next tune. Tushar Vashisht is both and neither. His latest single, Udd jaa re (reprise), released earlier this year, is a sign.
"I find it synergistic," insists Vashisht, adding that founding an enterprise is just as radical and creative as making music. Pointing to his latest song, he says, "Udd jaa re is an invocation to take a leap of faith. It is really what we do as a start-up, and what I do as a musician."
Having learnt Hindustani classical from the age of six, Vashisht's major break in music came through at Pennsylvania University. But then, there was a long pause in his music as he detoured into banking followed by projects  like Nandan Nilekani's Aadhaar and eventually, the start-up Healthifyme.
It was a chance meeting with bassist Raghu Ramasubramanian that put him back on the musical path. He says, "The pandemic happened right after, which allowed me time to focus on music." The results were the singles — Kahaani and Bharam in 2021. "Kahaani is inspired by personal transition and nostalgia," says the musician. The song captures the acoustic sound and folk influences that form the core of Vashisht's and Ramasubramanian's style. Udd jaa re offers a more soulful rhythm that incorporates signatures of blues and some classical vocals. Both songs, with a reprised version of Udd jaa re, form the first EP from the duo.
As someone influenced by the Hindustani classical and folk traditions, Vashisht says, "Hindustani has always allowed for experimentation, even in its core design," he says citing his major influences as Pandit Jasraj, Pandit Bhimsen Joshi, Abida Parveen and the more recent, Coke Studio. Vashisht admits that balancing both streams is a challenge. "I would produce a song a month if I could work on it full-time, but now I am happy if I can create a song in a year," he says. It is Meraqi — a Greek term that refers to labouring on something with passion and love. "As long as people do that, nothing else really matters," Vashisht remarks.
The duo is already working on three more singles, which they plan to release as soon as possible. There is no intention to go into music full-time though. "I think music helps entrepreneurship, and vice versa. Music will always be in my soul," he concludes.
LOG ON TO spotify.com