In a first, the city will witness a unique showcase of edible fashion at a conclave for home bakers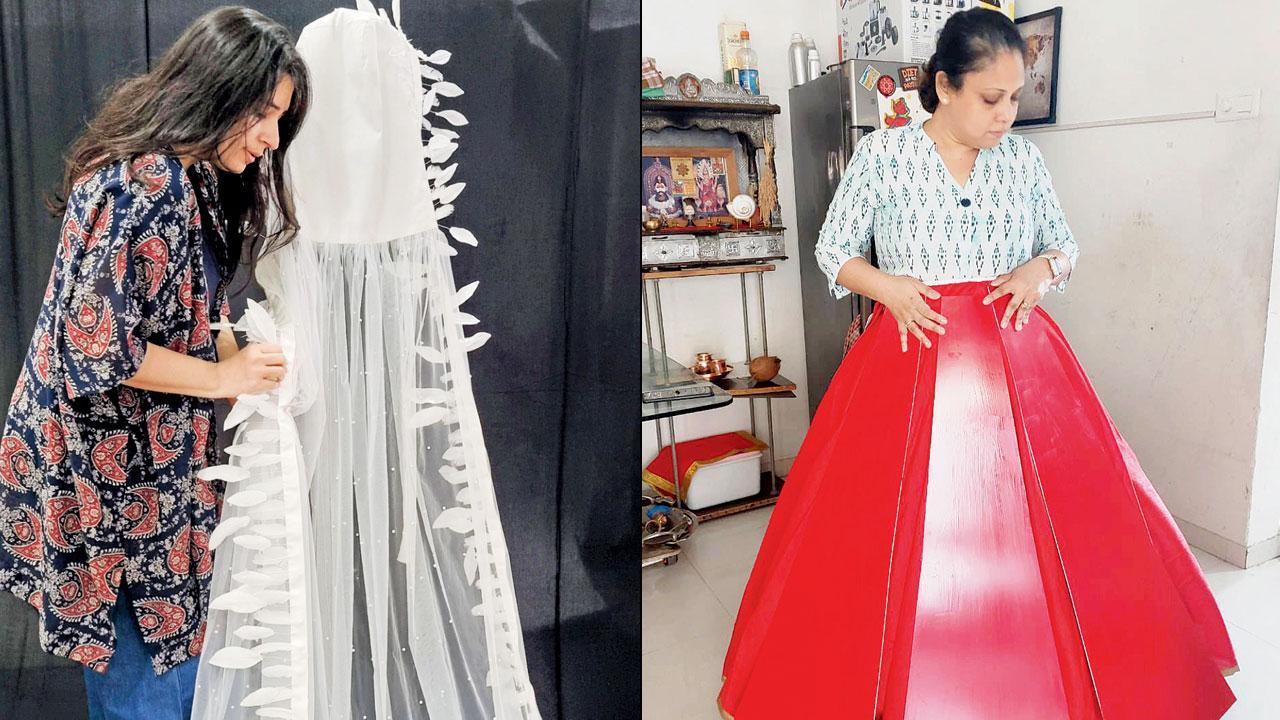 A sheer cake outfit by Krishya Punjabi (right) Tasneem Shah's red cake skirt
Imagine wedding gowns, accessories and strappy summer dresses made of fondant, chocolate, gum paste, wafer papers and edible pearls. Just when we thought we had seen it all, Mumbai's creative bakers sprung a surprise on us. In a first, cake artistes, chocolatiers, designers and models from across the country are all set to create edible fashion pieces and walk the ramp in them at the fifth edition of Cakeology, a convention for home bakers. "I have attended various events in different parts of the world where competitions are held and cake artistes create interesting ensembles using edible materials. It has never been done in India before and Indian bakers are very creative, so I thought this was a great opportunity," shares Seema Batavia Shah, founder of the baking goods brand Ultimakes and director of the edible fashion show.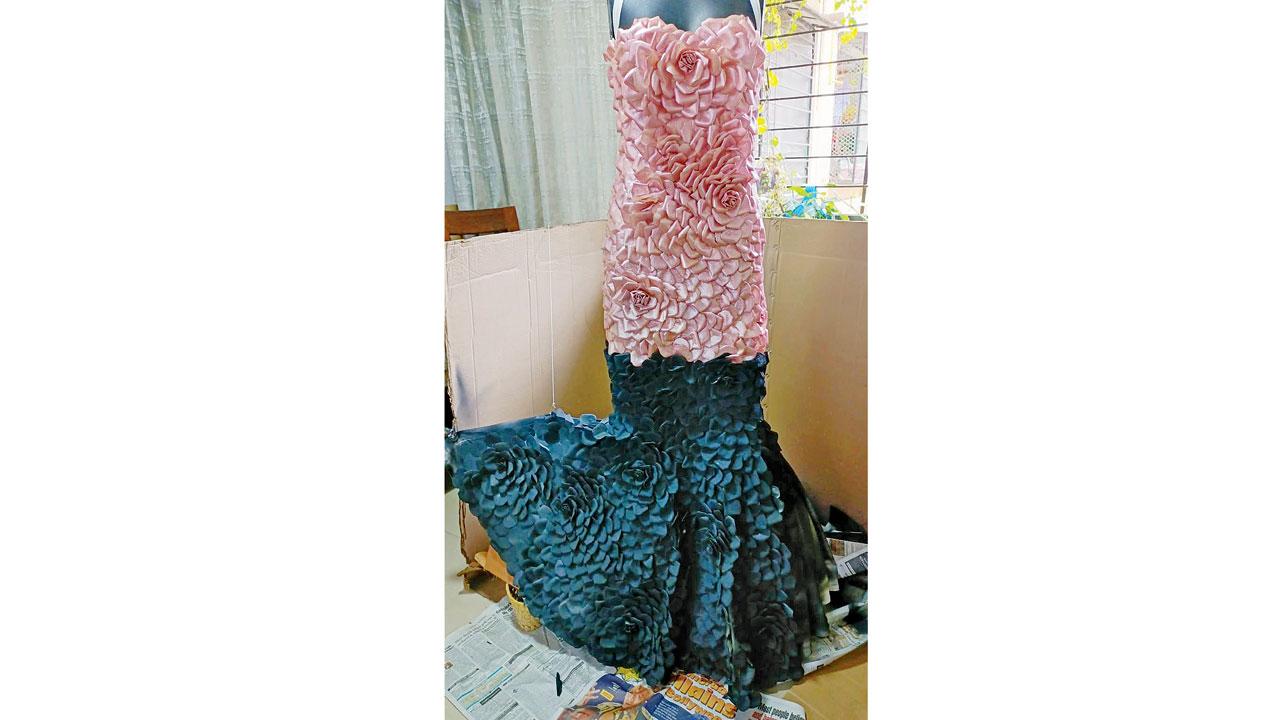 Chanda Rosario's wafer paper dress
If you think that creating an edible garment is a cakewalk, think again. "Since many of the products used to create these outfits have short shelf lives, it becomes imperative for the baker to work fast. Each outfit takes about 10 to 12 days to make, and one has to preserve the final pieces, too. The products are made out of sugar which is difficult to manage in Mumbai's humid weather," Shah explains. The show will witness creations by 12 cake artistes, including some from Bengaluru, Delhi and Baroda, apart from Mumbai. Transporting these pieces from their homes and workshops to the exhibition venue is also a challenge for the bakers, Shah notes. "The outfits will have to be worn carefully by the models as they must ensure that the dresses remain intact till the end," she adds.
In addition to this, the elaborate three-day event, which is expecting a footfall of 10,000 to 12,000 visitors, will offer life-sized kitchen displays, a cake art exhibition, baking competitions, professional demonstrations, cake projection mapping (a technique of projecting on a plain surface, usually with multi-tiered cakes and videos), and stalls selling baking equipment and baked goodies.
From: Today to September 25; 10.30 am to 6.30 pm 
At: Bombay Exhibition Centre, NESCO, Goregaon East
Call: 9969363320