With Mumbai's air quality levels recently falling below Delhi's infamous standards, here's how you can protect your body from the adverse impacts of air pollution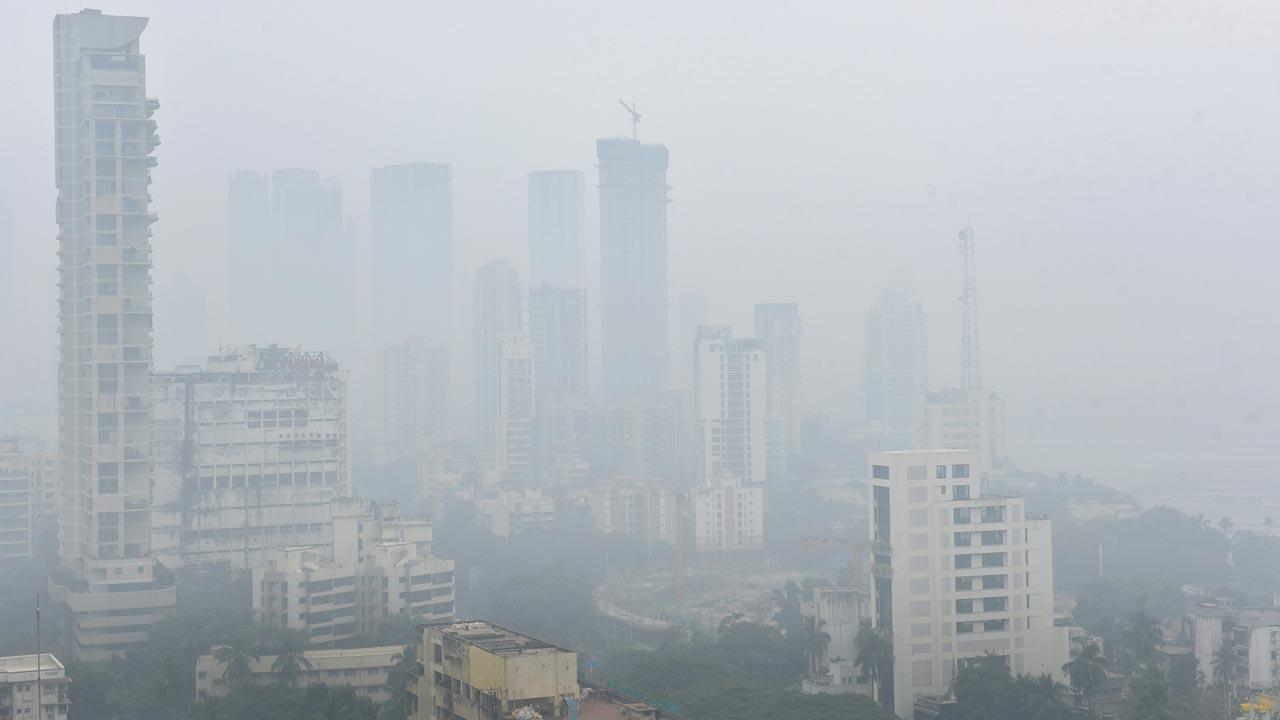 Mumbai's dipping air quality levels are a cause for concern. Pic/Getty Images
On November 15, Mumbai achieved the dubious distinction of its air quality falling lower than Delhi's, a region that is notorious for its high air pollution levels and smog, especially in winter. On that day, Colaba recorded an AQI of 345, while Delhi's was 331. During this period, Mumbai saw a three-fold increase in the particulate matter or pollutants level per meter of cubic air. Exposure to such pollutants over time poses multiple health hazards. "The most harmful is the PM2.5 particle that penetrates deep into lung pathways and can even enter the bloodstream, gaining access to any organ. This can result in irritation in the eyes, nose and throat, coughing, chest tightness, respiratory and cardiovascular illnesses from exposure to particulate matter, and bronchitis and chronic obstructive pulmonary disease (symptoms include cough and breathlessness). The worsening condition of the lungs and their accelerated ageing can lead to reduced lung function and capacity. Asthma, bronchitis, emphysema, and even lung cancer may develop due to these pollutants. Further, heart diseases may develop into congestive heart failure while those with pre-existing respiratory ailments may further get Chronic Obstructive Pulmonary Disease (COPD)," warns Dr Prashant Chhajed, director – pulmonology at Fortis Hiranandani Hospital in Vashi.  
"We notice a rise in hospital admissions and emergency visits due to exacerbations of underlying respiratory diseases. Poor air quality is especially more harmful to individuals who have suffered from COVID-19, since their lung function is already compromised. In fact, air pollution can be as damaging to the respiratory system as passive smoking," adds Dr Prajay J Lunia, a consultant chest physician and interventional pulmonologist at AXIS Hospital. 
ADVERTISEMENT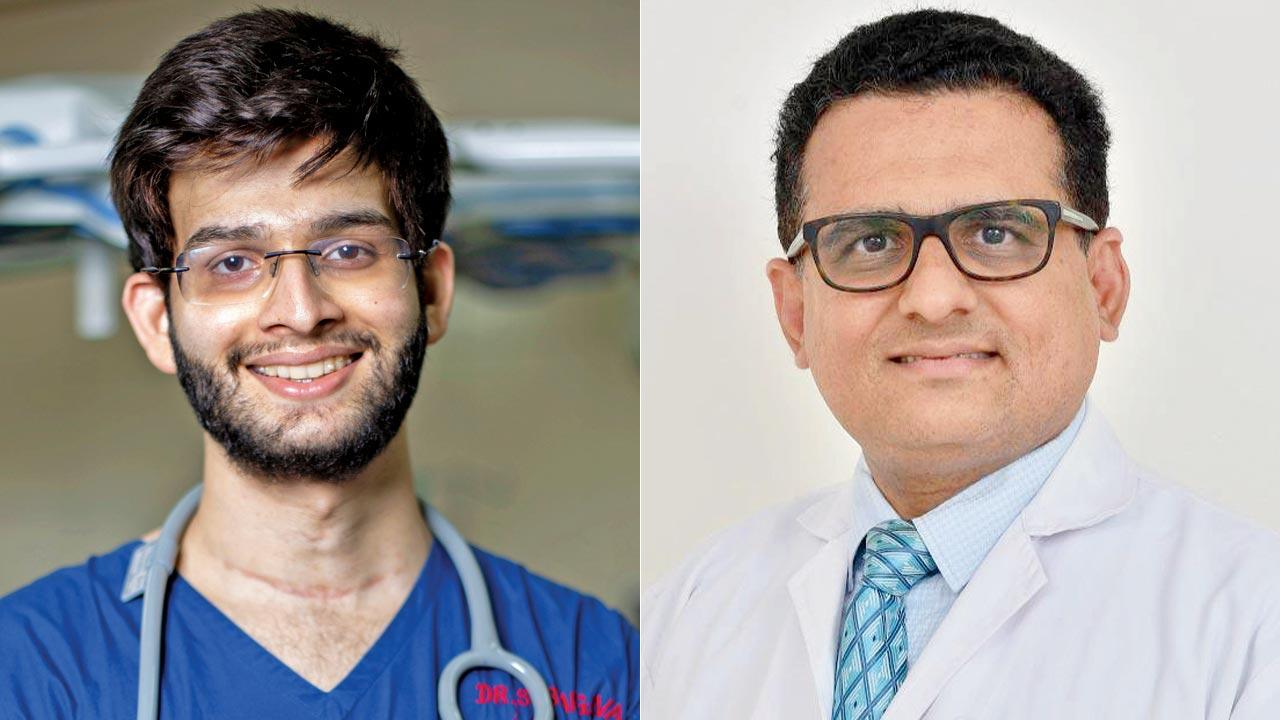 Dr Siddhant Bhargava and Dr Prashant Chhajed
Do this first 
Dr Chhajed advises taking a few basic precautions to safeguard your health: "Stay indoors as much as possible. In these extreme conditions, wear N95 masks instead of cloth ones. Avoid stepping out for exercise when there is smog (smoke + fog) around you and exercise indoors instead. It is also advisable for individuals with chronic lung disease to invest in air purifiers. Importantly, teach your children and the elders in your family the importance of mask-wearing, which is a good way to safeguard yourself from air pollution, even after the COVID19 pandemic." When choosing air purifiers, Dr Lunia recommends selecting those that have both filters and adsorbent. "Gargling with lukewarm water to which a little turmeric has been added can give relief from irritation and help clear the throat. Eat foods that are rich in vitamins A, C, D and E, curcumin and Omega-3 fatty acids, as these have an antioxidant effect. Practice yoga and breathing exercises regularly. If you suffer from a respiratory illness, don't skip your prescribed medication, especially your inhaler," he suggests.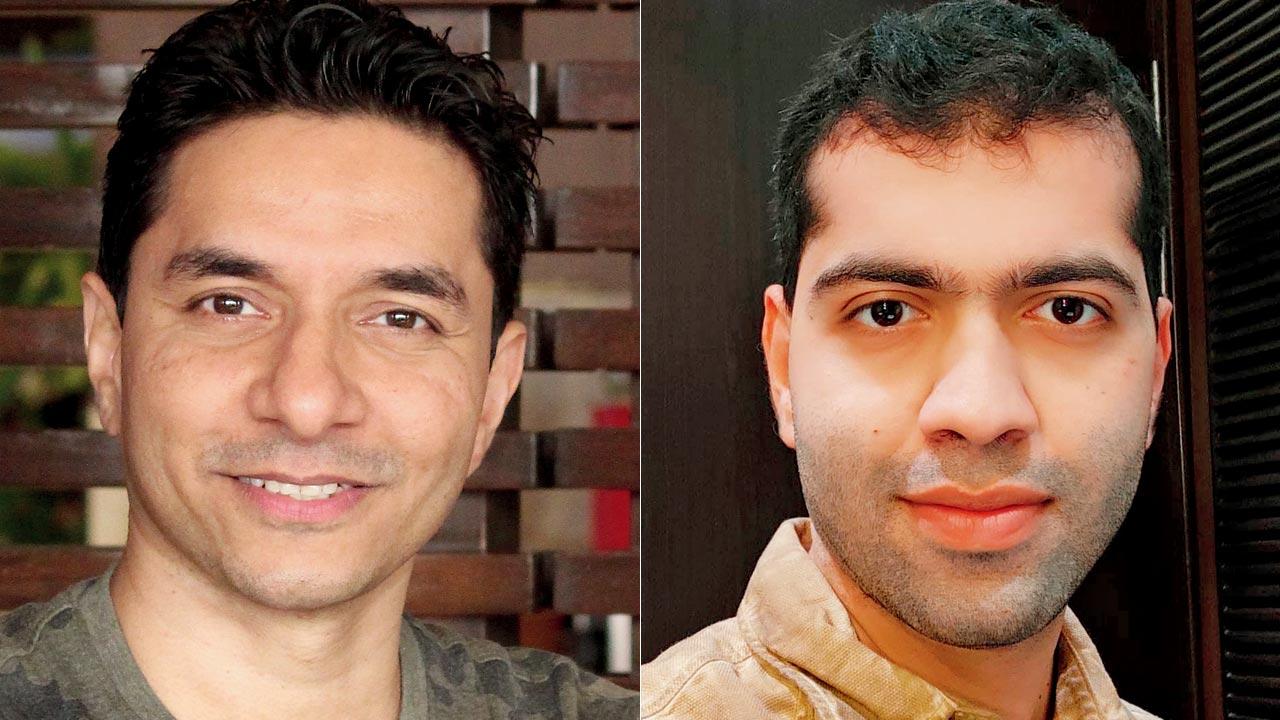 Luke Coutinho and Dr Prajay Lunia
Dietary interventions 
"Strengthen your heart health and lipid profile with the intake of nuts and seeds such as walnuts, flax seeds and chia seeds. To blunt the amount of inflammation that occurs in the nose after prolonged exposure to pollution, include broccoli in your diet. Vitamin B can reduce the chances of pollution affecting heart rate variability and provoking inflammation. Supplementing your diet with fruits and vitamin E-rich foods will play a proactive role in preventing further inflammation and also reduce the total antioxidant capacity to pacify O3 damage caused due to pollution. Chronic obstructive pulmonary disease could be prevented by vitamin C, and vitamin D, adequate calcium and phosphorus-rich food decrease the severity of symptoms in already affected cells. It regulates allergic responses, increasing smooth muscle mass and lung capacity," informs Dr Siddhant Bhargava, a fitness and nutritional scientist at Food Darzee.
Luke Coutinho, a holistic lifestyle coach at Integrative and Lifestyle Medicine, points to powerful lung decongestants that are easily found in kitchens: "Tulsi, fenugreek (methi seeds), thyme, oregano, black pepper, turmeric, grapes and jaggery are especially beneficial. Use a handful of these ingredients to prepare a brew. While inflammation is our body's natural healing mechanism, it is chronic inflammation you should be worried about. To reduce it, make simple lifestyle changes such as cutting out sugar, refined oils, junk, and processed foods. Introducing money plants and snake plants into your homes to purify the air can also help." 
Why Anulom Vilom Matters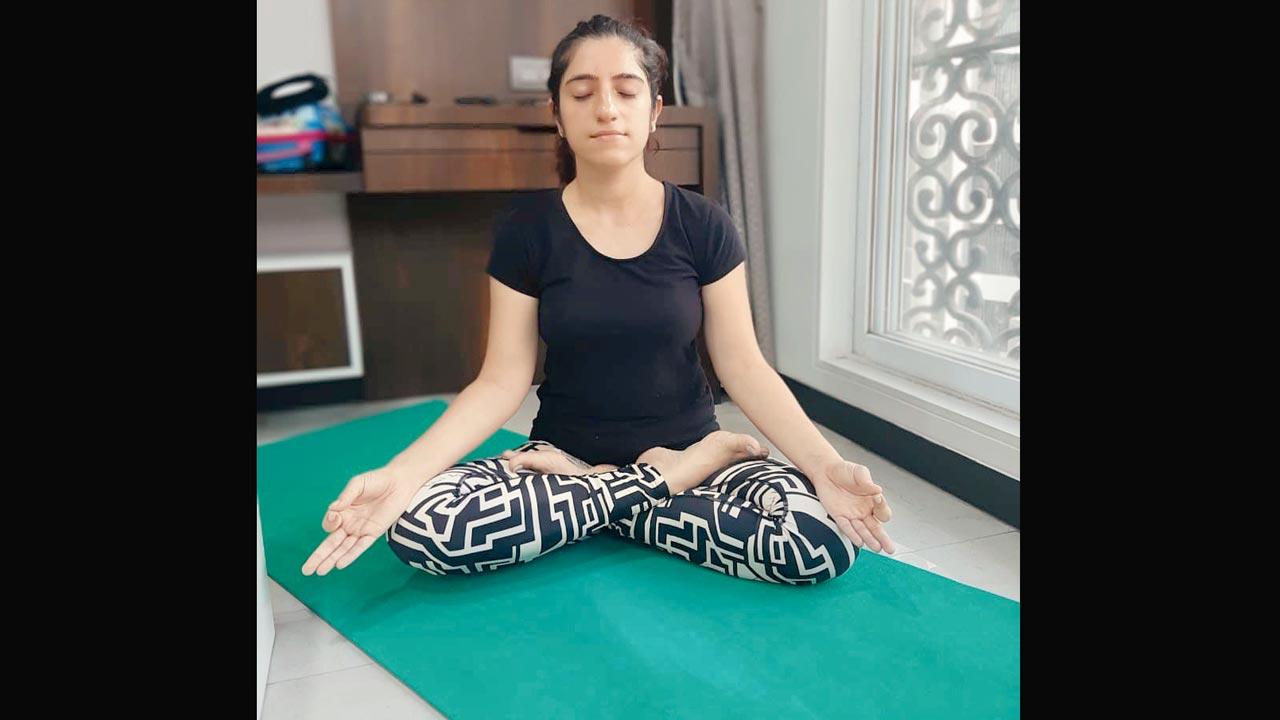 Rashika Chellwani, a yoga instructor at Divine Yoga, suggests alternate nostril breathing or Anulom Vilom: "The controlled breathing removes blockages in your nostrils. Anulom Vilom helps in purifying blood which, in turn, helps in regulating blood pressure," she explains. 
. Close your right nostril with your right thumb. Inhale from the left nostril and close your left nostril with your ring finger. 
. Release your thumb, exhale from the right nostril and inhale from the right nostril. 
. Close your thumb and release your ring finger to exhale from the left nostril. Begin with three rounds and increase to eight to 10 rounds.
Yoga To Heal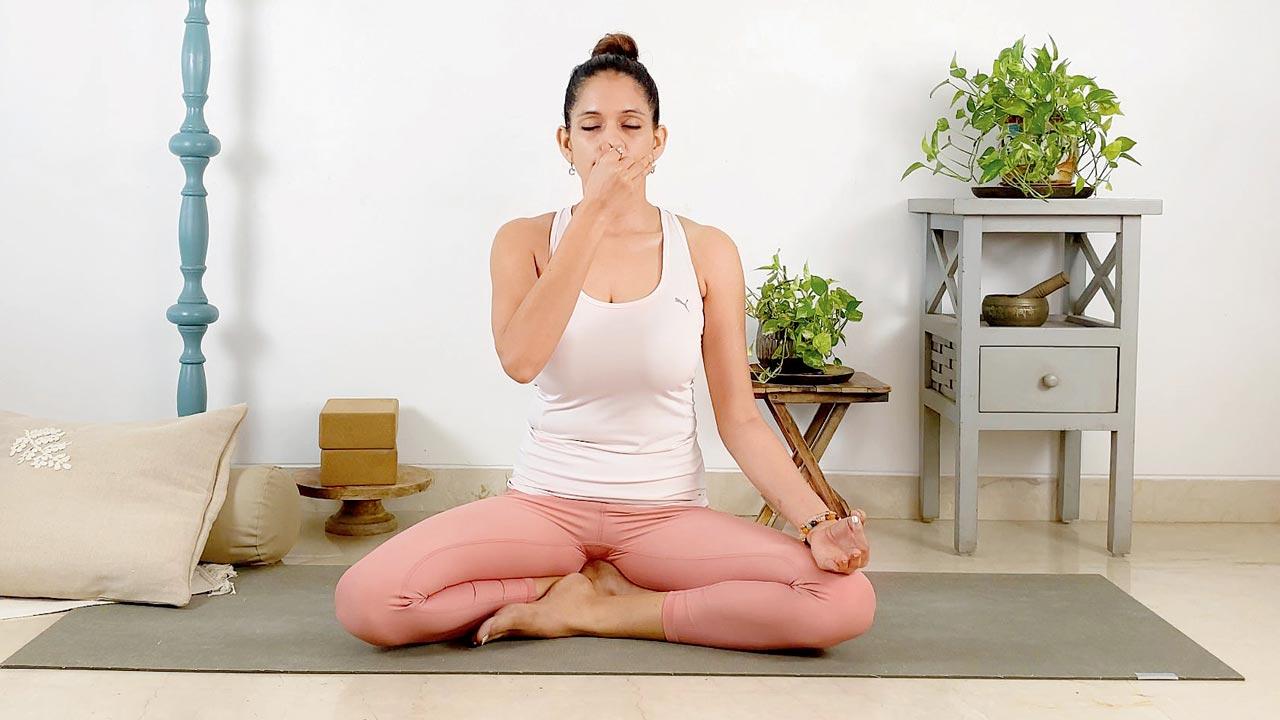 Deep, slow, mindful breathing is a foundational practice — your first step should be gentle deep breathing with full awareness. Diaphragmatic breathing or deep belly breathing is a very good way to practice this. Lie down on your mat with your knees bent and palms on the abdomen. Every time you inhale, experience the rise of the belly against the palms and observe the body return to neutral as you exhale. After a few breaths, start making your exhalation slower, to eventually double the length of your inhalation. It's helpful in correcting our breathing pattern, relaxing our nervous system, and improving our breathing capacity, advises Namita Piparaiya (above), a yoga and Ayurveda lifestyle specialist and founder of Yoganama.