Sign up for a tree walk in the western suburb this Sunday to look out for sights and urban flora that signal the onset of spring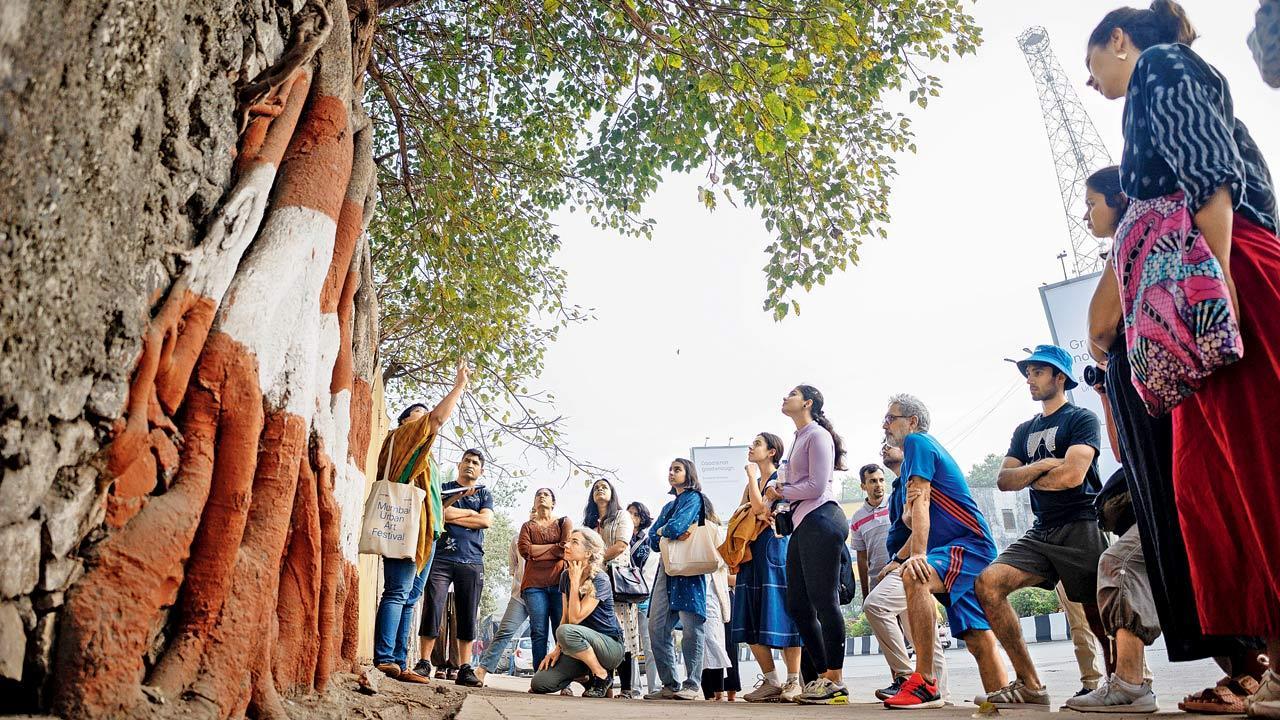 A previous edition of the walk at Lower Parel. Pic Courtesy/Sohil and Jay for St+art India Foundation
Opting for an early Sunday morning, when there's less traffic noise, Sananda Mukhopadhyaya often leads a small group along street corners introducing them to the trees we share our urban spaces with. This Sunday, she sets out as early as seven thirty in the morning from Bandra Reclamation bus depot, making her way down to St John Baptist Road — a good time, and ideal route to catch birdsong, look up at trees without March's strong sun leaving you squinting, and also before the suburb's brunchers and shoppers claim the streets. Intentionally picking busy streets like Lower Parel, Byculla and Kala Ghoda over gardens or a national park, Mukhopadhyaya structures her tree walks to highlight nature in urban spaces. "The focus of these walks is to observe commonly seen trees, their behaviour, leaf flush and flowering patterns; and to open the mind to this space and make it a part of our lives and imagination, so that we are reminded that we equally share space with the wild," says the arts-based educator and theatre maker.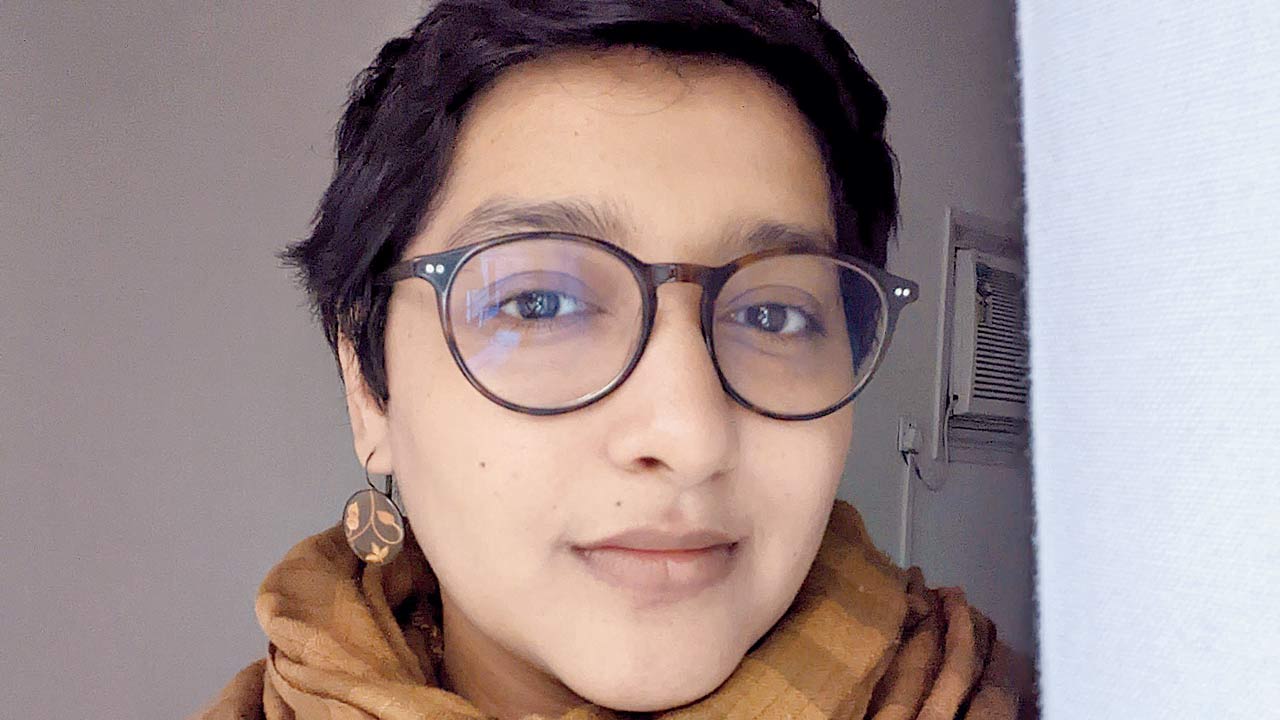 Sananda Mukhopadhyaya
Titled Mumbai overstory-Spring edition, participants can meet and greet with nearly 25 different trees during this work around the suburb of Bandra. She notes that this will be an interesting time to observe flora — when they typically flower, and adds that with high levels of air pollution and witnessing a previously heavy monsoon, spring this year is askew when compared to a well-timed spring a few years back that saw reduced human activity due to pandemic-induced lockdowns. Even the mango flowers have bloomed earlier than usual this year.
"Sauntering down the street, I encourage the group to stop when they spot something even if it's a bird, and forage whatever they find. Living in the city, we tend to avoid touching things on the ground, but I've noticed adults opening up to the idea when there's a child in the group because children usually tend to be more willing to fall to the earth and pick something up without any hesitation," Mukhopadhyaya shares, adding that by the end of the walk, hands are often filled with flowers and seed pods, and minds are inclined to pay attention to the green giants that provide more than a pretty picture. Here are six tree sights she suggests looking out for this season.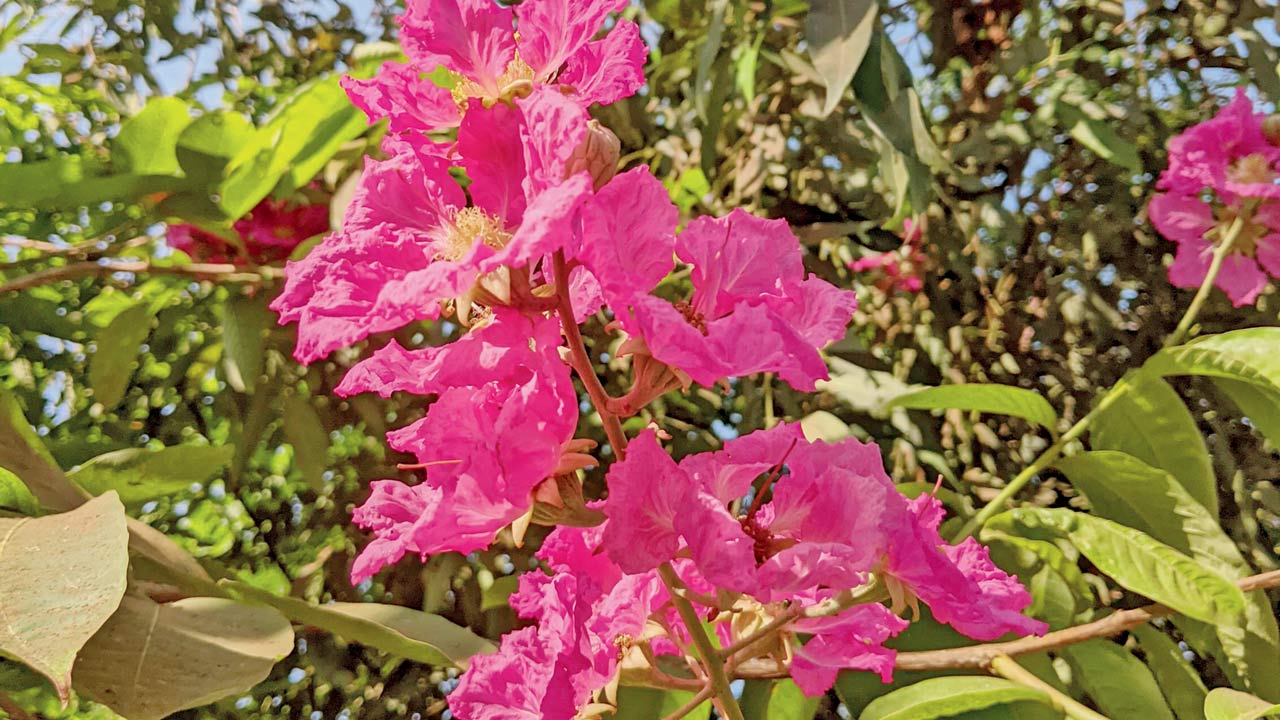 1 The Maharashtra state flower Jarul or Pride of India (Lagerstroemia speciosa) is beginning to bloom in avenues around the city in purples and pinks.
2 Peepul trees have a new flush of leaves in copper colours and bright green, especially visible all along the highways.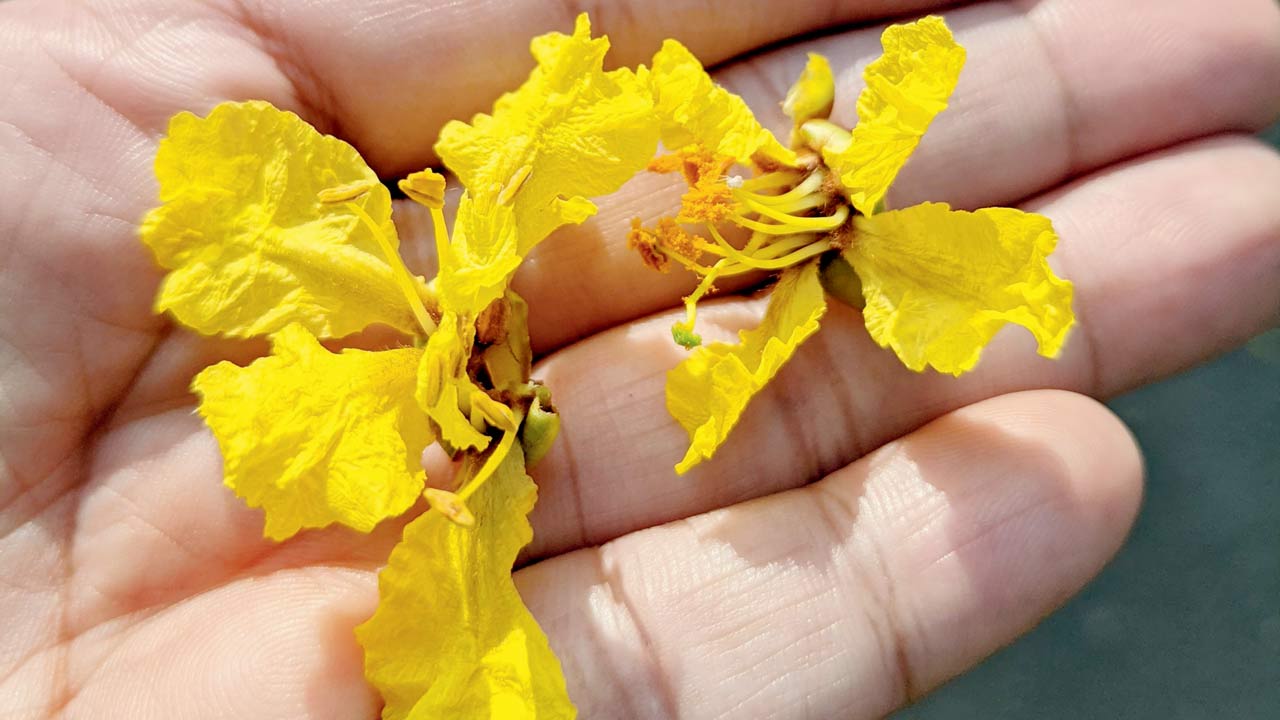 3 Look out for Copperpod (Peltophorum pterocarpum) flowers that will cover street corners in yellow carpets.
4 Spot birds on the crowns of flowering trees. Look out for Purple rumped sunbirds; their song can be heard in the early mornings.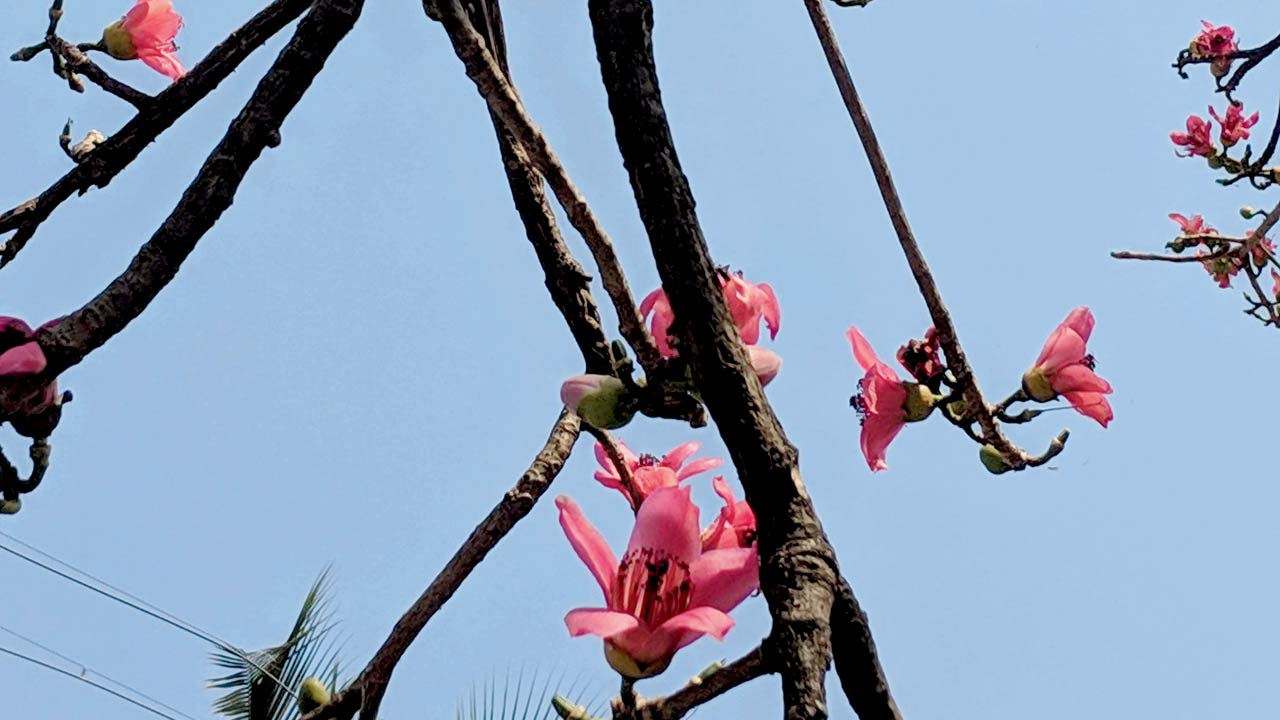 5 Red silk cotton or Seemal (Bombax ceiba) trees are in bloom. White silk cotton tree (Ceiba pentandra) pods burst open to create cotton litter on the streets.
6 The Eastern and Western Express Highways are perfect locations to spot urban tree behaviour. 
On: March 19; 7.30 am to 9 am
At: Reclamation Bus Depot, Bandra West. 
Log on to: linktr.ee/sanandamukho or @sananda_mukho
Cost: Rs 650