Sign up for a memorable scuba diving experience that will be the highlight of a four-day trip to Devbag in Malvan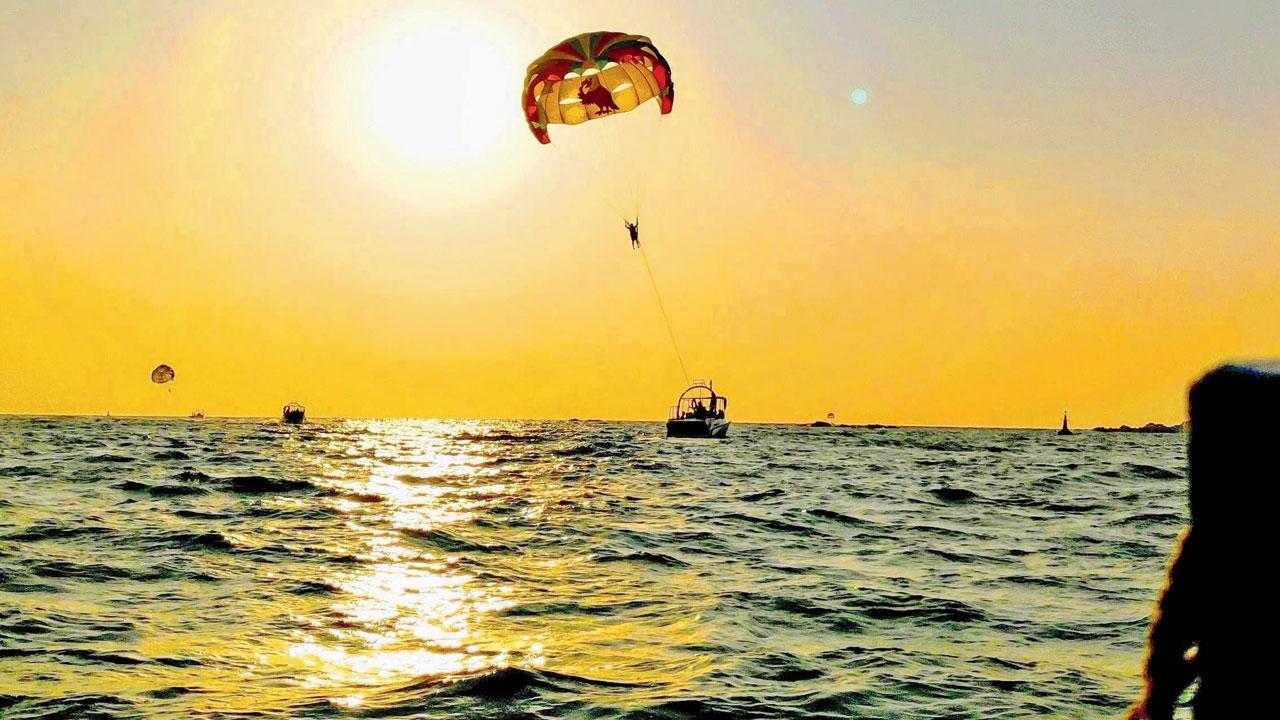 Parasailing and other water sport activities can be availed of during the trip at an added cost. Pics courtesy/Rushin Shah
Gomu maherla jaate re nakhva, tichya ghovala Kokan dakhva..."
This song often comes to our mind when someone mentions Maharashtra's coastline. The beaches in the Konkan including Malvan are emerging as prime tourist attractions for water sport-lovers keen to make the most of its azure waters. Ramblers India, a tourism company, is taking this summer experience a notch higher, by organising scuba diving experiences that are topped with a slice of history and local cuisine to add up to an immersive, engaging escape.
ADVERTISEMENT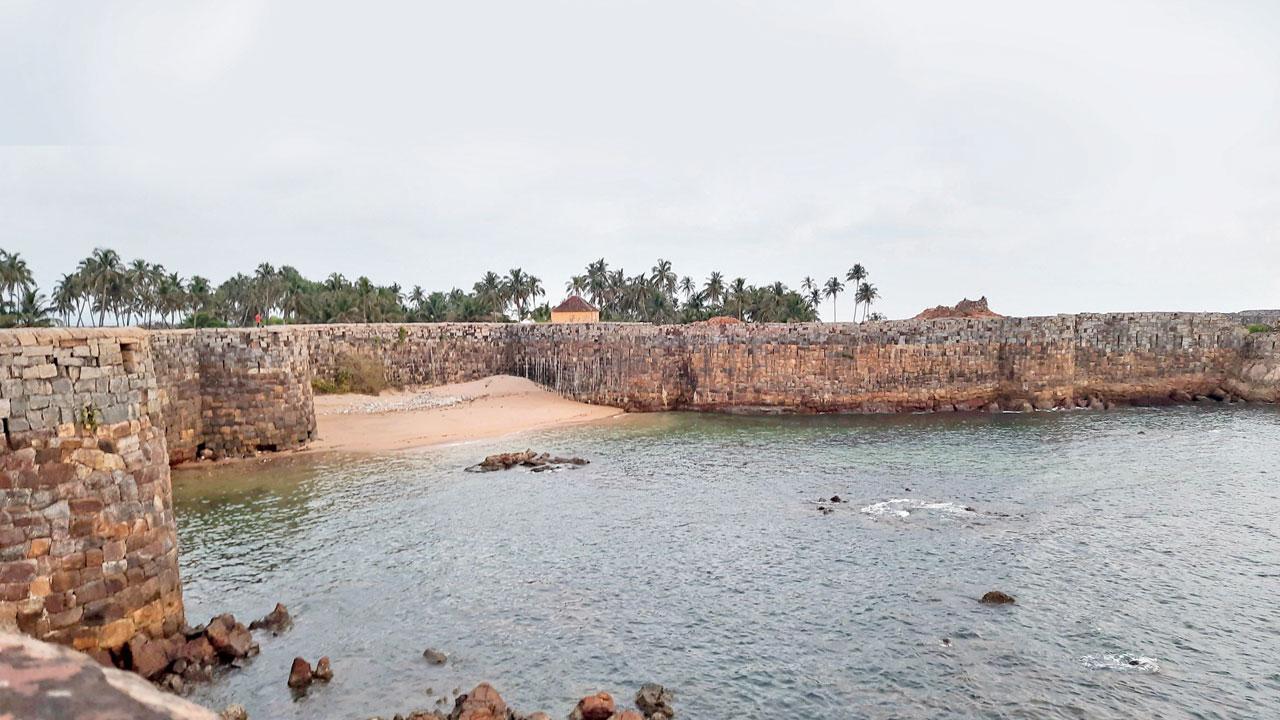 Situated in the sea, visitors can hop on a ferry ride to reach Sindhudurg Fort. Pic courtesy/Bijal Hatiskar
"Over the years, Malvan has become a hub for scuba diving with many qualified instructors lining up and now, there also is a professional institute called Indian Institute of Scuba Diving and Aquatic Sports," Mahesh Kumar of Ramblers India, tells us. The four-day event will include water sport activities, scuba diving, a visit to Sindhudurg Fort and savouring local, authentic Konkan cuisine thaalis. The tour will begin late night on day one from Dadar East where the overnight bus journey will take participants to Devbag. Water sport activities begin on the following day. "The best time for scuba diving is early morning. Hence, when we reach the location, we let everyone relax and soak in the landscape. And one of the reasons to head to Malvan is the food, which is known to be spicy and flavourful, so that is a must-try," he reminds.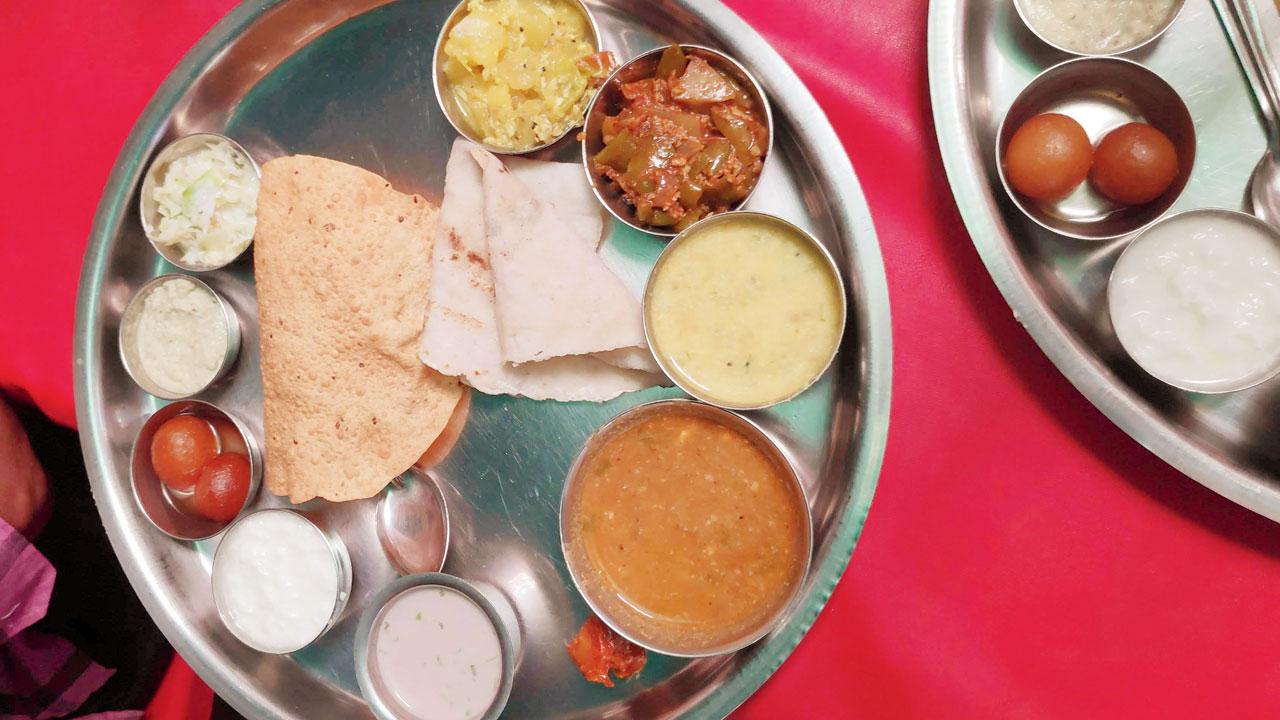 Malvan cuisine, which will be a part of the experience, is known for its spicy flavours
"Early morning on day three, we begin with scuba diving lessons. It is a leisure activity, and even non-swimmers can sign up for it. An expert first trains everyone on how to use the breathing apparatus. We also take care of anyone who feels uneasy underwater as going below the sea surface increases air pressure around you," he explains. Only those above nine years can participate in the scuba diving experience.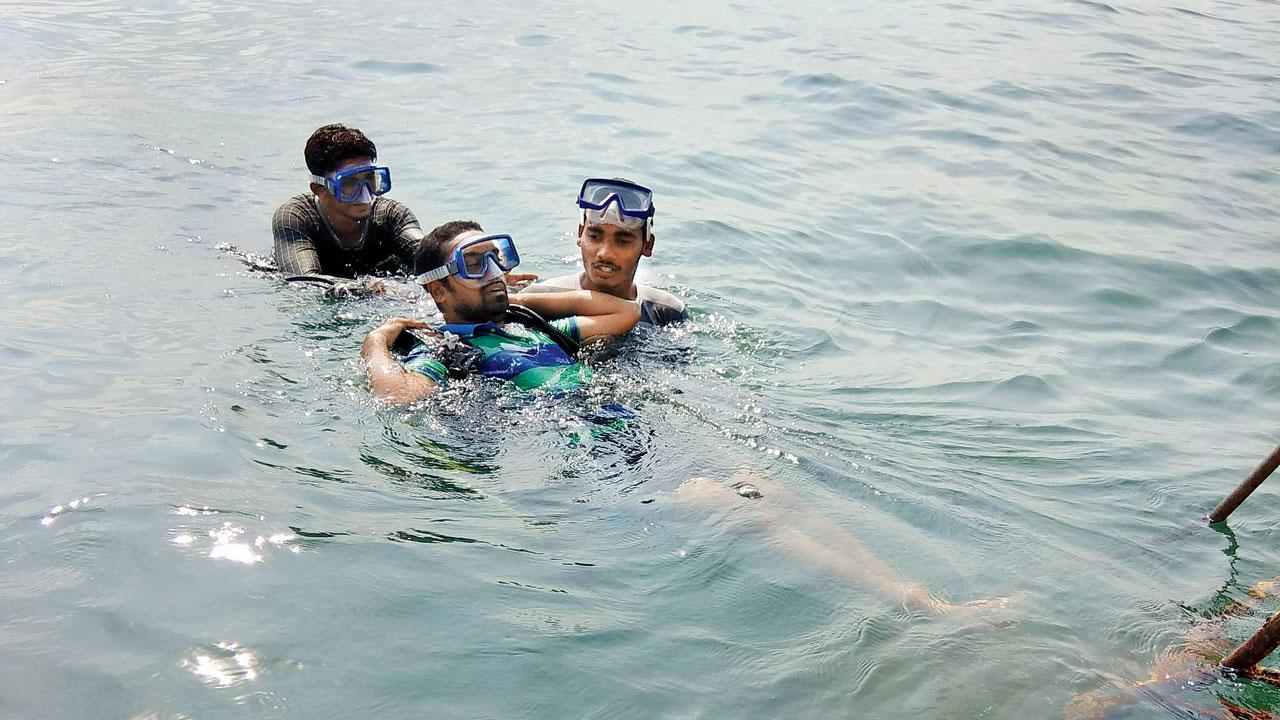 Breathing techniques are taught by guided instructors before diving into the water; Malvan is one of the hotspots for scuba diving in Maharashtra
Every member's underwater experience will be documented for their personal use because as Kumar says, "In the end, these videos provide a great gateway to recall an experience that you do not get to live often."
Till: April 10
Log on to: ramblersindia.com
Call: 9137425730 
Cost: Rs 5,100 (travel + stay + food + scuba diving + fort visit)
Before you dive
>> It is important to follow the breathing techniques taught by scuba instructors for a safe experience.
>> Sign language plays a crucial part while communicating underwater. Grasp it well before the dive.
>> Report any phobias beforehand, and discomfort experienced during the process immediately.