An experimental theatre movement by friends celebrates its second year with a live networking and improv session this weekend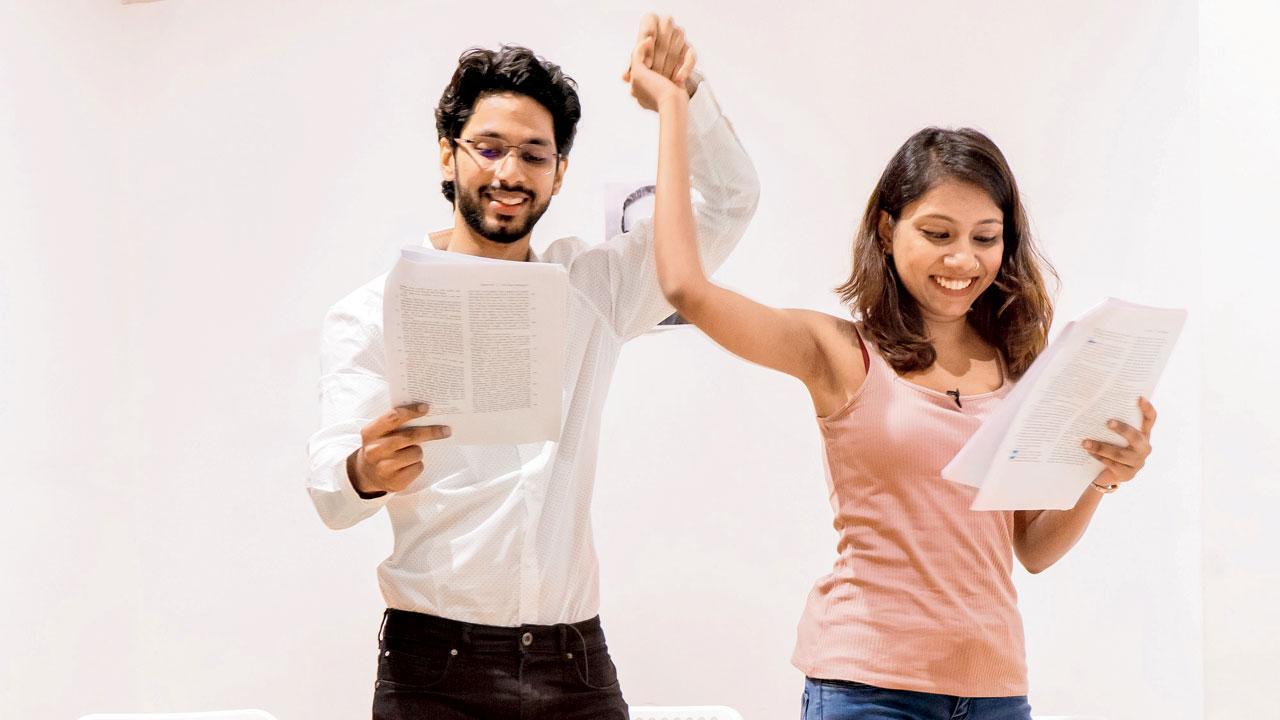 Two actors perform as they read out their lines at a session
The stage was always meant to crystallise living experiences. From movement to props and sets, it can often replicate the philosophical questions of mankind through its stories. For Yamini Joshi and Evita-Marie Marques, all it took was a book and two readers.
"It is tough to find anyone who reads plays regularly," Joshi admits. It was her quest to read plays that led to the founding of Alfaaz Theatre with friend and fellow-Xavierite, Evita-Marie Marques in 2021. "With the exception of stages like Prithvi Theatre or the NCPA (National Centre for Performing Arts), we don't have bookstores that stock up on plays. The biggest showrooms don't have books on plays for actors to read from," she notes.
ADVERTISEMENT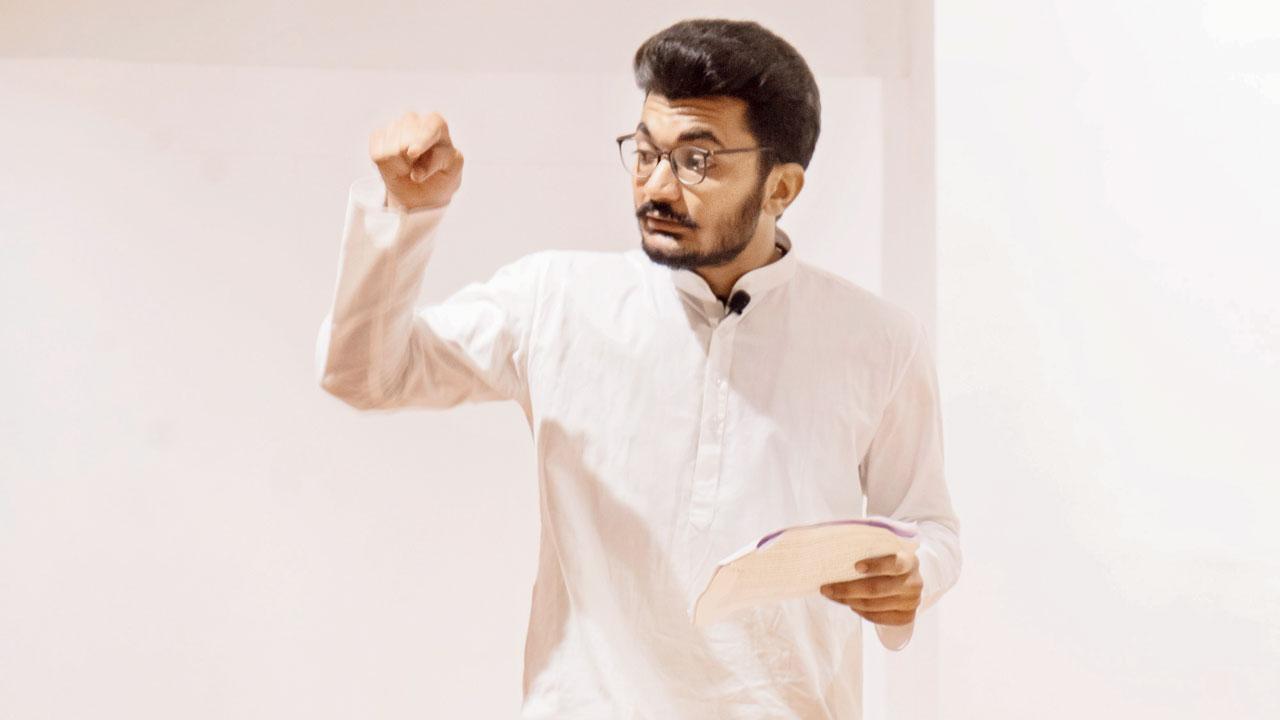 An actor emphasises a moment during his reading. Pics Courtesy/Leona Michyari
Having started as an experiment by two friends, Alfaaz Theatre will celebrate its second anniversary with a networking-cum-performance soirée, Lamhe, at a Khar  venue this weekend. "It is a community building event where creative freelancers, artistes from the city can come under a roof and network," Joshi elaborates. The evening will witness speed-networking sessions followed by improv, music and poetry reading performances — a summation of the venture's efforts so far.
As actors, the duo noticed a vacuum for spaces to practise their craft and network with fellow actors outside the theatre circle. "Acting can also be a lonely journey. This led us to the idea for a platform to build a resume, network and learn," she shares. While they started by reading plays online over Zoom sessions through the initial months of the pandemic, the response since has been encouraging. The dramatic reading sessions have provided actors with a platform to experiment and pursue their characters further than the boundaries of the stage.

Participants interact after a reading session held by the group
The founder says, "These readings allow actors to go wild with the choices they want to make as a character. We wanted actors to follow their impulse. The reading is a safe space to come, learn, make mistakes and find your grounding in the craft. There is no right or wrong."
The next step for the venture is to digitise the theatre movement. Joshi reveals that there are plans in place to produce specific plays for their own digital platform in the coming year. The first play is expected to go online in April, with more to follow. She says. "We feel that the legacy of theatre and storytelling in India need more. We enjoy live performances, but the only way it can reach more people is by going digital."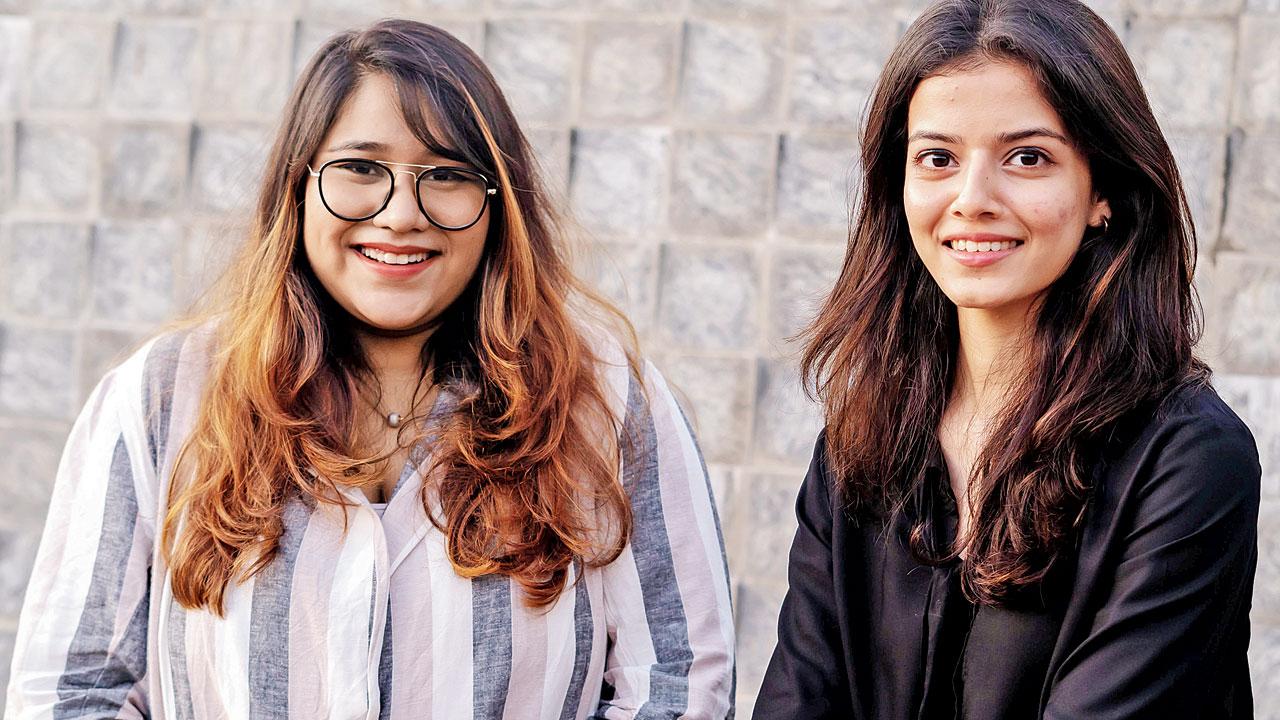 Evita-Marie Marques and Yamini Joshi
It also helps that there is a growing trend for consumption of digital content across the country. Joshi remarks that this trend is a sign that theatre's time has come. "We are now ready as a country to explore online theatre," she says.
ON March 25; 6 pm 
AT The Moon Village, Sai Darshan, 19th Road, Ambedkar Colony, Khar West. 
Log On To insider.in 
Cost Rs 199 onwards