The website is easily navigable, and packed with well-researched articles, and striking images and photographs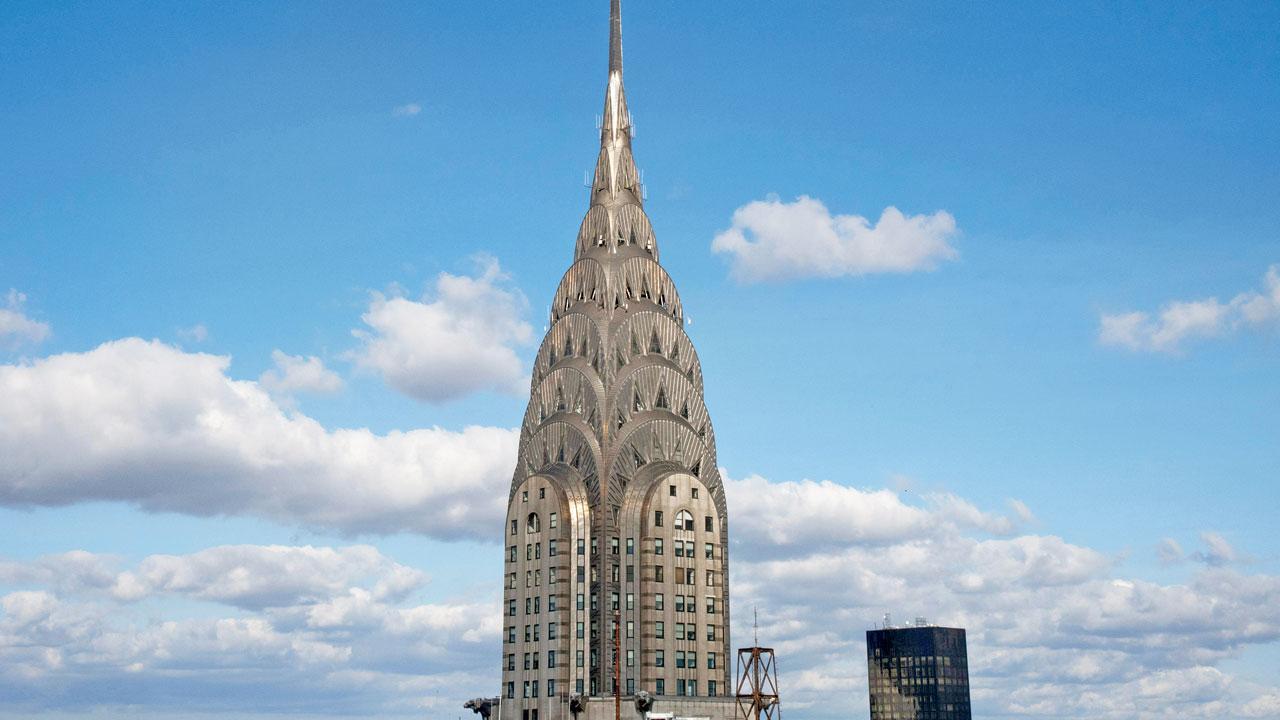 New York's Chrysler Building is built in the Art Deco style
This writer found it easy to slip into a time warp that took her to the swinging Twenties, with Frank Sinatra's New York, New York playing on loop. It's the vibe that will woo fans of the architectural styles, when they check out the website of Art Deco Society of New York. Since this non-profit organisation began in 1982, it has been creating awareness of the style's impact on architecture, design and culture across the Big Apple's streetscape. The website is easily navigable, and packed with well-researched articles, and striking images and photographs.
We were glued to the Resources section; it's a treasure trove that covers topics as diverse as the impact of Art Deco on perfume bottle design to travel posters and women's empowerment at the height of this revolution. We also spotted a news feature about Marine Drive's ensemble that was contributed by the Art Deco Mumbai team. Its symbiotic relationship with jazz music — a genre that was sweeping over America and the rest of the world — offered insight into Art Deco's iconography and its visual impact. The deep-dive into how New York's nightclubs influenced Hollywood, and women fashion icons including Coco Chanel who rose to prominence in between both World Wars that was the period at the height of Art Deco's influence, were fascinating eye-openers.
Art Deco's impact on the socio, cultural and economic lifestyle of arguably, the most modern city of the 20th century, will make you fall in love with it, and maybe, egg you to listen to that Sinatra classic, we think. 
Log on to: artdeco.org/interwar-culture Are you planning to colour your hair this festive season?