Have a sustainable 3D printing experience at WOL3D in Kalachowki, the first such centre in the country that was recently opened to the public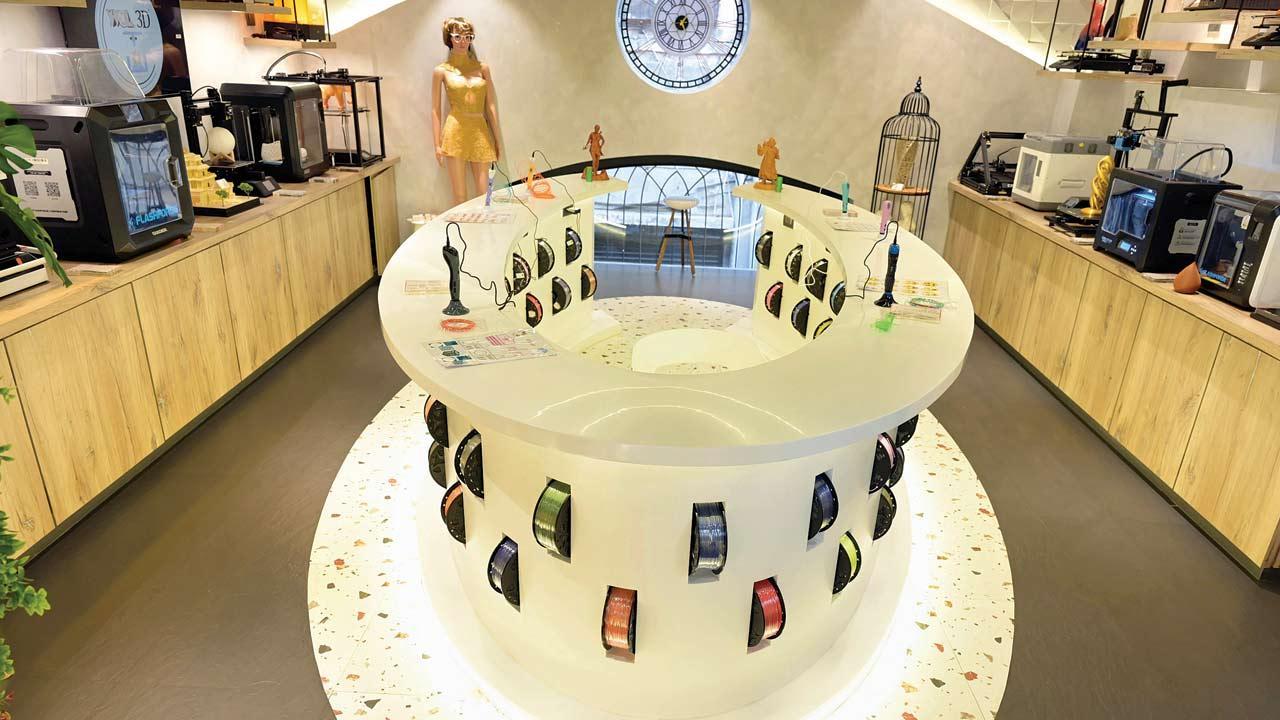 Colourwheels of filaments and different kinds of printers on display. Pics/Bipin Kokate
Did you know that you could print a concrete building or a bus stop? Or a latticed partition for your living room? And even a skirt? This might seem like a scene out of the Mission Impossible series (where 3D printers often steal the scene), but 3D printing is the real deal.  Considered to be the future of manufacturing, as it helps cut material wastage, it is accurate and can reduce manufacturing costs. More importantly, it isn't an idea that is meant only for Hollywood budgets, because you can make your own 3D design priced at R1,000 or lower. Don't believe us? We had to see it to believe it on our visit to the country's first sustainable 3D printing experience centre, WOL3D.
At the entrance of the centre in a mill compound in Kalachowki, we spotted huge cement printed planters, which the décor nerd in us couldn't get enough of. This sneak peek of the wonders of 3D printing got us excited to expect the unexpected inside. 3D printing isn't new to India because we've come across samples of printed pieces using different materials in various industries. But this is the first centre designed to help experience all aspects of additive manufacturing technology, and in a fun way that can be enjoyed across age groups.
What is 3D printing all about?
Some objects and ideas cannot be created by hand, especially hollow structures (which all 3D printed products are, making them lighter) and micro-details. The precision that 3D printing offers has been a game-changer in the medical field. Any object is created by printing with the desired material in an upward direction to create it layer-by-layer in three-dimensions.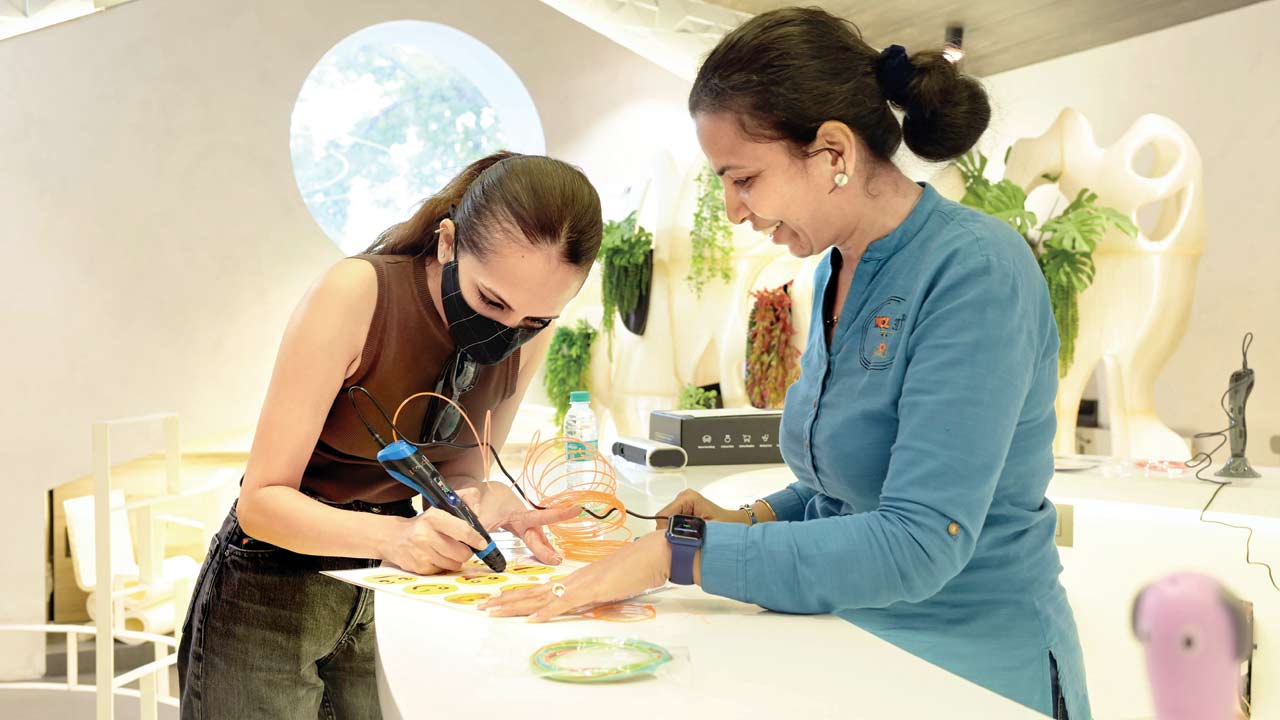 3D doodling
"The precision and the options for different materials that 3D printing offers make it viable for all kinds of industries. We have seen the start of many entrepreneurial journeys, be it light designers, fashion designers, architects and engineers, as you can start your own business with a printer that costs R15,000," says 35-year-old Rahul Chandalia, the centre's co-founder.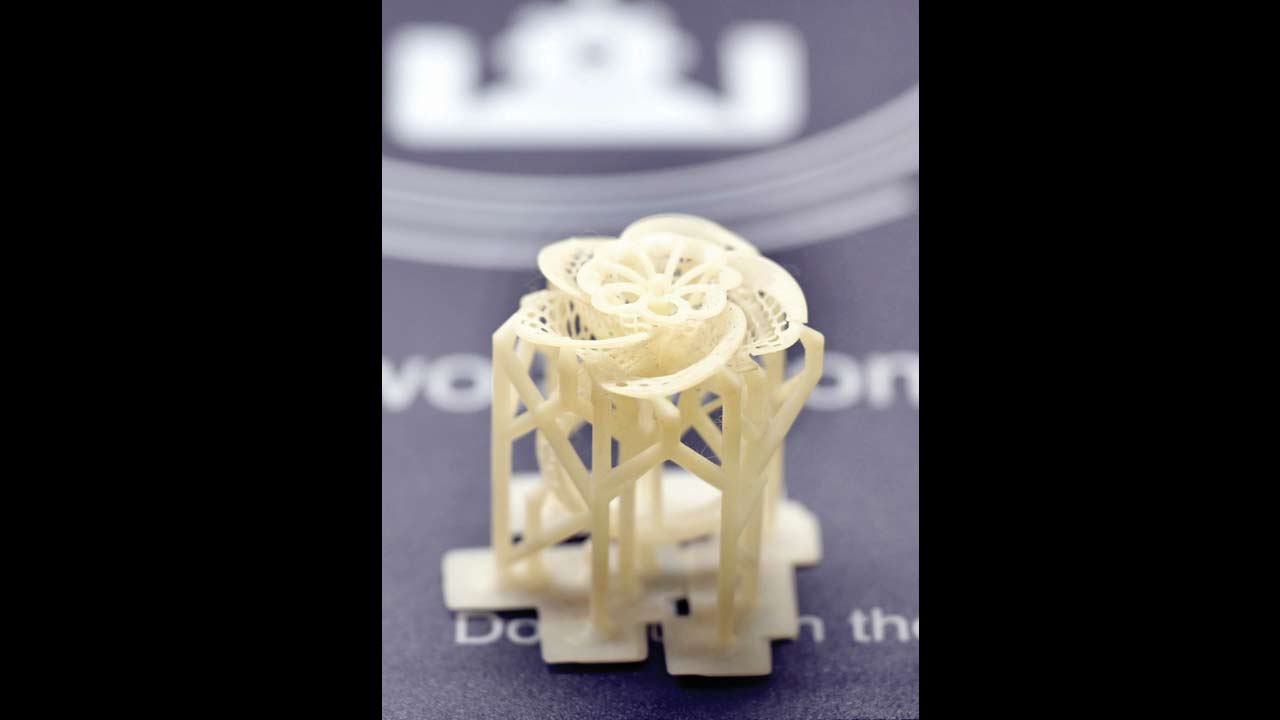 Printed jewellery casts
Since the option to go sustainable with raw materials is always there, at WOL3D, they work only with biodegradable plastic. They also generate their own electricity by using solar panels (and are often left with a surplus), reveals Chandalia as he shows us a lightweight cutwork screen made with cornstarch plastic. The company has been in the industry for five years now, and has printed concrete pieces, metal machine parts, electronics, figurines, dioramas, jewellery in different materials, garments for designers (a printed corset also features on the poster of Shanaya Kapoor's recently announced movie), and teeth aligners too.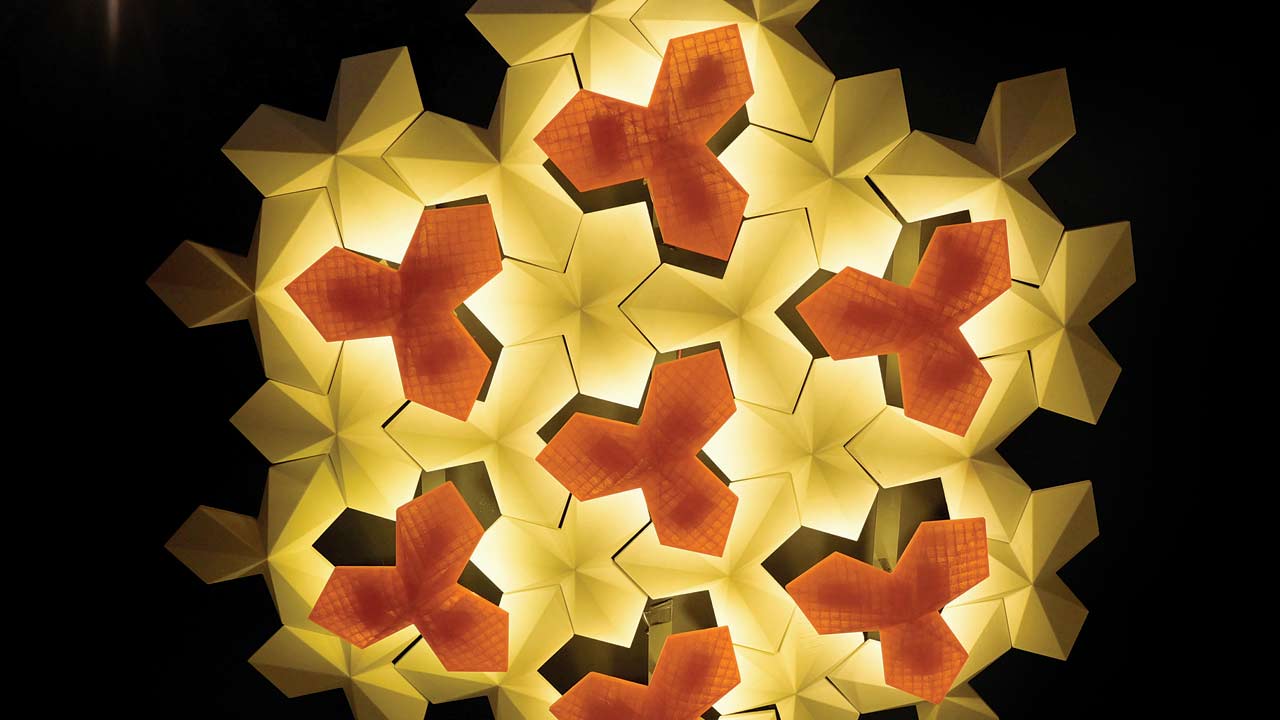 A 3D printed light fixture
They work in association with other specialised 3D printers in India for different categories. They have also set up 3D printers for IIT Bombay, engineering colleges and schools that are part of Government of India's ATL Labs for children innovators. These printers can print 3D models of organs using 3D scans of the patient's body (even tumours) to improve the results of surgeries.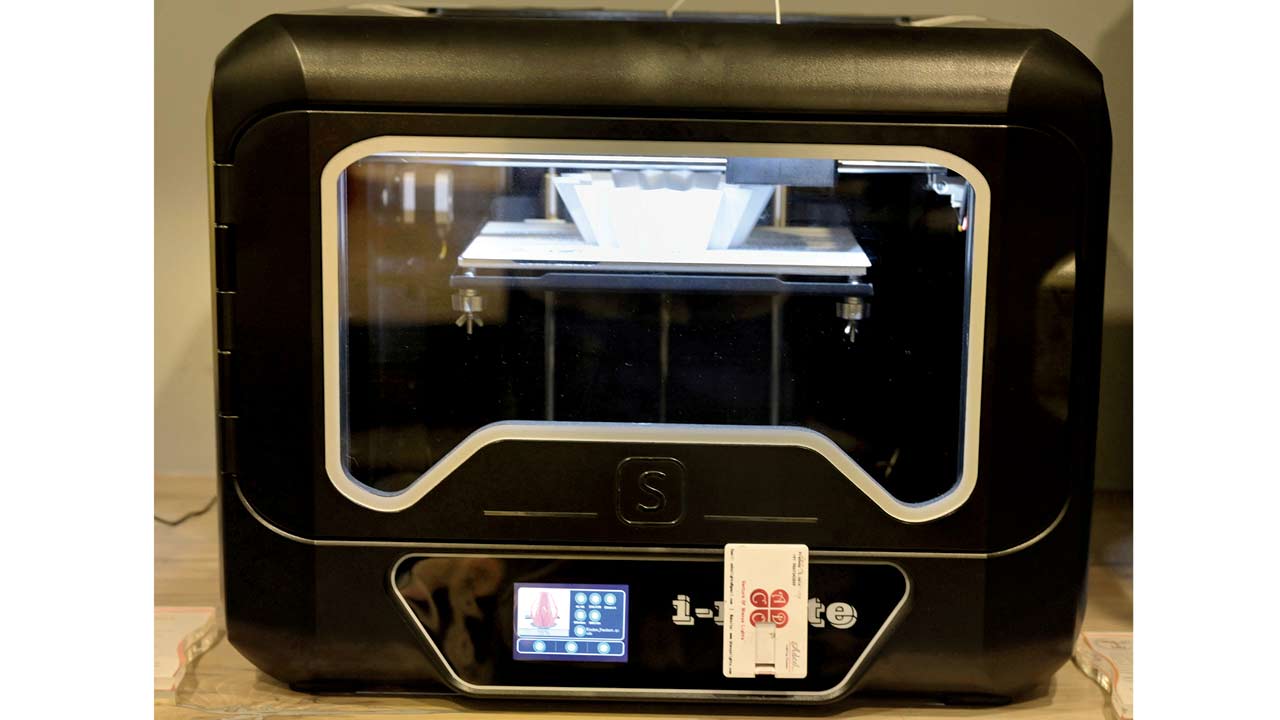 A 3D vase being printed
DIY everywhere
All you need for your personalised or self-designed printed piece is your design in an STL (stereolithography) file format, which can be made for you, and you are ready to print. If you wish to print a customised figurine, gather as many photos as possible to get all angles of the person for the 3D imaging.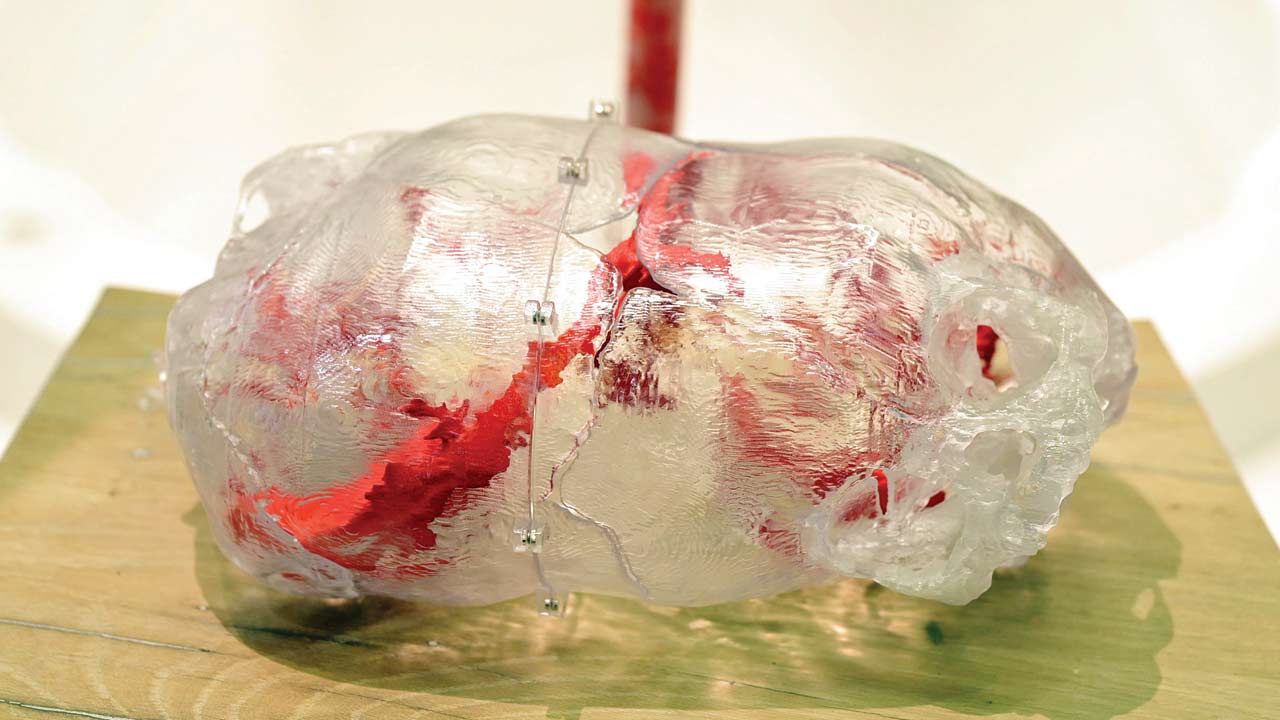 A 3D model of a lung for medical procedures
Or if you wish to simply doodle in 3D, you can pay Rs 499 an hour to doodle with their Itouch 3D pens, or even buy one for R1,000. It's safe and engaging for young children too. If your 3D doodle turns out a little jerky in the first try, stress not because this model leaves a smaller carbon footprint, as it is biodegradable.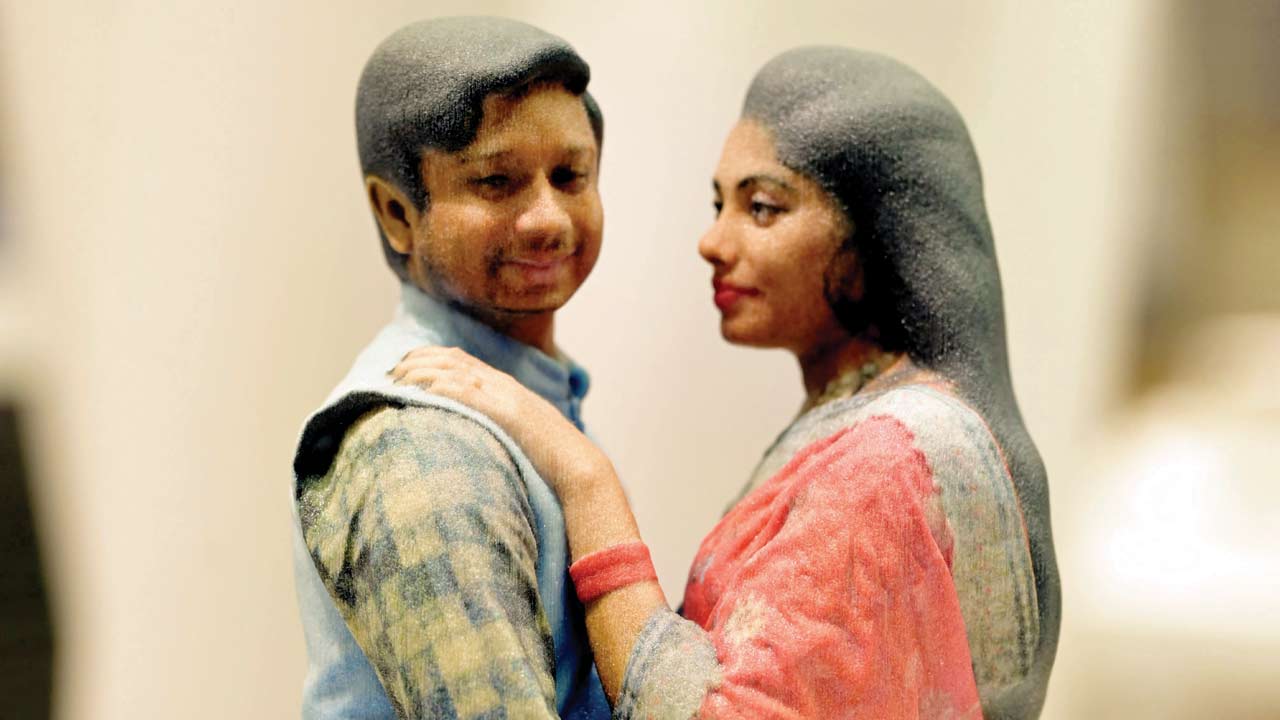 Figurines of a couple
Time: 11 am to 6.30 pm (Sundays closed)
At; Cotton Mill, 18, Hakoba Compound, ground floor, Kalachowki Parel
Call: 9969555777