A trending Instagram Reel has content creators sharing the actual time such work takes, pushing back on a skewed perspective of effort and skill fed by sped-up art videos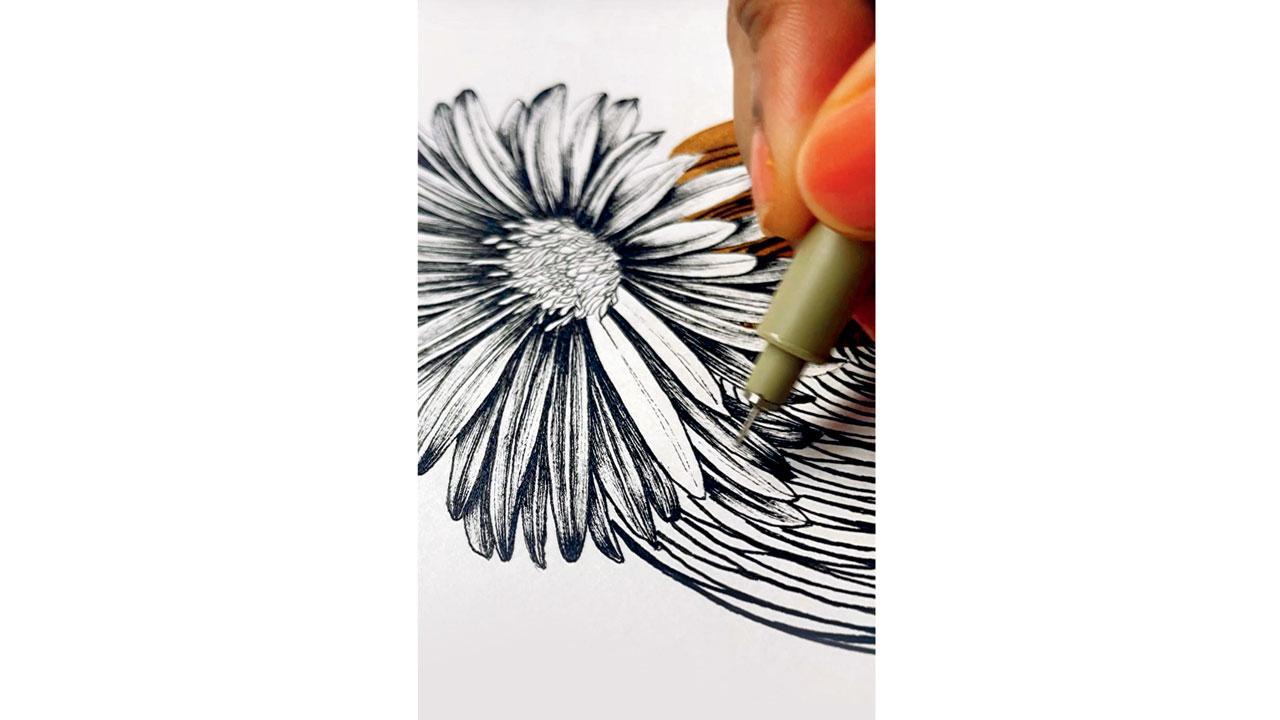 A screenshot from Sanjukta Das' Reel
Social media is a double-edged sword. And while platforms like Instagram and Facebook come with a long list of benefits, we're all too aware of their pitfalls, which includes perpetrating picture-perfect lives and winning lifestyles. While deception might not be the goal as everyone wants to celebrate the best version of themselves, constantly consuming unrealistic content can influence the way we react to our own lives. Ironically, a new Reel that has been trending on Instagram, and you've probably come across this  one, pushes back on perfect portrayals to highlight reality in terms of artistic practices. The 'Instagram versus Reality' Reel showcases a creative mind at work — whether painters, designers, or chefs — at two speeds. Everyone can point out a time-lapse video, but the stark difference between the increased speed and the same act in actual time, shares an overlooked, and mostly forgotten, perspective — Creation takes time. Four artists who have posted the Reel share their perspectives, and why they chose to do so.
Joy of creating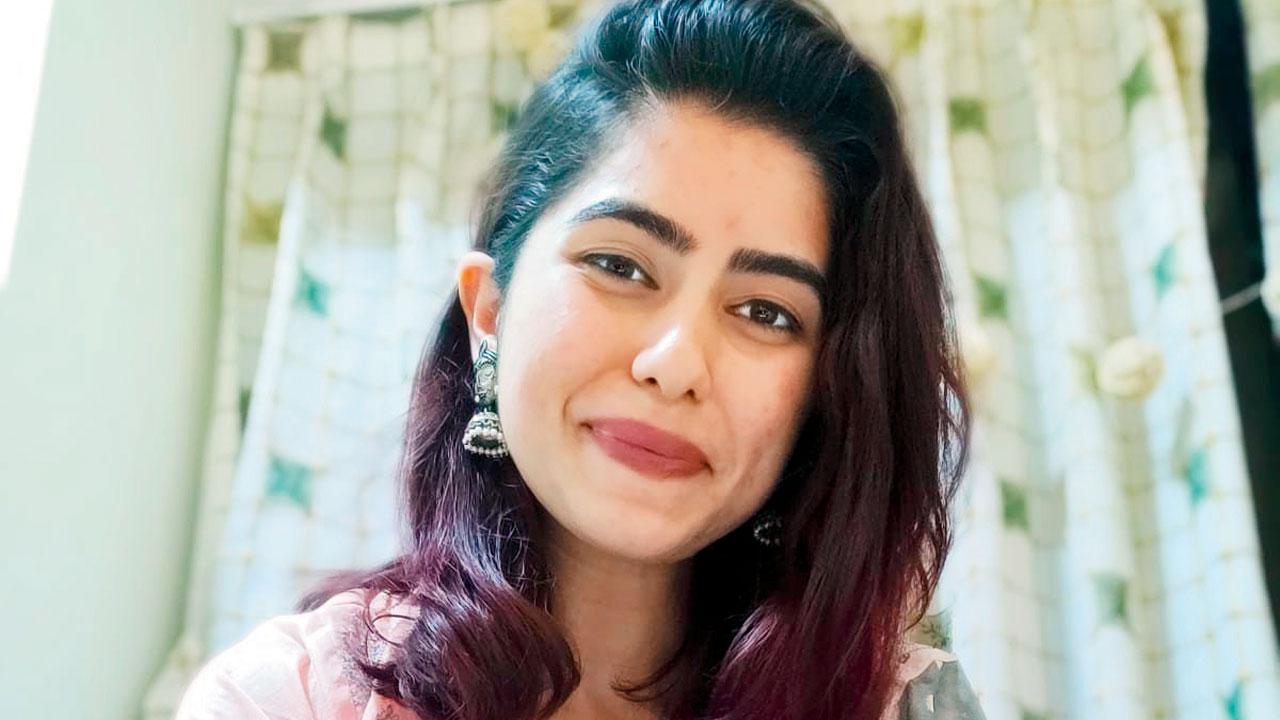 Payal Doulatani
Psychologist and expressive arts therapy practitioner, @__musings_of_a_therapist, Payal Doulatani notes that art, craft and creation are processes. But in photographs or 30-second videos that are sped up, the process is cut and the focus is on the outcome. "Though we know the video is sped up, when we try the same activity and realise that it isn't going as fast as we thought it would, it makes one  feel frustrated or that their skills are not up to the mark," she adds, highlighting that this further perpetuates the culture of perfectionism where enjoying the process of creation is lost. 
Artist speaks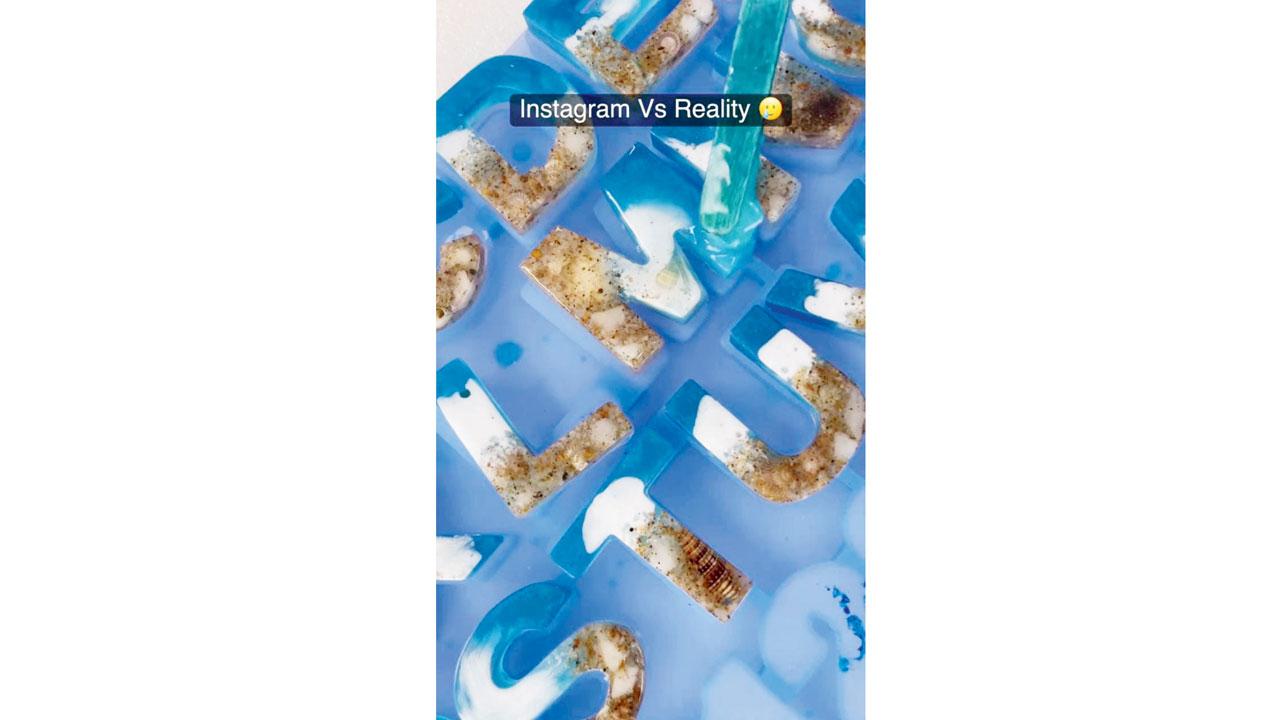 A moment from Manvi Garg's Reel
Mixed media artist Manvi Garg @manvigargdesigns points out that behind every video of few seconds lie hours of work, which is an understanding that doesn't often strike viewers. Garg shares, "There have been instances where customers expect quicker turnarounds at a cheaper rate because they don't see the effort and practice that goes into one product."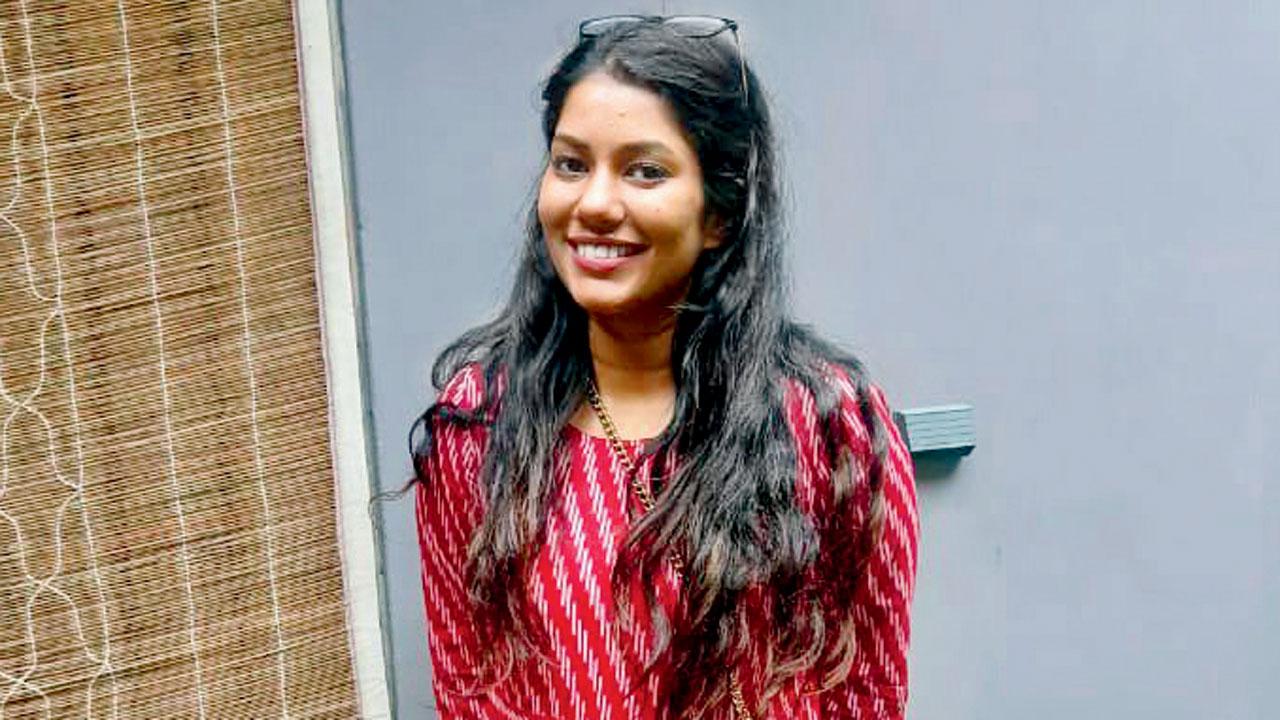 Manvi Garg
She adds that for artists, too, constantly viewing the end result and the successes of other creators makes one question their skill level. "Bulk orders, large paintings, and finished products are always highlighted, and with it, comparison unconsciously sets in where one feels like they haven't given their best to their art," the artist shares.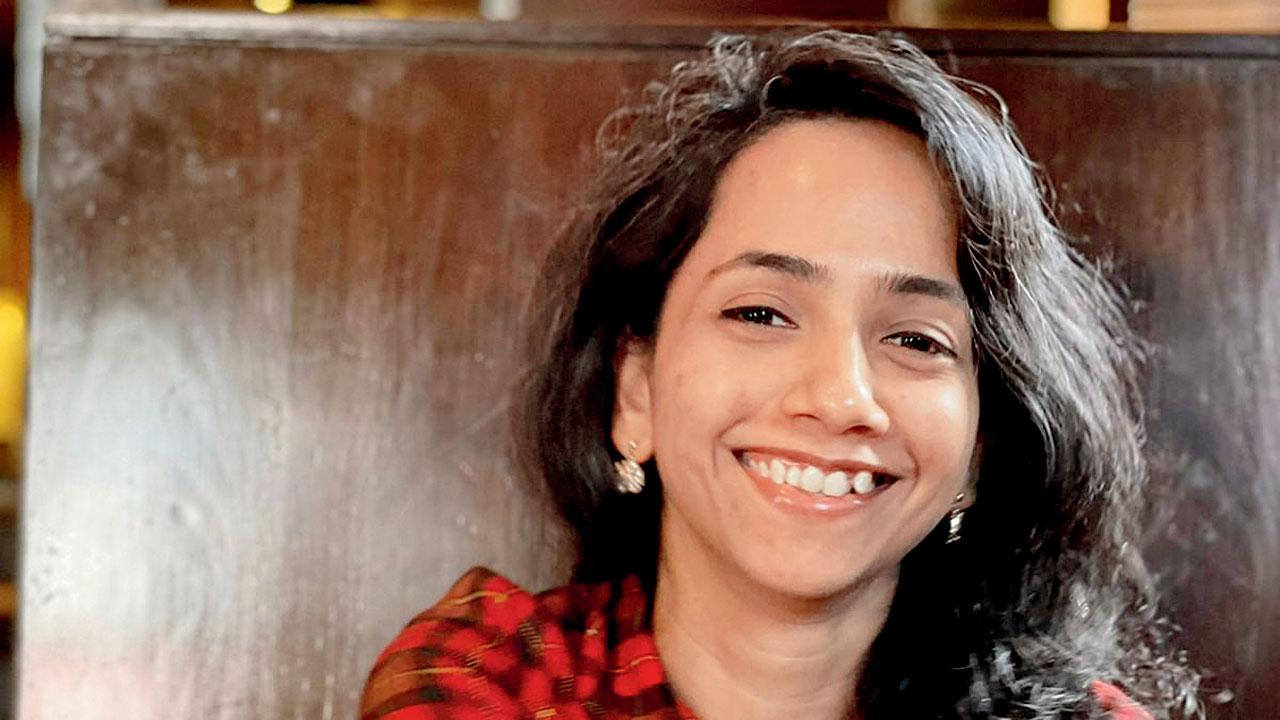 Sanjukta Das
Sanjukta Das, artist and lifestyle accessory designer, @sanjuktaartster, who used the Reel concept to highlight the time it takes to intrinsically detail a sketch of a flower, shares that it was important for her to show the actual speed and effort that goes behind any art. This might particularly help people at early stages in their artistic journeys who might feel overwhelmed with the pressure to be perfect or to help them progress faster.
Correcting skewed perspectives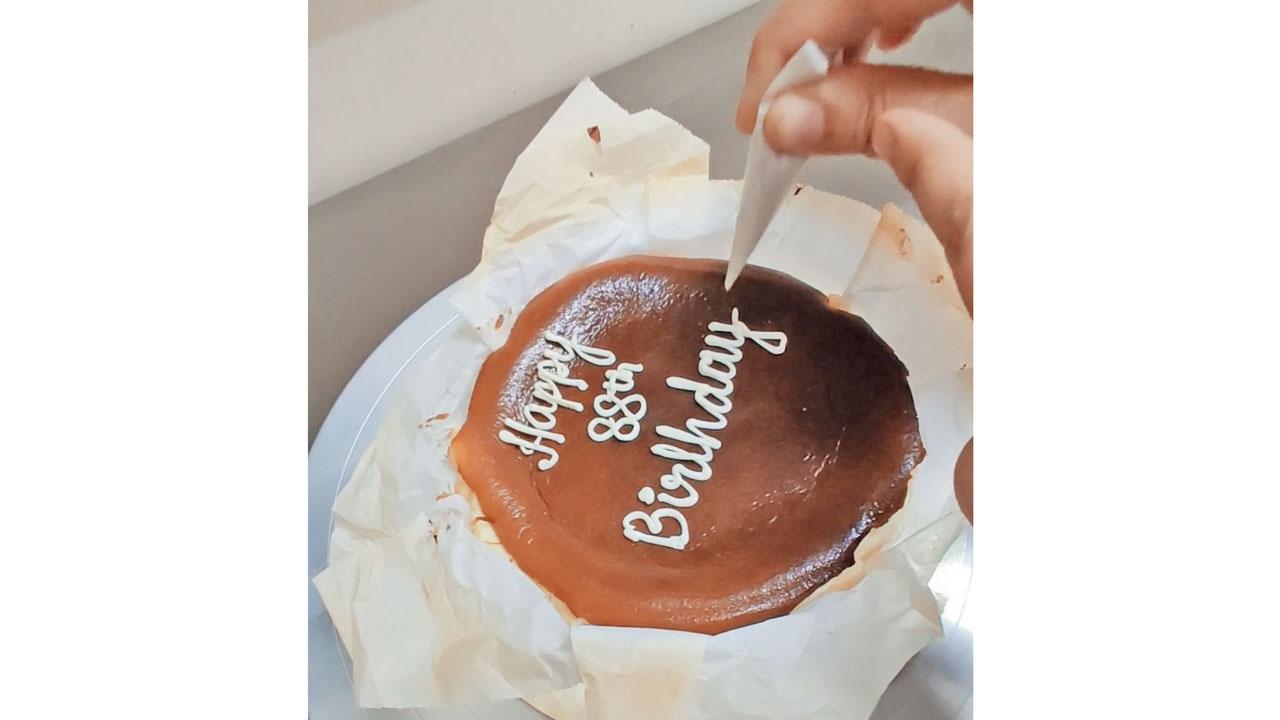 A moment from Wiliams' Reel
Doulatani points out that the  oft used phrase 'Instagram-worthy post' ties back to the perspective that the platform is a place for only certain "worthy" content and not one's true self or reality. This can further affect one's self-esteem and skew the worth of their craft and self. She notes, "If anyone feels pressured to be unrealistically perfect or achieve a lot in a short time, they can look at mapping their journey and all the challenges faced because it speaks volumes about their progress. We mainly celebrate the follower count, instead, shift the focus to the work; celebrate quality over quantity. Get inspired by yourself. And remember, liking something is subjective and not a reflection of your work. So don't look at how many likes a post may have received on Instagram."
Space for honesty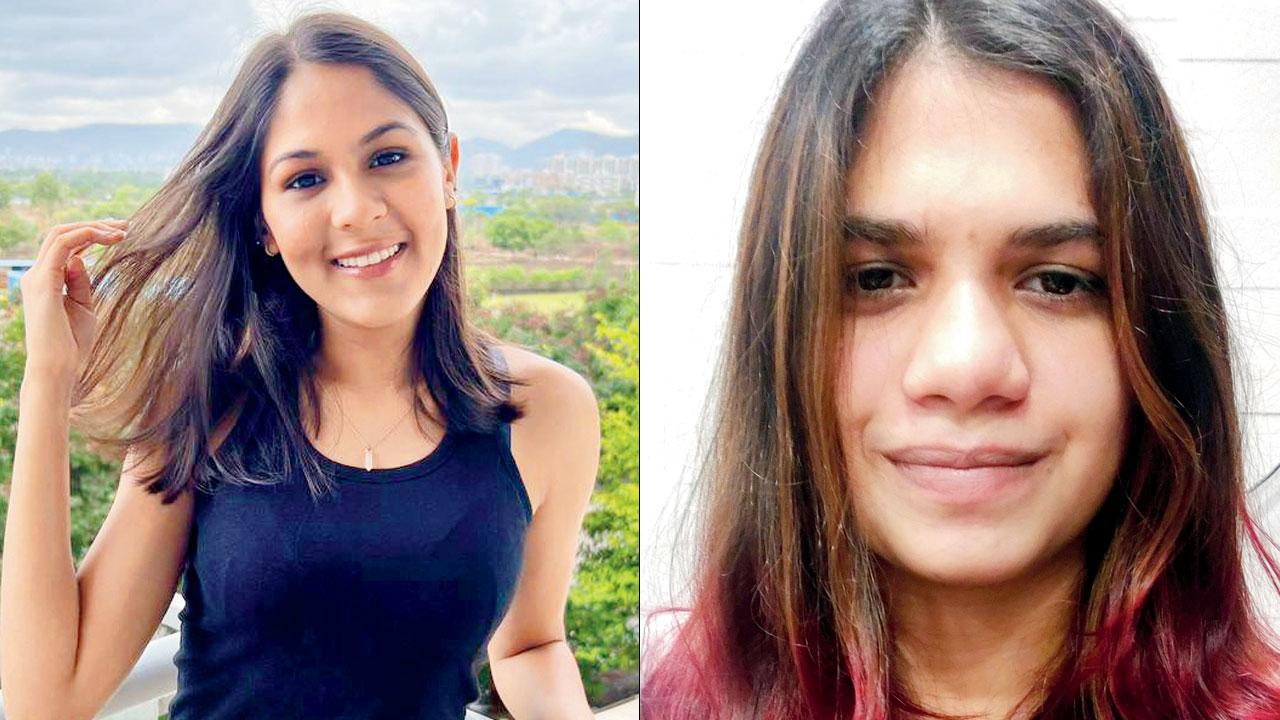 Oorvi Yarnal and Jade Williams
When baker Oorvi Yarnal, @cakeeforbreakfast, began her journey as an online creator two years ago, she focussed on effort and process over goals, to shape her audience through her content. Yarnal informs that people are interested in seeing something real, and posting a messy kitchen or a baking fail is equally important. Chef Jade Williams of @hopebakerymumbai, reiterates, "There is a part of Instagram that isn't as artificial where creators showcase the highs and lows of their journeys, which is important since everyone's journey is different." Highlighting her  own journey, Garg signs off by sharing a reminder for artistes that when it comes to creation and sharpening skills, one's pace cannot be compared to another's.