A solo online performance by a Bengaluru-based theatre actor will explore the mental distress of isolation, digital communication, and voice as therapy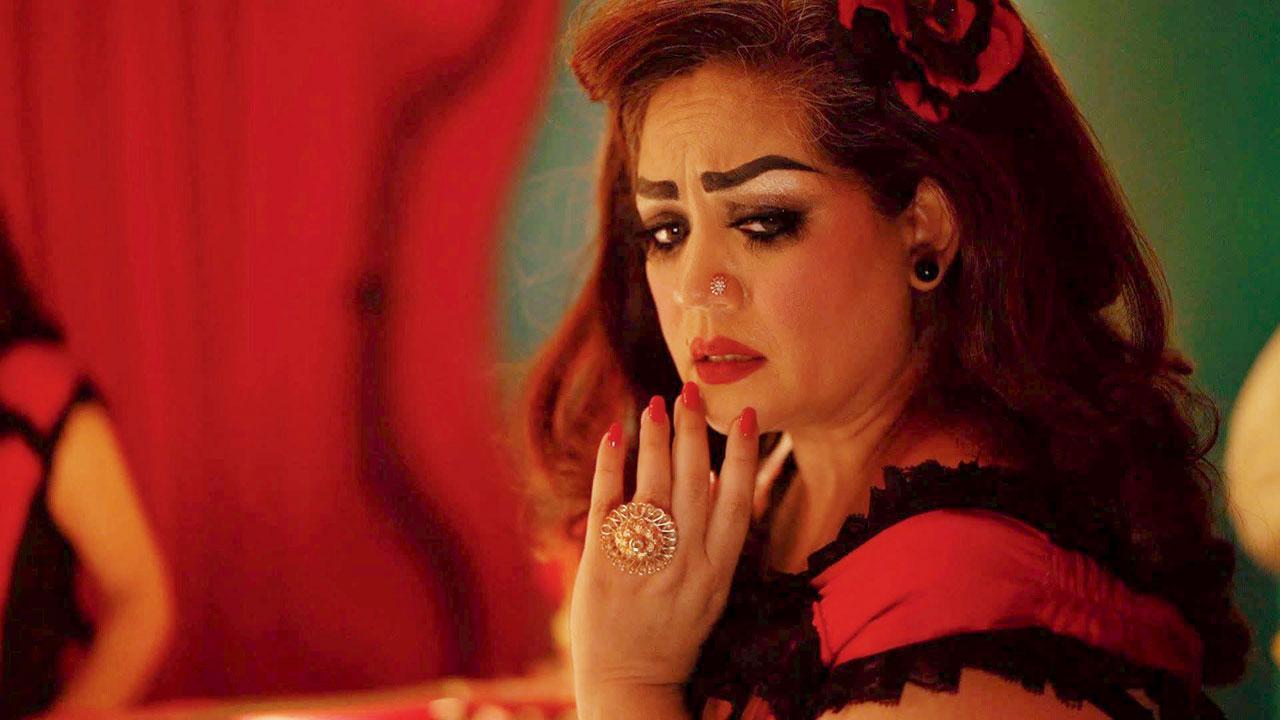 Mallika Prasad Sinha in stills from the performance
Back in 2012, when Bengaluru-based theatre artiste Mallika Prasad Sinha created the solo piece Hidden in Plain Sight with playwright and partner Ram Ganesh Kamatham, little did she know that the themes she was exploring would take on new meaning nine years later. "At the time, I was looking at voice as a dramaturgical driver to develop new work. I was also trying to talk about women in isolation in the urban landscape, who have fallen off the mainstream grid, and address instances of missed communication," shares the founder of Actors Ensemble India Forum, adding that the show has been staged at Kerala, Bengaluru, London and Bareilly in 2012-13.
Cut to 2020, in between grappling with online classes, a social disconnect and adapting a somatic practise on a virtual medium, Mallika felt an urgent calling to re-examine the play. And that's how Hidden in Plain Sight Version 2.0, which is set to take place this weekend, was developed as an online performance.
In the pre-shot piece that lies at the cross-section of theatre, Zoom and cinema, Mallika will essay the role of four women in the city. "Here, the city is more than a location; it refers to a cosmopolitan spirit. The first character is an unnamed girl isolated in an apartment, who hasn't found the energy to make new connections; the second, a girl who has decided to not be consumed by the rat race and is looking to find herself," Mallika elaborates. Then, there's a middle-aged woman with a glorious past, of which, only memories remain as she's caught up in a domestic hell. "The last character [is a personalised] Mailer Daemon [a feature of email servers] is someone who's kind of watching over these three women. She knows their private lives and communications, but can't make a difference to the same," the actor informs us.
Packing in a Bollywood cabaret number and letters by a Zen monk, the play is set to explore three wide issues. "We're responding to the lesser-addressed side of the pandemic, the mental distress of being alone. We're also looking at the forced shift to the digital medium, which is novel but is a struggle, and the importance of voice and breath as an antidote to Zoom fatigue and saturation caused by online images," she explains, adding, "Ultimately, the aim is to tell a story 
that's uplifting."
On: April 23 to 25, different timings 
Log on to: insider.in
Cost: Rs 500