A vintage rally will feature a pre-mapped route past the city's rich and diverse heritage landmarks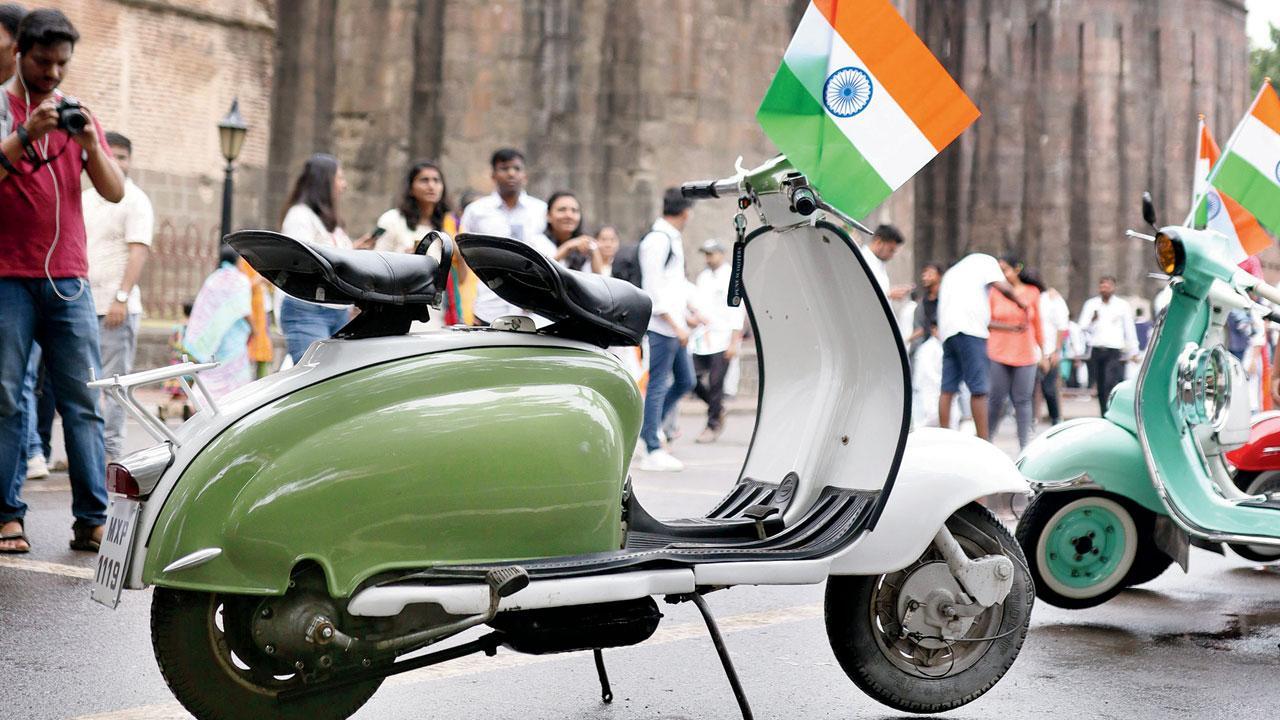 A well maintained 1959 Lambretta Li 150 in front of Pune's Shaniwarwada
Listen to this article
Hop on a vintage scooter to explore Pune's historic landmarks
x
The streets of Pune are dressed to the nines, thanks to the festivities around Ganesh Chaturthi. This weekend, there's another reason that may bring Punekars to the sidewalks of the old city. The Amanora The Fern Heritage Scooter Ride 2023, a part of the upcoming Pune Festival, will witness approximately 30 two-wheelers participate in a rally that will pass through some of the oldest and most important heritage sites. The ride is being organised by motoring enthusiasts, Adil Jal Darukhanawala and his wife Jayu Darukhanawala. Adil is an established automobile journalist who test-drove new cars before writing about them in auto magazines.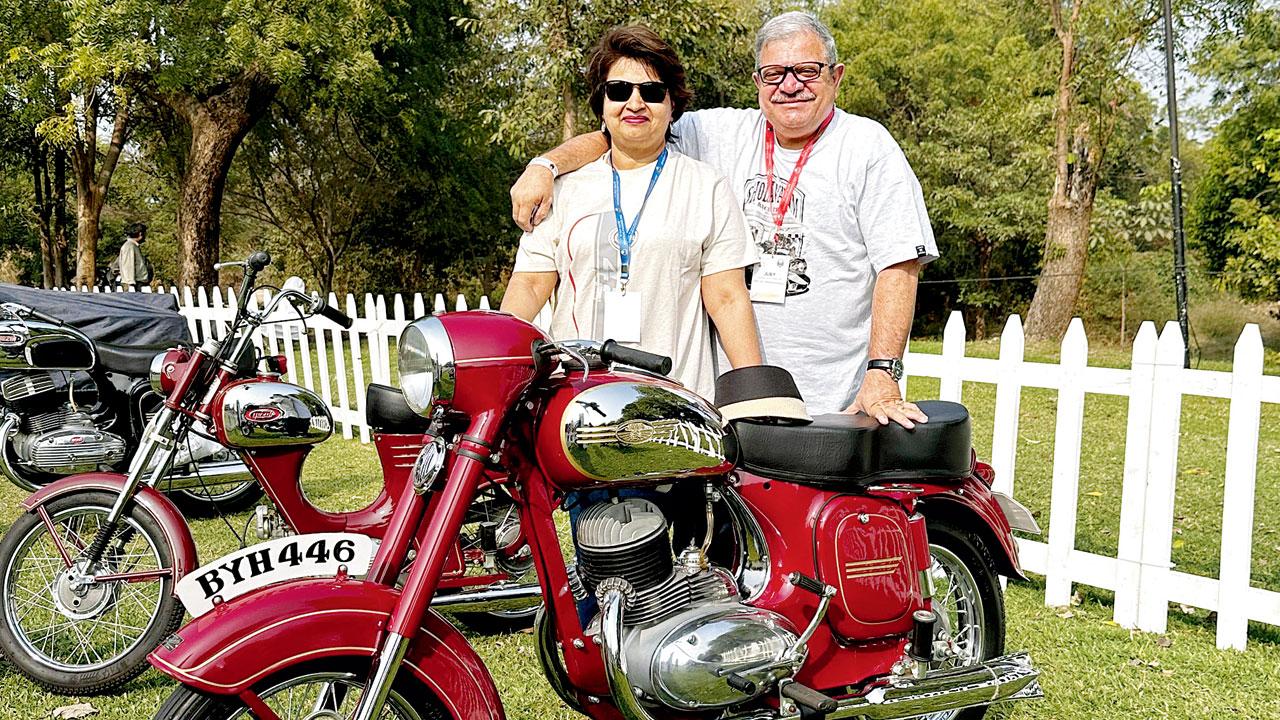 Jayu Darukhanawala and Adil with their 1954 Jawa Type 353 Kyvacka 250cc motorcycle
ADVERTISEMENT
"We have been in the automobile sector for 45 years. Adil is also an automotive historian, who founded the Poona Automotive Racing Association (PARA). I have been a rider since 1976," informs Jayu. "In the Parsi community, vintage vehicle collections are common. Restoring vintage scooters and bikes takes a lot of effort and time. Sourcing original parts is tough, and often requires having to look for them across India. Sometimes, it takes months to find an original part. This hobby requires immense dedication, so we felt that we should offer a platform to those who have made efforts to restore these classic vehicles, an opportunity to display them," she explains, about this scooter ride.
On autopilot 
While Jayu is passionate about the restoration of automobiles, she reveals that it isn't easy to explain this passion. "Many consider it as junk and of no heritage value. My generation has seen wars and industrialisation, and our parents moving from bicycles to scooters. In those days, in our buildings and gullies, there would be much excitement when a new scooter arrived. Cars followed scooters, and with every passing decade there were newer, more modern models. Our generation has witnessed the growth of India but we realise the value of the old," she reminisces.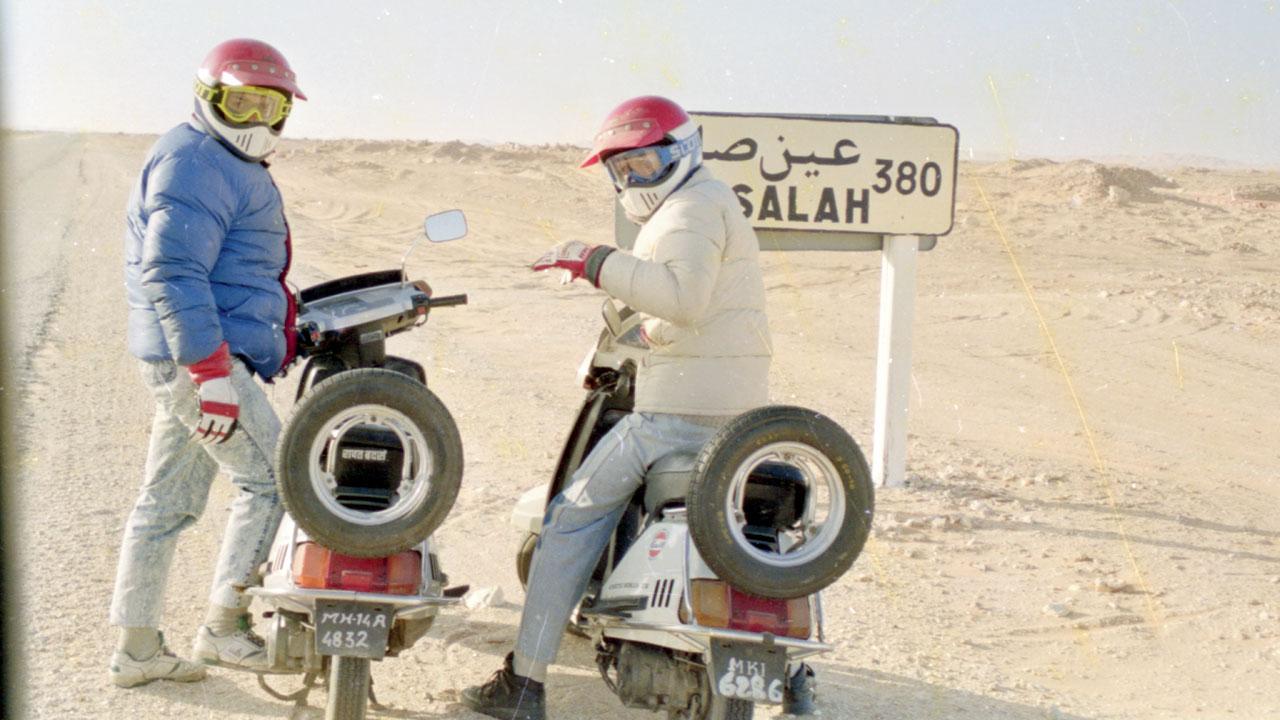 The Kinetic Hondas in the Sahara Desert in Niger during their record-breaking ride in December 1991-January 1992
Over the years the couple have been participating in events for vintage cars and bikes across India, with their personal vintage collection (see box). "Usually, these events are showcases, and not rallies or drives, mainly because these vehicles don't have the capacity to be ridden for long distances. In Pune however, we have noticed that people have restored and maintained their vehicles well. Scooters can run on the roads for at least 20 km. We tried our scooters on August 15, and rode it from Shaniwarwada to University Road, and they were perfect. That gave me more confidence," she reveals.
Heritage city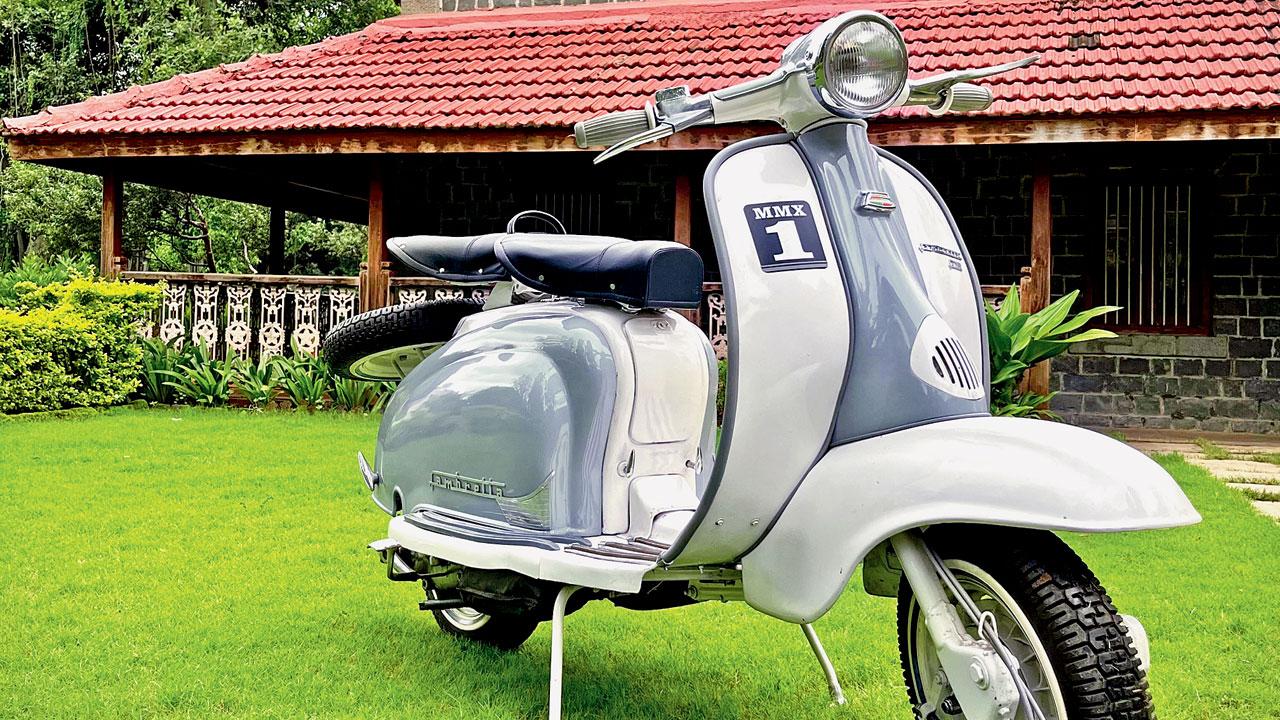 A great example of a 1962-63 Lambretta 150, period-perfect in every way
While there are already over 25 entries, registrations for vintage scooter owners are still open. The rally will see 30 vintage scooters commence their ride from Victory Theatre on East Street, whose history dates back to 1938, and go past other historically significant sites such as the Lal Deval, a synagogue sanctioned by Sir David Sassoon in 1864, the GPO built in 1850, Sadhu Vasvani Chowk, Sir Manekshaw Circle that commemorates the vital role played by Field Marshal Sam Manekshaw in the 1971 War, War Memorial, Empress Garden established in 1838 and the Neo-Gothic spectacle, St Patrick's Church that was built in 1850. "These are Pune's landmarks. As a child, I remember sitting pillion with my father on a scooter and being awed by the Lal Deval and the GPO. We want to create awareness and preserve our heritage. It's why we felt it ideal to plan a vintage scooter rally around these landmarks," she signs off.
On: Sunday, September 24 
Time: 8 am at 2429, East Street, opposite Kayani Bakery, Hulshur, Camp, Pune.
Call: 7719999914
Two-wheeler glory
The couple's vintage two-wheeler collection includes Lambretta 150 (1962), Vespa 150 (1966), Vijai Deluxe 150 (1972), Priya 150 (1979) and a Kinetic Honda 100DX (1990 which they rode across the Sahara Desert in December 1991-January 1992.
"Exciting news! Mid-day is now on WhatsApp Channels

Subscribe today by clicking the link and stay updated with the latest news!"
Click here!