If you enjoy learning new forms of art, sign up for this session on traditional textile printing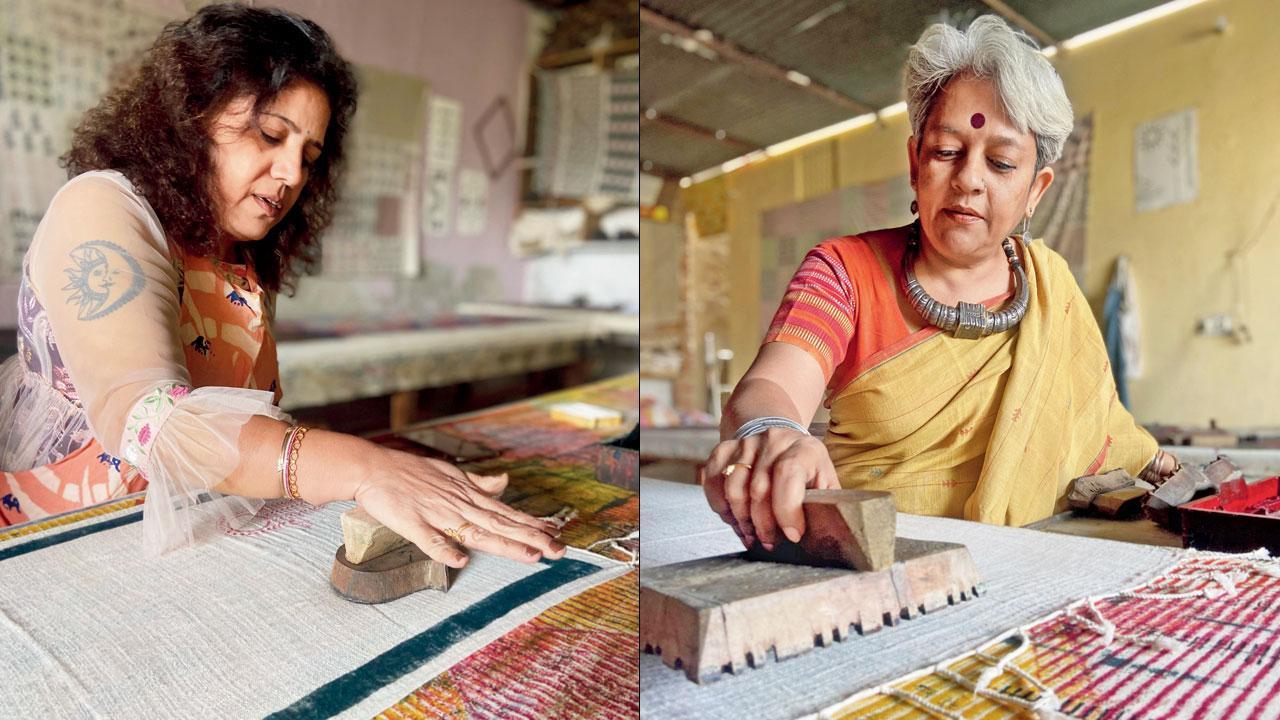 A participant at a previous workshop (right) Deepa Krishnan
A Childhood memory that comes to this writer's mind is playing with stamp tattoos alongside kids in the neighbourhood; this involved dipping those stamps in colours, leaving imprints on each other's hands and arms. Who would have imagined that these games were inspired from block printing, a traditional textile printing technique?
Deepa Krishnan, founder of The Magic Room, a social enterprise committed to supporting Indian arts and crafts, believes it to be a skill that must be revived. "India has a rich legacy of textiles — not just woven, but also printed and dyed textiles, embroidered and hand-painted textiles. Our block printing workshops are a way to revive people's interest in these beautiful traditions," she says. With only six students per batch, Krishnan helms workshops on every alternate Saturday not only in Mumbai, but in Rajasthan and Gujarat as well.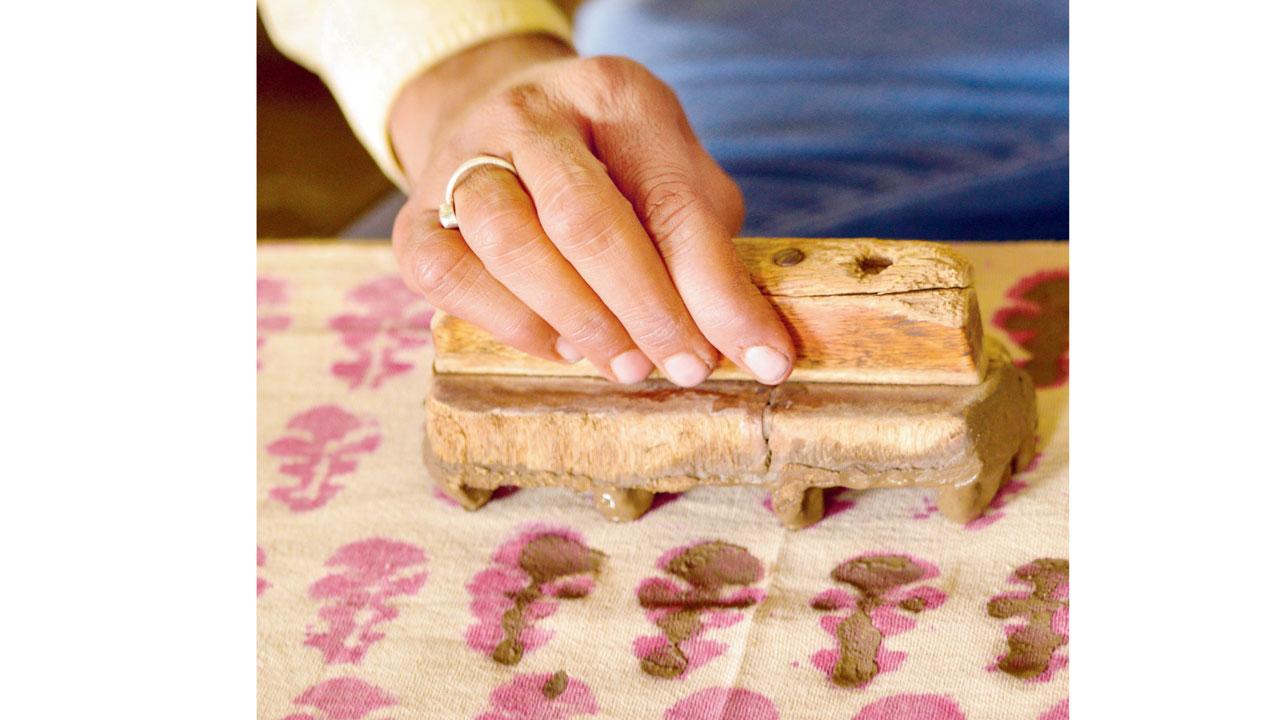 An example of block printing. Representation Pic
She conveys that it breaks her heart to see Indian markets flooded with factory-made synthetic products, "When people actually try block printing, they develop respect for the craft, and are able to better appreciate what our artisans produce." Although it is an art form that requires precision, all that one needs for block printing is some padded covering for the workstation table, wooden blocks, and fabric ink for printing, and of course, imagination and creativity.
Krishnan mentions that the participants of her workshop will return with a newfound appreciation for the art as well as a souvenir to remember the day by. "It's a beautiful and satisfying process to create something handmade. At the workshop, we print tote bags created by our NGO, Abhyudaya's livelihood project, and I am sure each person will enjoy taking home their own personal goodie," she concludes.
On: Today; 2 pm to 5 pm
At: The Magic Room, 331, Champaklal Estate, Sion East. 
Call: 9867707414 
Cost: Rs 3,000