A student exhibition in Vikhroli employs print advertisements to recount the story of steel in an independent India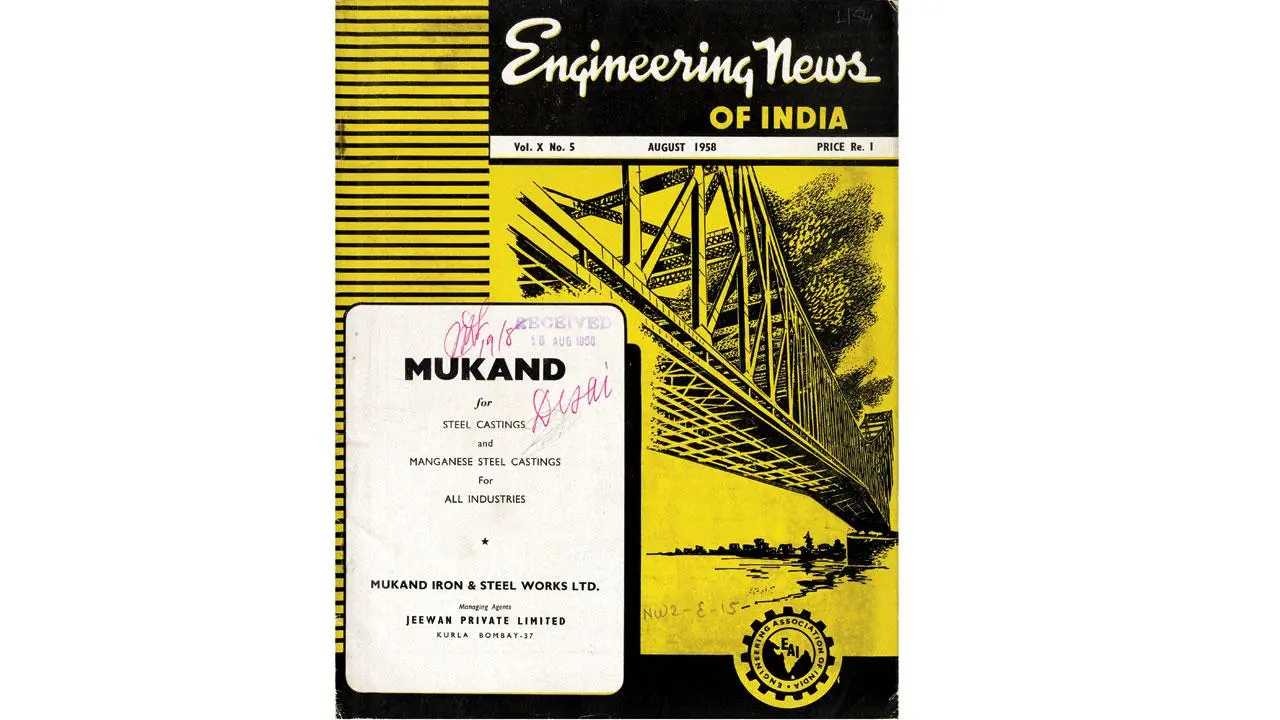 An ad featuring the Howrah Bridge
If we were to think of childhood and safety in a unified thought, steel vaults and almirahs would stick out among the many smells and sights. The eidetic images of the metal are oddly pleasant. This writer ponders their collective sway as beyond the limits of the household; steel defined a class of people, an aspiration for secure nuclear families. But the alloy follows a journey interwoven with the history of a free nation. 
A group of students — pursuing a certificate course in archive management — were piqued to look closer into the evolution of steel during the 1950s and '60s. The course offered by Godrej Archives, in association with Ramnarain Ruia Autonomous College, Matunga, prompted these young researchers to scan old magazines that feature ads on steel products and machinery. The alloy has slowly and surely transitioned, and its growth comes alive in a display called Steel Saga at the Godrej and Boyce campus in Vikhroli.
ADVERTISEMENT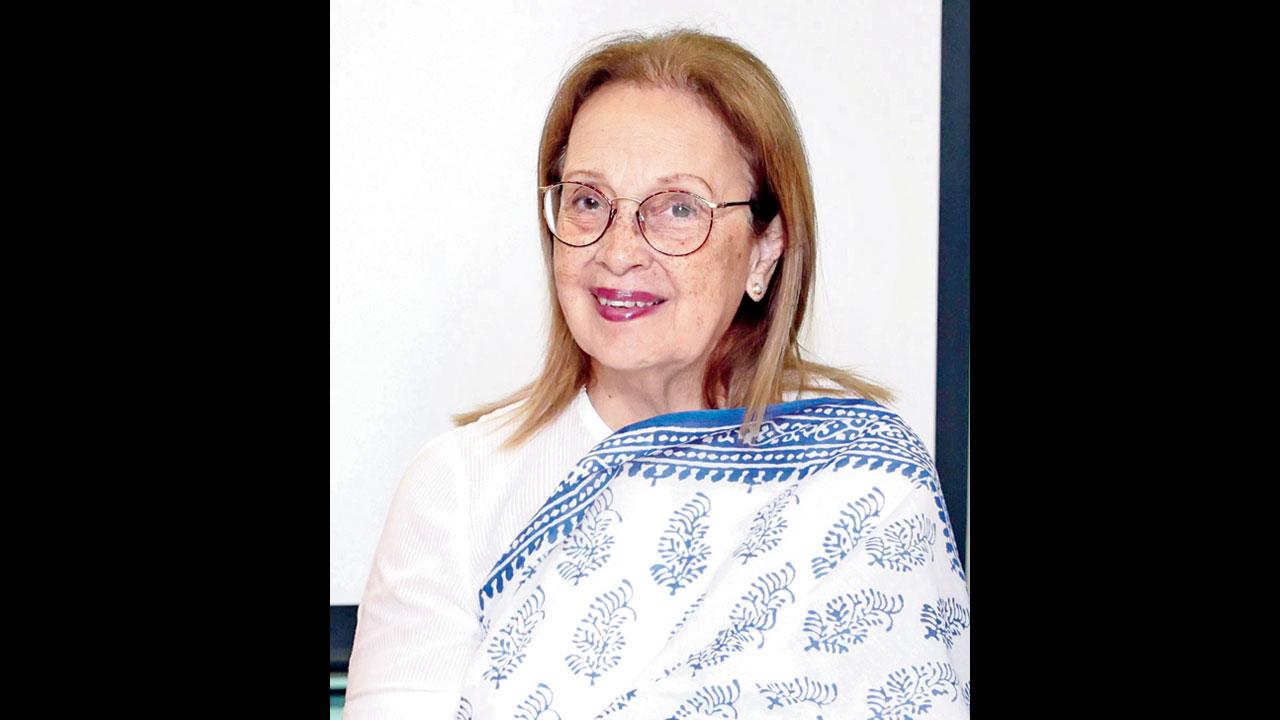 Dr Pheroza Godrej
Going back in time through print ads can highlight compelling facts. Urvee Patil, third year, Bachelor of Arts (TYBA), Ruia College, shares, "While skimming through the magazines, we found out that Usha and Orient fans ran ads frequently." A podcast about advertising in Godrej supplements the display. Patil, who was part of the podcast team, recalls her interview with IP Singh, the then head of marketing. 
"He revealed curious details including the fact that 1986 television series, Buniyaad was sponsored by the firm, and how Godrej held typing competitions back in the day to promote their typewriters." Dikshant Pawar, another TYBA student from this group, explained how their research helped them gauge India's focus to achieve self-sufficiency in steel production. "It was a necessity for the country to be able to reap the benefits of industrialisation in agriculture. Steel plants emerged in Bhilai, Rourkela, Durgapur and Bokaro."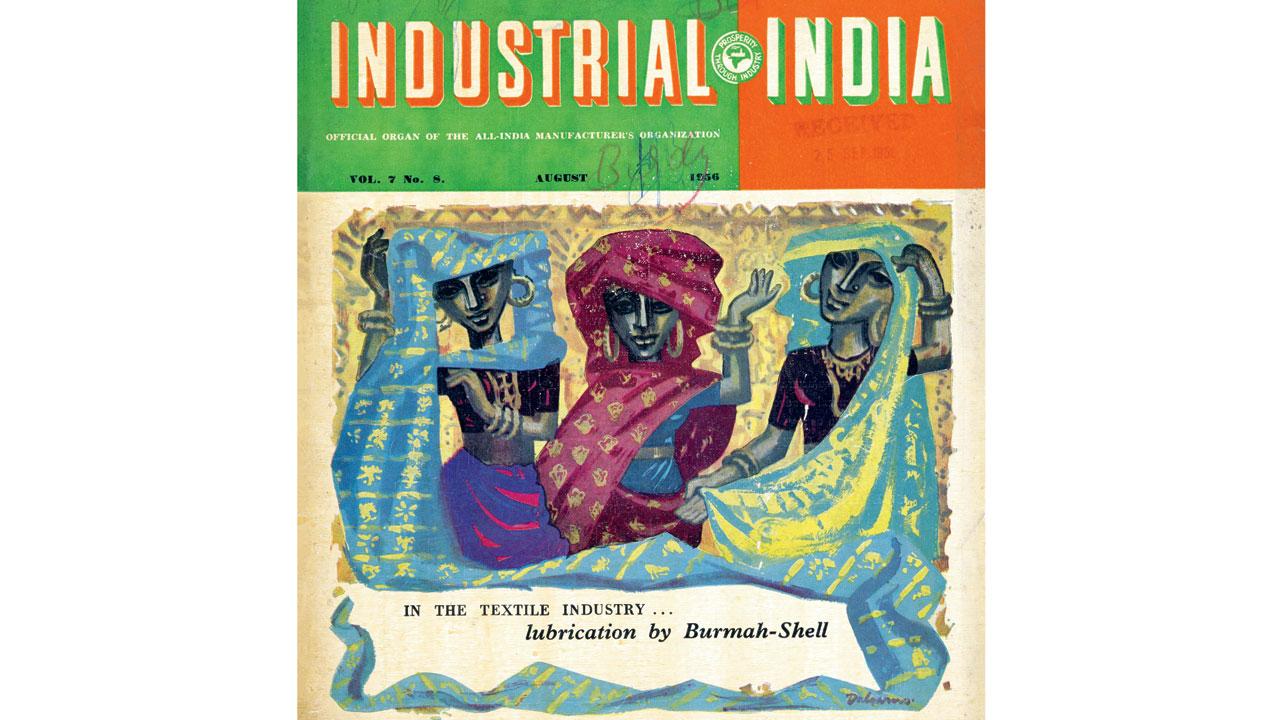 An ad on Burmah-Shell used for textiles. PICS/GODREJ ARCHIVES COLLECTION
The course intends to bridge the gap in archiving corporate knowledge, a practice that faces challenges with new technology and data creation. The students who curated the exhibition were felicitated yesterday. On the occasion, Dr Pheroza Godrej, head, Godrej Archives Council, noted, "It is a skill development programme; the first-of-its-kind in Mumbai, as it will complement career opportunities in diverse fields. We have come a long way with these young adults who will take this message of conservation, archiving and business management, forward." 
Till: April 7; 10 am to 5 pm 
At: Hubble, Plant 13 A, Godrej & Boyce Mfg Co Ltd, Vikhroli East. 
Log on to: archives@godrej.com (visitors are required to write to this address before visiting the premises)