A children-led initiative launched to mark Autism Awareness Month, is using storytelling to promote acceptance for neuro-diverse children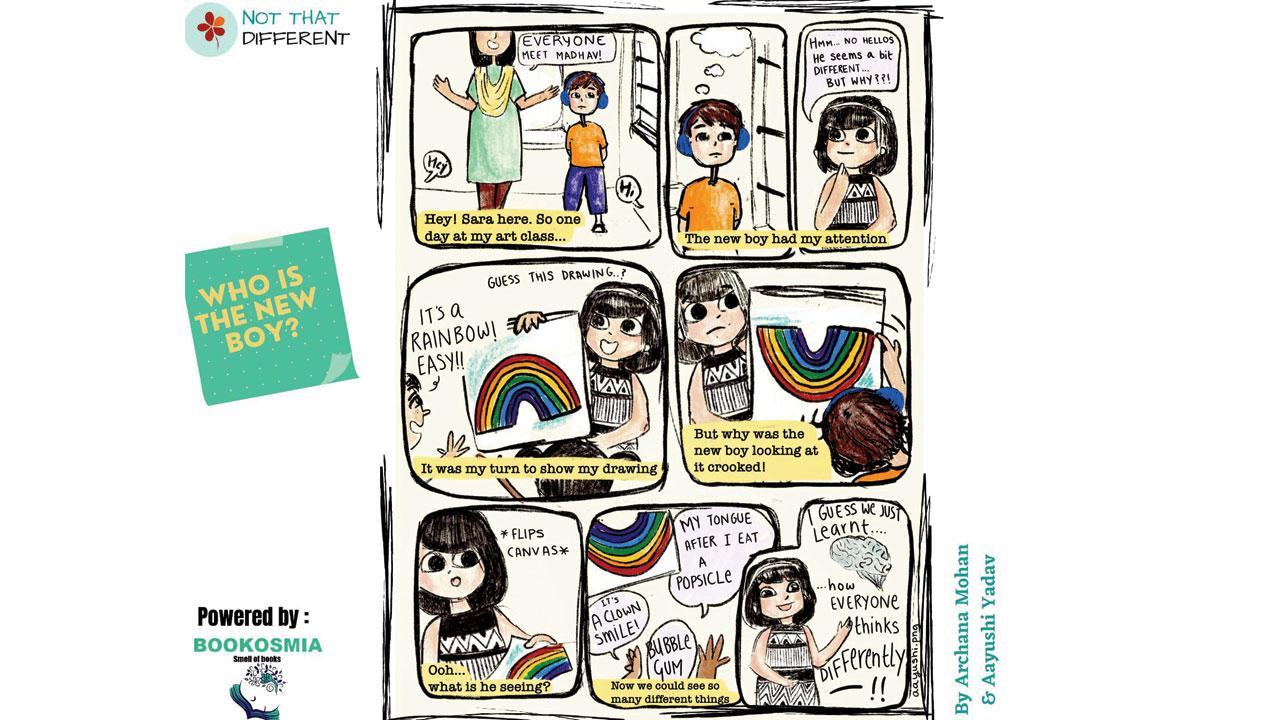 The comic strip introduces young readers to the concept of the autism spectrum, through 12-year-old Sara
Four years ago, Mugdha Kalra, a Chembur-based content creator and screenwriter, published a blog about her experience of raising her neuro-diverse son Madhav. Neurodiversity is an umbrella term that encompasses brain differences such as ADHD and autism as normal, rather than deficits. Madhav, Kalra shares, was diagnosed as being on the autism spectrum. "It showed me the importance of building a community of parents who can support each other," she shares.

Mugdha Kalra and Nidhi Mishra
ADVERTISEMENT
At the same time, Kalra was eager to build bridges for neuro-diverse children to claim space in the wider world. "Creating compassion and empathy happens at the very beginning, when kids ask curious questions. To build a more diverse and accepting world, we must expose neuro-typical children to those on the spectrum and give them the necessary tools to offer support," she adds.
Kalra reached out to Nidhi Mishra, founder of Bookosmia (smell of books), a children-led creative platform. Mishra was eager to add a new dimension to her platform, which publishes content from kids across 105 regions. Not That Different is the outcome of this collaboration and was launched in April. It comprises a comic strip, in which Bookosmia's 12-year-old persona Sara introduces her readers to her new friend, Madhav, a child on the autism spectrum. Through Sara's journey of meeting and accepting someone a little different, one can understand what being neuro-diverse entails. 
There are also social stories, which depict social settings and prepare kids about what to expect if they are in these situations. Here, Mishra emphasises that the creators took pains to recreate Indian scenarios, as most of the content available online is targeted at Western readers. Finally, the initiative shares expert tips and experiences from parents with autistic children, to benefit the community at large.
Log on to: bookosmia.com