Dopamine dressing is taking over the fashion world and the red carpet. Experts decode how to ace this trend, which makes you look and feel good
Malaika Arora's sparkly green set and Janhvi Kapoor's (left) bright pink pants highlight the trend. Pic Courtesy/Getty Images
If your mood has ever done a 180-degree flip right after dressing up to step out, the outfit itself could be the reason. It's not a secret that what we wear influences our attitude; clothing can make us feel a little more confident, secure and maybe even cool. Dopamine dressing is a fashion trend that highlights this perspective and encourages bright and loud colours, fabrics and textures for that instant pick-me-up.
Mausam Nagda, a counselling psychologist and an expressive art therapist, shares, "Colour is a powerful communication tool and can be used to signal action and influence mood. Some of the effects of colours appear across cultures. Warm colours like red, yellow and orange evoke higher arousal emotions such as love, passion, happiness, and anger. Cool colours like blue, green, and purple are linked to calmness, sadness and indifference. Colours can trigger these arousal states and emotions."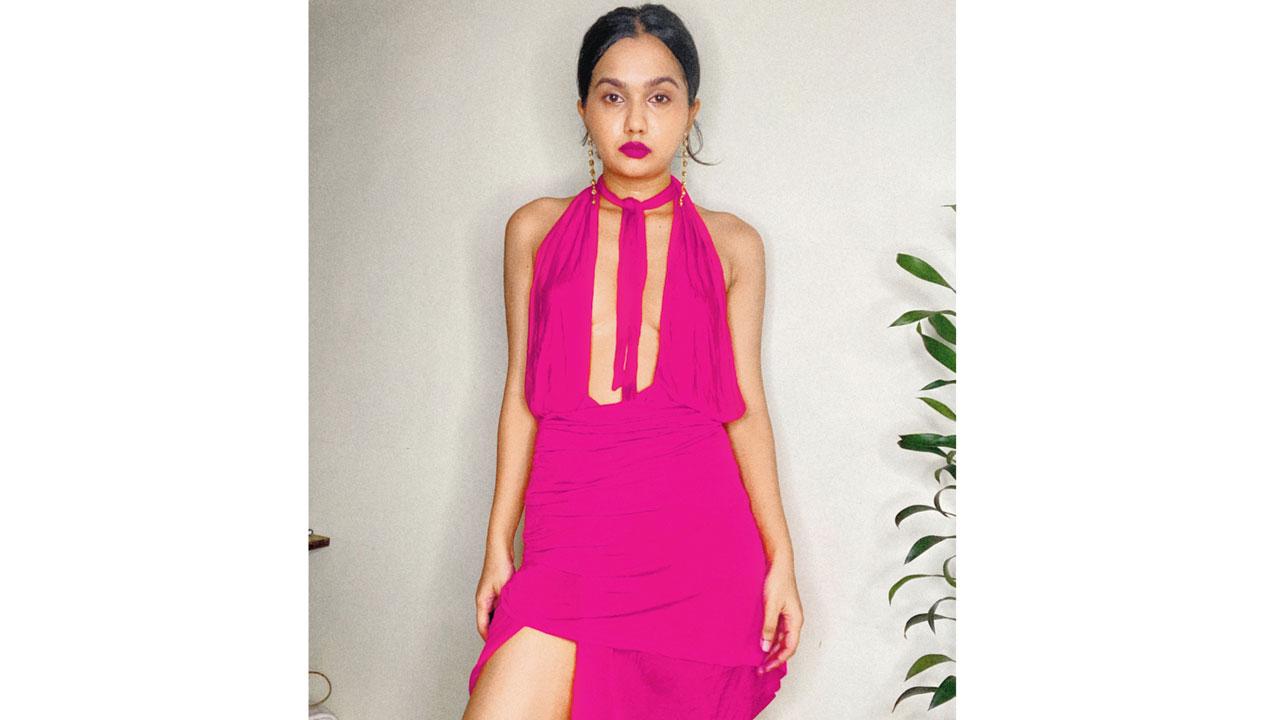 Rachel D'cruz in a bright pink outfit and bold pink lips
Remember Malaika Arora's sparkly green co-ord set at Karan Johar's birthday bash, or Anne Hathaway's hot pink dress at Valentino Haute Couture Fall show? Dopamine dressing has taken off with celebrities who are embracing the mood-upper trend. So, how do you get onto this bandwagon? And if bright colours aren't your style, how can you get your dose of dopamine? Nagda, founder of @thewellbeing_circle, notes that while what we wear can affect our mood, subjectivity and cultural relativity impacts our beliefs about what we wear. And so, fashion stylist Rachel D'cruz (@thateclecticone) urges you to pick a colour or fabric you like and which makes you feel good. Here are her tips to stay fashionably happy: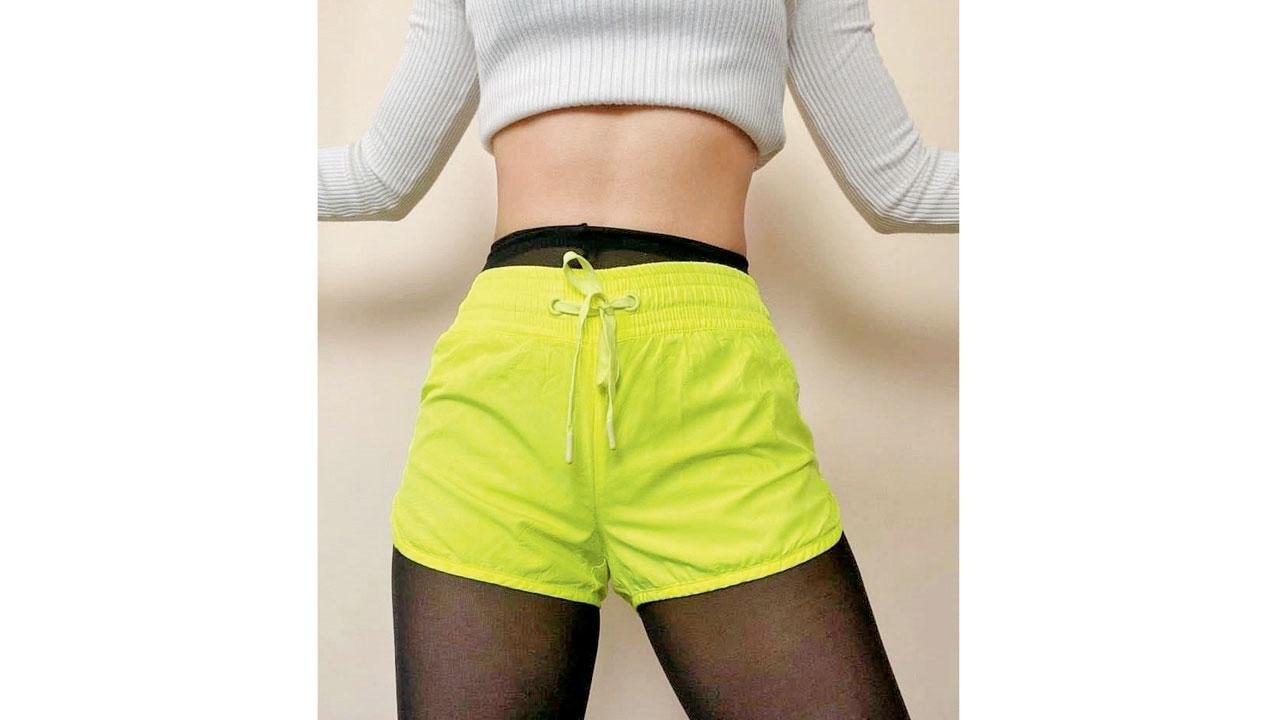 Layer up to structure and outline the body's silhouette
Start small: If you're not comfortable going all out with, start with just a little pop of colour in your apparel. D'cruz suggests adding a colourful pair of socks, a statement belt, or some accessories. This way, you can try a bright colour in a controlled amount.
Reanalyse your wardrobe: A new trend doesn't mean new clothes. Open up your wardrobe and look for clothes you have forgotten about, mix and match for new and bolder combinations, and raid your parents' and friends' closets, too. Hand-me-downs are also great ways to try out new styles.
Explore your favourite colour: Pick the colours that you love, and explore their shades. Go with a brighter shade or pair two bright colours together. Wear the look when working from home or buying groceries and see how it makes you feel.
Play with textures, patterns and fabrics: Shimmery material, silk and even velvet can make you feel comfortable and look luxurious. Mix something basic and minimalist with a bold and bright statement piece. Or take one multi-coloured item and match your make-up, jewellery and shoes to different colours on that apparel.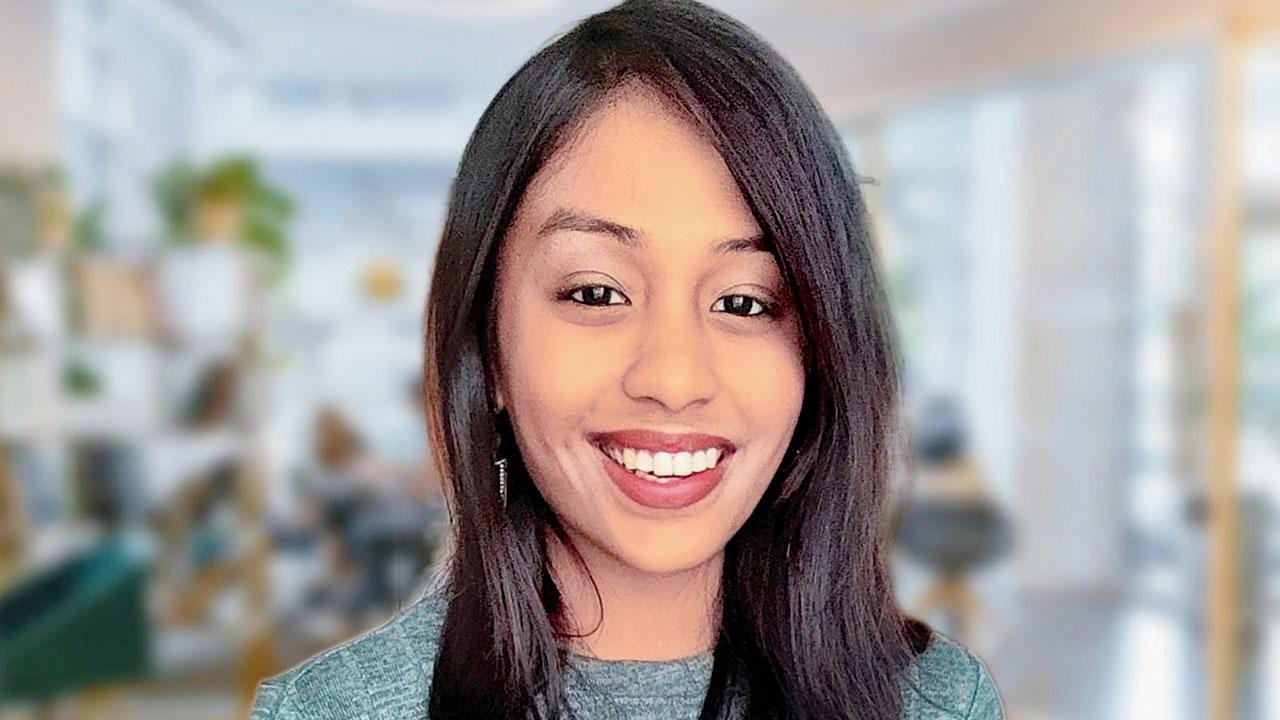 Mausam Nagda
Dress for the mood: Don't dress for the occasion; dress to boost your mood. Monday at the office? Wear a bright colour. Running errands? Strap on neon or bold coloured accessories that make you feel confident.
Colour-up: Play around with your make-up. Bright lipstick and colourful eyeshadow are great to start with. Ditch black eyeliner and try white, blue or green liquid liners.
Keep layering: Add a sharp silhouette to your outfit by structuring the look with layers. Try a corset over a bright-hued oversized shirt, a belt on a flowy dress, or a jacket with shoulder pads on a crop top.
Be mindful: Take notes on which outfit made you feel good. Style more combinations around that item or style.
Functional fashion
Navigating the city and commuting to work requires fashion that's comfortable and functional. D'cruz suggests:
>> Cover your hair with a bright silk scarf to protect it from pollution and dirt. Once you reach the office, use it to tie your hair into a ponytail.
>> The monsoons are a great time to start with colours that are not too bright because everything stands out against the dull grey of the season. Have you seen more younger people suffering from heart attacks?