A day after World Calligraphy Day, an expert shares a beginner's guide to getting started with the art form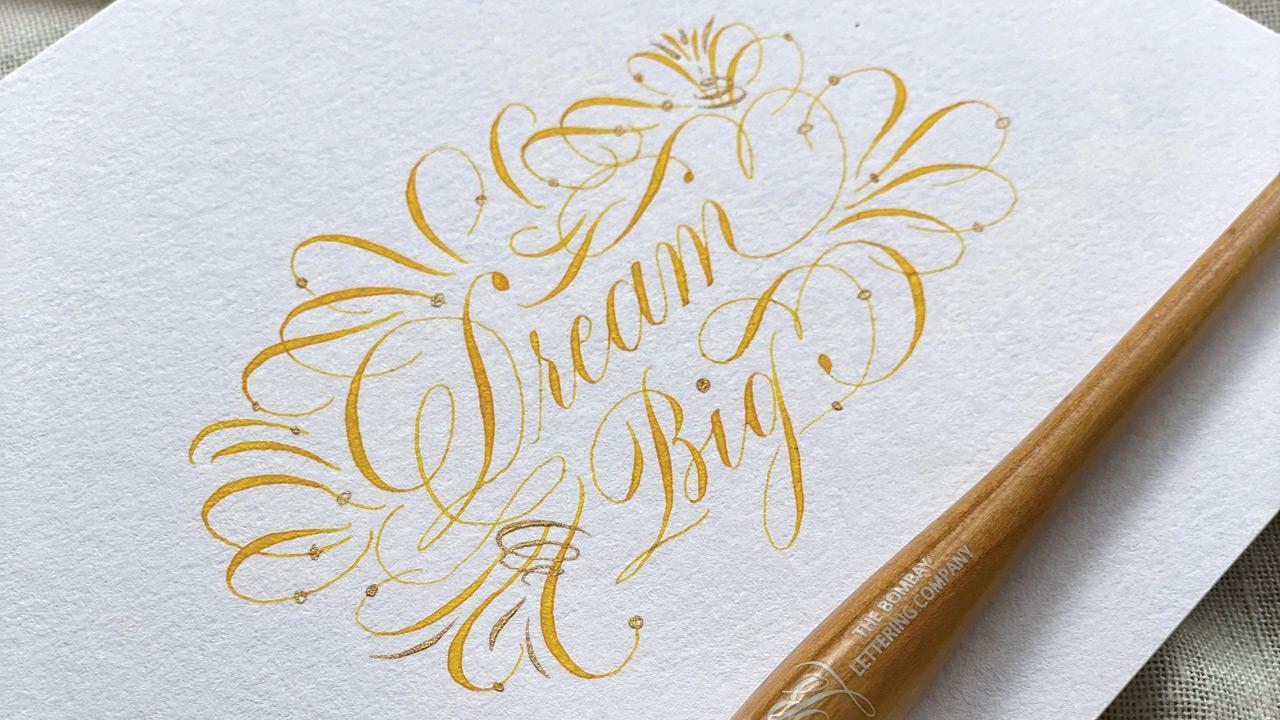 Copperplate calligraphy by Chatlani
For calligrapher and lettering artist Sanjana Chatlani, founder, The Bombay Lettering Company, calligraphy is a meditative art form. "It requires patience, passion and practice. A single script can take years to master," explains Chatlani, whose first brush with the art form happened while working at a French wine and spirits company. "I came across an elderly calligrapher who would write on all our gift cards," says the artist who then honed her skill under master calligraphers across the world.
With artists observing World Calligraphy Day yesterday, Chatlani takes us back to the origins of the art form. The roots of calligraphy date back to 600 BC in Rome, she shares. "It started with the Roman letters. From the Roman capital letters, a script called foundational hand emerged. Chronologically, then, there was uncial. These were mostly used by religious practitioners to pen scriptures," she reveals. 
ADVERTISEMENT

Sanjana Chatlani
By the Middle Ages, people started using narrower scripts such as gothic to fit more text on one page. "Calligraphy flourished during the Renaissance. It was also when copperplate calligraphy — a style introduced in England that has found immense popularity across the globe — came into existence. Because there was an economic boom, more scribes were required. Being a scribe became a prestigious occupation," informs Chatlani, who specialises in copperplate calligraphy.
Since the world shifted online last year, the art form has gained a lot of traction, Chatlani notes. For those keen to learn calligraphy, here are a few tips:
>> Start with the basics: learning the Roman capital letters.
>> If you're not ready to commit, check out brush calligraphy. It involves trying to achieve the strokes of copperplate calligraphy, but with a brush pen, instead of a nib.  >> Read up on different styles; see which speaks to you, and then go for it. Focus on one style at a time.
>> The best way to learn is to train under a master calligrapher. In the digital space, there are a lot of experts doing online classes, with some like Chatlani delivering a whole kit of essentials to get started.
>> Calligraphy requires patience and mindfulness.
>> Invest in good quality tools. It can be expensive, but tools can go a long way in affecting your experience.
Help at hand
>>IAMPETH at iampeth.com/home
>>Calligrafile at calligrafile.com
>>For brush calligraphy, The Happy Ever Crafter on YouTube
>>@bombaylettering on Instagram for tips, blogs and workshops
"Exciting news! Mid-day is now on WhatsApp Channels

Subscribe today by clicking the link and stay updated with the latest news!"
Click here!