An online exhibition by Bengaluru's Museum of Art & Photography is sparking a conversation on the historical and cultural significance of kantha quilting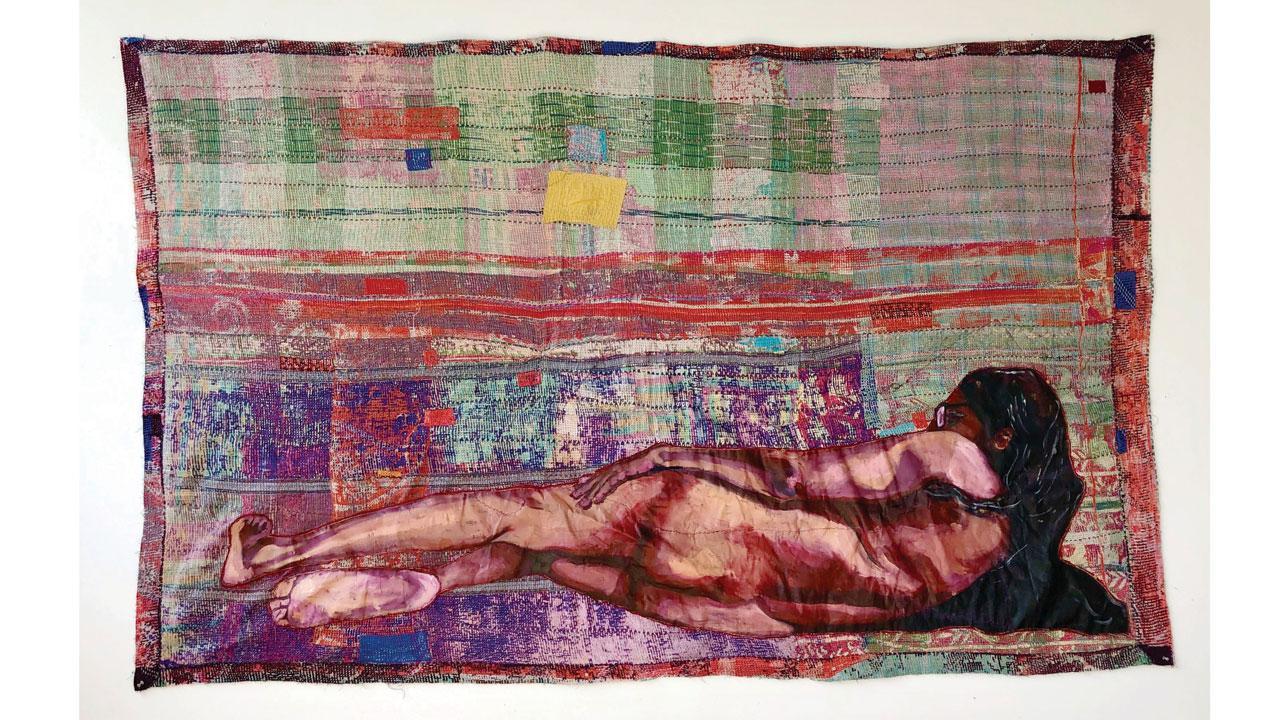 Front Image of Kantha quilt titled (The Turn), Bhasha Chakrabarti, 2020, oil on used saree, used cloth and thread. Pic courtesy/The artist
For what seems like just another pretty piece of fabric that can comfort you on chilly days or adorn the walls of your home, a quilt speaks a thousand words. It's what Painted Stitches, Woven Stories, a new online exhibition by Bengaluru-based Museum of Art and Photography (MAP) hopes to convey, journeying through kantha quilting practices in India.

A kantha by the maker 'kalachand' depicting scenes of daily life made in the 1980s under the guidance of Meera Mukherjee. Pic courtesy/Museum of Art and Photography, Bengaluru
ADVERTISEMENT
The virtual showcase co-curated by Arnika Ahldag and Vaishnavi Kambadur from the museum's curatorial team has been in the works for the past five months, although. "We wanted to do something around textiles as a way of telling stories. While Arnika comes from a background of modern and contemporary art, I have delved into art, textile and fashion history. So, we decided to shed light on women makers through cloth," Kambadur shares.
The other idea was also to connect MAP's permanent collection with contemporary artists today; the exhibition features contemporary artist Bhasha Chakrabarti's work, which took three years to make. The making of kanthas or "rags" in Bengali, is rooted in recycling and togetherness. In the 19th century, women sat together embroidering them, using old cloth and creating a variety of motifs like birds or winnows — each telling their own story.

Vaishnavi Kambadur
The narration through the exhibition reflects a degree of speculation, and Kambadur explains why: "What's missing from popular discourse is the knowledge of who the makers of the kanthas are. We can look at the inscriptions on them and see a name like 'kalachand' on it but we don't know if that's the name of the woman who made it. These textile forms are not given enough importance in terms of artistic practice; they are either considered too domestic or too casual," she says. The co-curator asserts that the intention was also to instill a habit in those who view the exhibition to become aware of this fact whenever they purchase a textile.
While the exhibition comprises 13 slides, there's a magnifying tool available that allows the viewer to zoom into details of particular kantha. It lets people read a kantha, introducing them to different interpretations since there is no one way of reading it. This makes for a valuable experience at a time when it may not be feasible to view exhibits at art spaces in person. In addition, each slide is also made accessible to the hearing- and visually-impaired with ISL interpretation on video and a written script below it.

Arnika Ahldag
The show is the first of four textile-related iterations that will be presented by MAP over two years. The future exhibitions will look at trade and colonialism, among other themes. As Kambadur says, "One of the major takeaways from this show is labour. People can also make a connection with quilting and embroidery traditions in their own lives."
Log on to: map-india.org (registration is mandatory)
"Exciting news! Mid-day is now on WhatsApp Channels

Subscribe today by clicking the link and stay updated with the latest news!"
Click here!