As India's history continues to be discussed and debated across platforms, a podcast on Mahatma Gandhi's final years draws parallels to the current state of affairs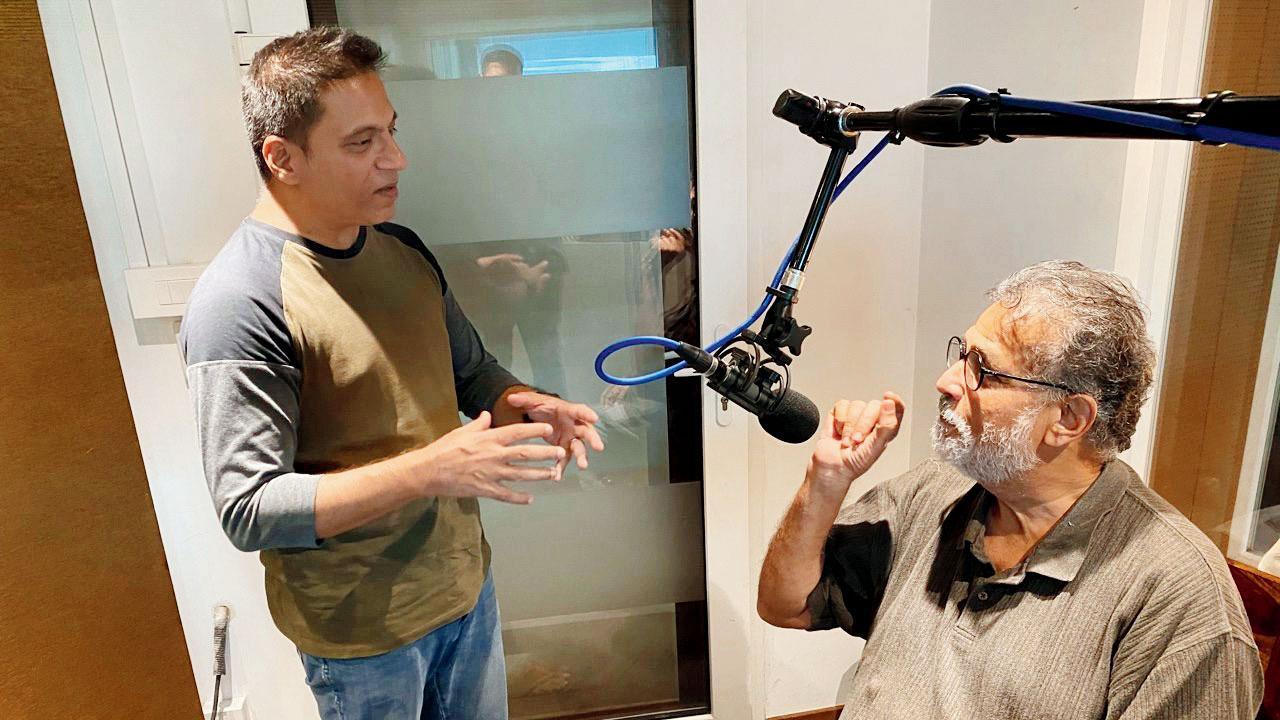 Ashraf Engineer with Tushar Gandhi
What about the Mahatma's life has never been discussed, we ask? "His life is an ocean and no matter how many times you dip into it, there is always a lot left to be explored," says veteran journalist and brand communication strategist, Ashraf Engineer while exclusively speaking to us about a new podcast series.
On the Mahatma's death anniversary today, Engineer's news commentary podcast, All Indians Matter is launching a six-part, in-depth limited series, Gandhi–The Final Years in conversation with peace activist Tushar Gandhi, great-grandson of the Mahatma. Based on Tushar's book, Let's Kill Gandhi and on the chronicles of Gandhiji's personal secretary Pyarelal Nayyar's series Mahatma Gandhi: The Last Phase, the series narrates the most dramatic of his extraordinary journey and also the most significant for a nation about to be born. "They marked his greatest triumphs but also his greatest tragedies. His end was India's beginning and that's why these years are so important," explains Engineer.
Interestingly, the first episode starts with the Quit India Movement of 1942, where Tushar uses cricket analogies to explain Gandhi's relationship with the British at the time. Everything  from the smallest meeting to Gandhi's imprisonment and beyond, is discussed in such detail that one is intrigued to read up more on Bapu — delightedly, like in the case of Munna's character in Munnabhai MBBS. Both Engineer (through research) and Tushar have a hefty grip on Gandhi's life as well as current politics and it shows when they highlight how similar the challenges of today — of sectarian division, a crumbling rural economy, inequality, and caste — are to the days leading to India's independence and partition. "There are chilling similarities between the recent events and the last years of Gandhi's life — it is important to draw the parallels and tell that story because a nation that forgets its history is doomed to repeat the same mistakes that were made back then," elaborates Tushar.
This third in the series on the Mahatma, [Murder of the Mahatma (January 2021) and Kastur: In Gandhi's Shadow, His Guiding Light (February 2022)] highlights how perceptive the Mahatma was of the challenges India would face today: communalism, environmental degradation, power concentrated in the hands of a few industrialists and politicians, and the unravelling of the rural economy. Aditya Kuber, co-founder of IdeaBrew Studios, which manages the podcast, says, "Everyone knows about Gandhi in a broad sense but very few know the minute details of his life, his philosophy and the true depth of his work. That's what this series offers, and it continues to be among our most heard podcasts." 
Log on to: www.allindians-matter.in