With many celebrity parents, including Blake Lively and Zayn Malik, opting out from sharing their child's photos on social media, experts weigh in about the pitfalls of early exposure to these platforms
Ryan Reynolds and Blake Lively with their children. Pic/Getty Images; (right) Anushka Sharma and Virat Kohli with Vamika. Pic/Instagram
For parents concerned about the growing presence of children on social media platforms, these statistics from an October 2021 survey can be especially worrying — the survey found that nearly half of parents of children between 10 and 12 years of age, and 32 per cent of parents of children aged seven to nine years, reported their child used social media apps in the first six months of this year.  
And then there are those parents who go the extra mile to keep their children off social media, in the hope of protecting their privacy. Take, for instance, actor Blake Lively who publicly called out paparazzi outlets for not blurring out the face of her three-year-old daughter, or actor Anushka Sharma and cricketer Virat Kohli who have publicly stated their decision to not share photos of their daughter Vamika on social media. Now, take a gander at any social media platforms of your choosing and you'll undoubtedly come across videos of young children (under 10) wearing layers of makeup, dancing to risqué songs, or enacting scripts penned for much older characters. In the quest for social media clout, how far are parents willing to go? And, is this at the cost of their children's physical and mental wellbeing?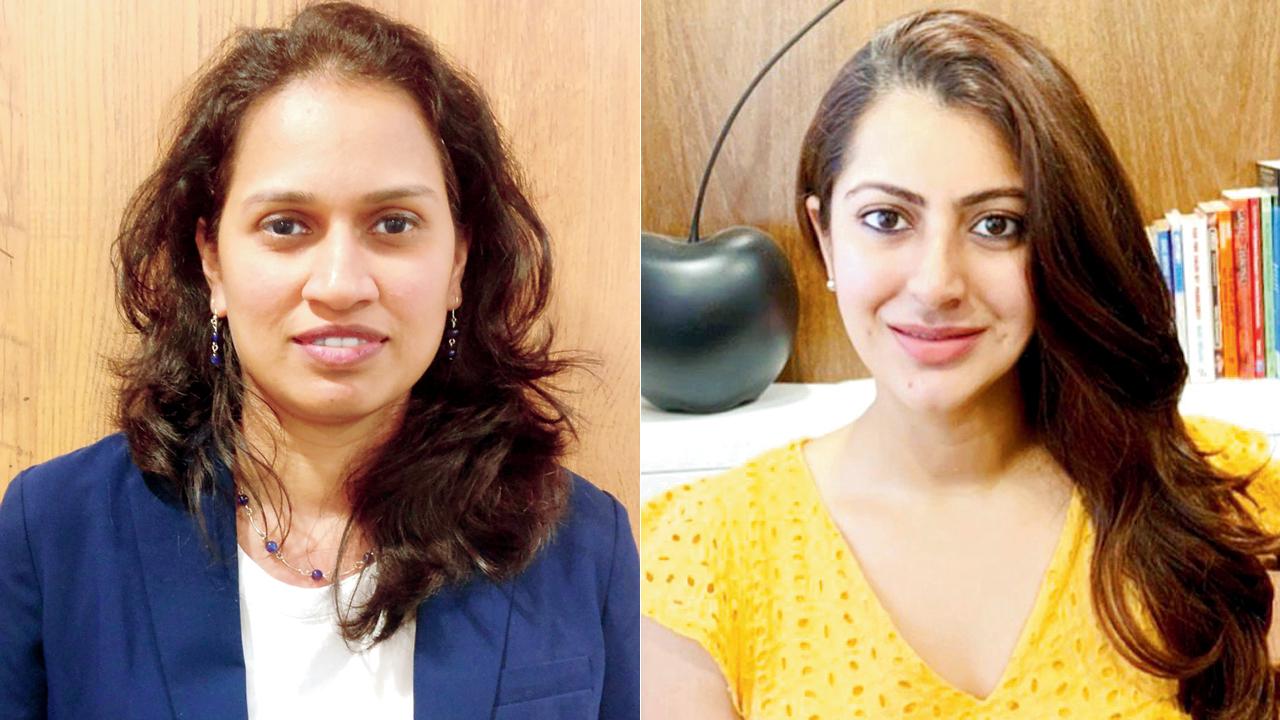 Dr Sapna Bangar and Arti Shroff
Crossing the line 
In today's digital age, it can be difficult for parents to resist the urge to share endearing memories from the child's life or to use social media to promote any talents the child may have. "How much and how early you expose a child to social media can be a very personal choice. That said, it's important for parents to understand the implications of what happens when you do so, and the very real risks involved. The Internet is a permanent record and anything that's shared online cannot be retracted. So, while you may think that a video of them crying or throwing a tantrum is humorous, as they grow up, it can open them up to bullying in their peer group. Further, sharing photos with identifying information such as the child's name and school can compromise the child's physical safety — someone can use that information to approach your child. Scantily clad pictures of your child can be misused by online predators," explains Dr Sapna Bangar, a specialist child and adolescent psychiatrist at MPower.  
Robbing childhoods 
When it comes to children dressing up and acting like adults, she warns that this can be quite detrimental to both the child's mental health as well as their relationship with parents. "Your child may believe that it is normal for them to talk or behave in the exaggerated manner that earns them views on social media. Objectifying and adult-ifying them at such an early age isn't something I'd encourage. Children should be left to be children," she says. Further, many parents push their children to perform beyond their comfort, for the sake of social media likes and views. "At a very early age, children have no concept of consent. They will do as their parents ask, because they look up to and crave the approval of their parents. However, they are conscious about what they are comfortable with and what they aren't. Constantly pushing a child can breed resentment in them and also give them the idea that it's okay for others to not respect their limits and boundaries as well," she adds.   
Love over likes 
Arti Shroff, a psychotherapist and psychologist, says that the child will subconsciously associate his/her self-worth and self-esteem to likes and views on social media. This can leave a lasting impression on their young minds, while receiving inordinate adulation and recognition (when a video goes viral, for instance) can promote narcissistic traits. "With the likes and fame also come the pitfalls of social media, such as trolling and cyber-bullying. Exposing your child to an ecosystem they are ill-prepared for is unfair to the child and could negatively affect self-image," she asserts.
Safety comes first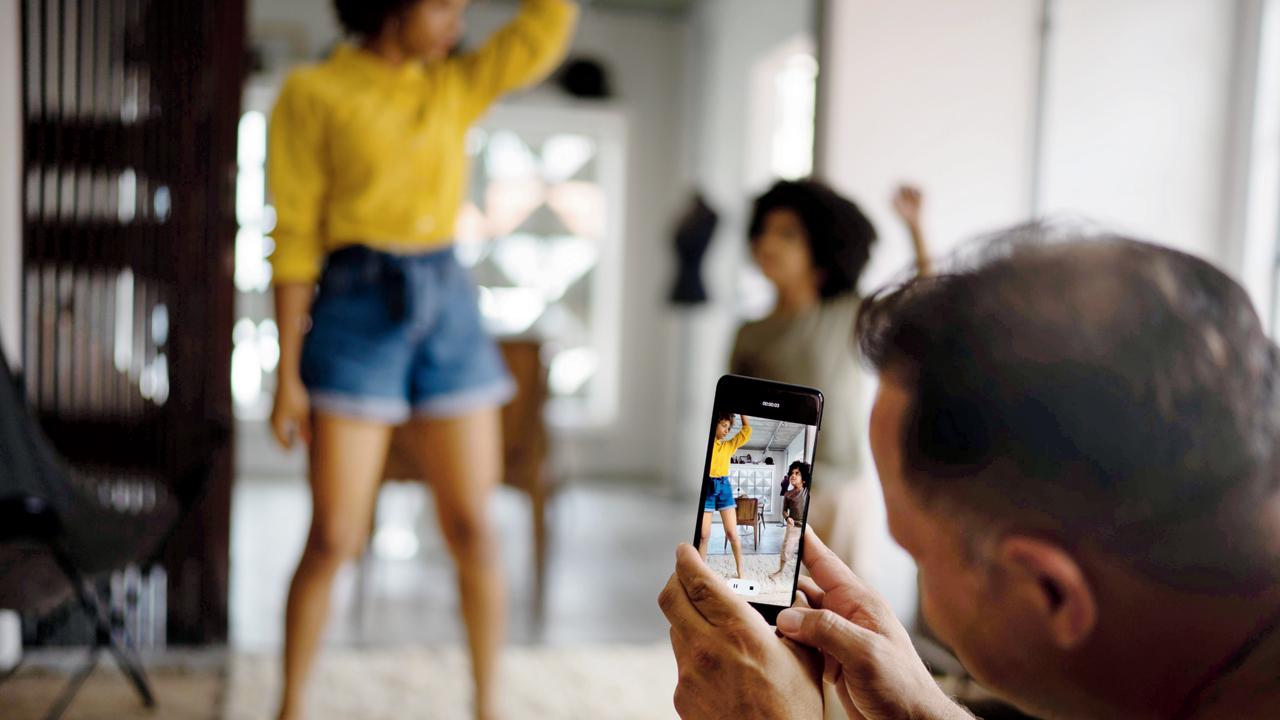 Posting content about children online can affect their self image
There are many ways that content featuring young children can be misused online, cautions Gautam S Mengle, executive editor, CySpy India, a platform that shares news related to cybercrime. "In the case of very young children, their faces can be morphed onto the bodies of terminally ill children to be used for donation-based scams. Online predators are another major cause of concern as there are many ways to download and misuse uploaded pictures and videos. A few days ago, the CBI had raised 23 FIRs against more than 70 people for circulating content related to child sexual abuse. There were WhatsApp groups created for such material to be shared. Child sexual abuse is a very broad term — it doesn't only involve minors engaged in explicit acts but encompasses everything that a paedophile finds arousing," he says.  
Gautam Mengle
To  safeguard children, he recommends the following steps: 
. Use a private account. While public accounts will get more views, your child's safety should come first. If you receive a request from a familiar-sounding name but aren't sure about the account's ownership, don't approve the request without verifying the identity. 
. Don't post videos or photos with identifying information, including parks, schools or other spots that your child visits regularly.
Setting clear boundaries for kids is important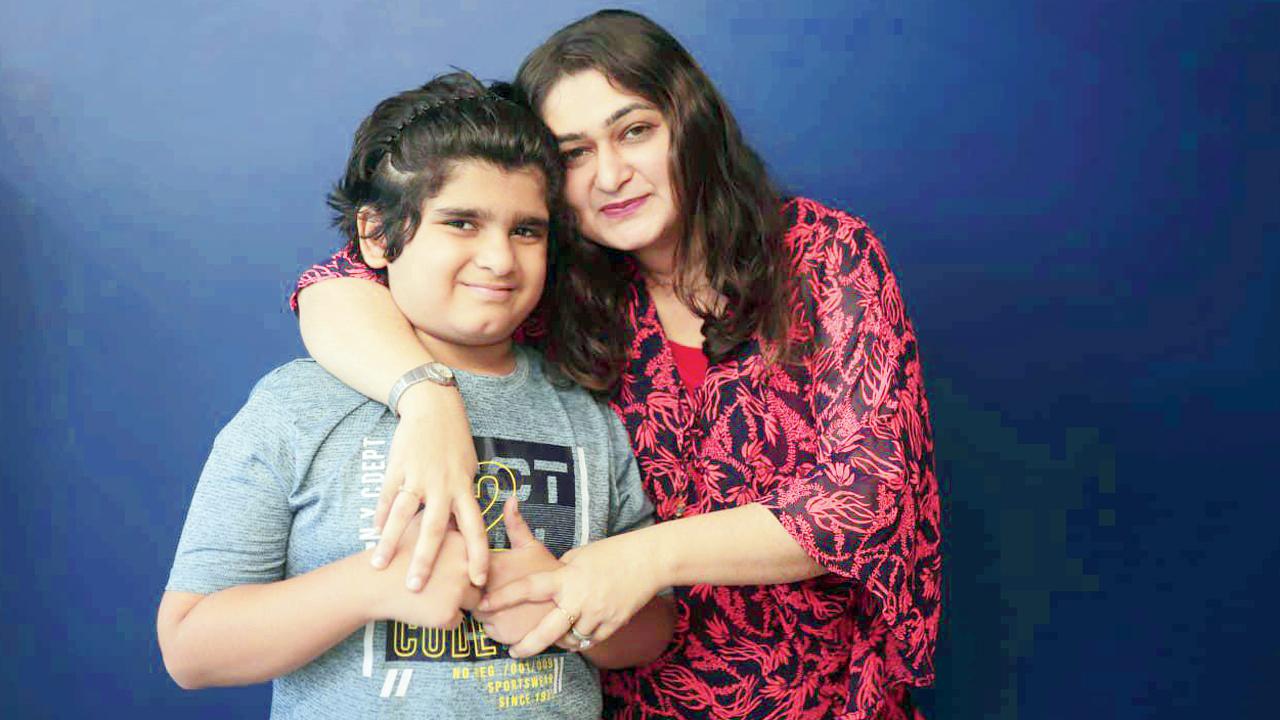 Essa and Ayesha Ladha
I have been a social media influencer for nearly 10 years now. I started when my son Essa was six months old. Having observed me, he developed a keenness and learned the necessary shooting and editing skills. He even posts on his Instagram and YouTube profile and wants to make his career as a gaming YouTuber. He does have access to social media, but with parental controls. For now, he enjoys comedy shows and gaming-related content. Since his interest in self-driven, I let him take the call about his presence on social media — he can do as much or as little as he wants. I'm very mindful that social media doesn't become his entire world, however. As long as he uses social media for education or entertainment, it's fine. I want to protect him from the emotional toll of gaining and losing followers, for instance.  
Ayesha Ladha, a social media influencer