Supplements and teas that promote weight loss have been making the rounds on social media with many influencers swearing by their efficacy. Experts lay bare the facts about how these affect your body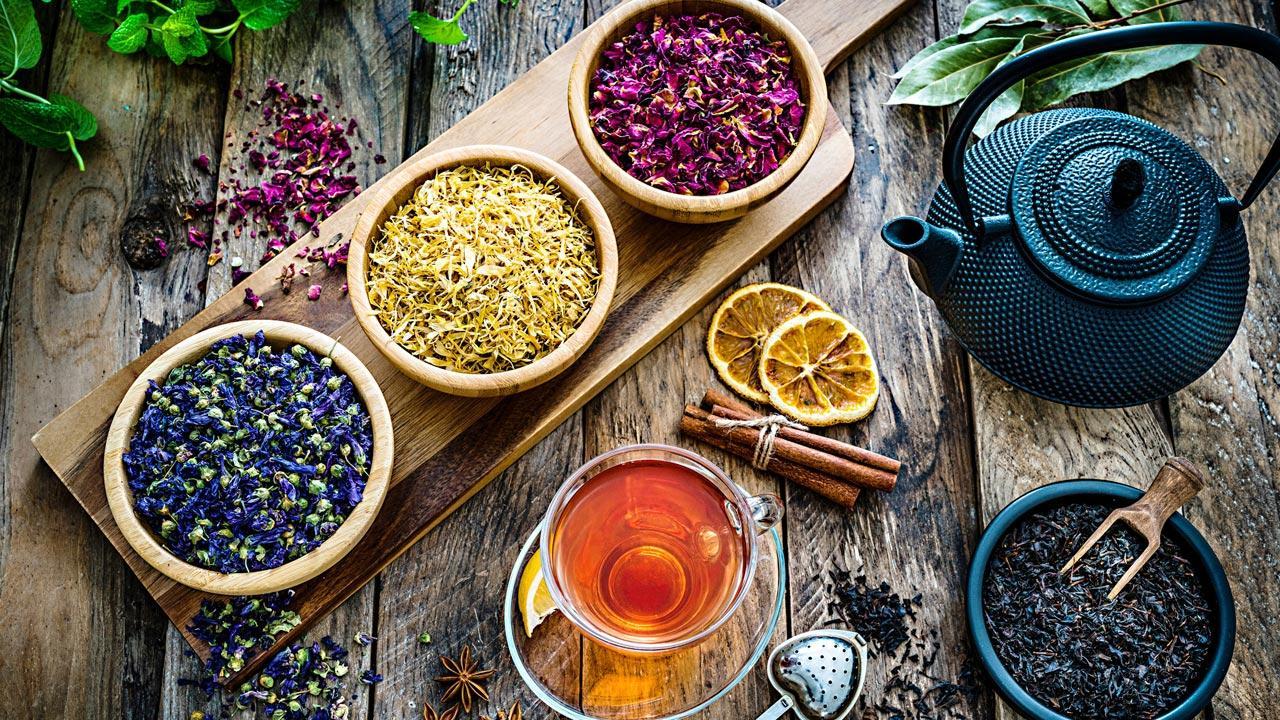 The absence of any regulation or scientific data makes many of these teas potentially harmful
You need to only scroll through your social media feeds for a few minutes to come across them — sponsored posts by influencers promoting herbal supplements or teas that purport to detox your body and, with some luck, even aid in drastic weight loss. Considering the aesthetics-heavy nature of these platforms, such posts can mislead users into believing their outrageous claims. But are these teas really good for your body?  
Tea much of a good thing
"Tea, especially green, chamomile and oolong, have nutritional benefits. Scientific studies suggest that consuming these can help regulate your blood pressure and regulates appetite," explains nutritionist Kajal Bhathena. However, she adds that many diet teas contain laxatives and diuretics, which induce bowel movement. "If you take too many of these teas, you run the risk of dehydration, which puts enormous strain on your internal organs. Consuming laxatives regularly can lead to laxative dependency, where your colon function is compromised with potential damage to your liver. Other side-effects include fatigue, rectal bleeding, dizziness [which is often caused by dehydration], and weakness," she shares.
Even healthy teas are best consumed in moderation, experts say
Not scientific
Bhathena points out that in the absence of any regulatory norms, it's difficult to gauge the exact ingredients of these supplements and their potency. Additionally, there are no comprehensive studies to measure whether they work and how safe they are.  In fact, in 2019, Instagram had banned advertisements for cosmetic surgery and weight-loss tools that were not scientifically proven and promoted unrealistic body standards. The platform shared that such content would be hidden from users under the age of 18 and could be reported by others.
Moderation is key
Even if you do stick to the relatively harmless green or white variants, you may still want to steer clear of the pitfalls of over-consumption. Bhathena cautions that consuming more than two cups a day can hinder iron absorption, upset your body's fluid balance, and cause insomnia or trigger migraine headaches. Teas that are laced with appetite suppressors can hamper the absorption of vital nutrients, causing chronic malnutrition and associated disorders. Sipping on too many cups of herbal tea can interfere with your calcium metabolism. Many of these teas contain large amounts of caffiene, which increases the rate at which your body passes calcium through your urine.
Karishma Chawla and Kajal Bhathena
The healthier way
Instead of diet teas, nutritionist Karishma Chawla recommends green tea with lime. She also suggests consuming chamomile tea; its calming effect helps to lower cortisol levels and also curb hunger pangs. Finally, oolong tea helps with inflammation, she says.