Since April, young artists have picked up their brush to spread awareness about mangroves as part of a citizen-led campaign. Now, a virtual gallery of these artworks showcases diverse aspects of this vital ecosystem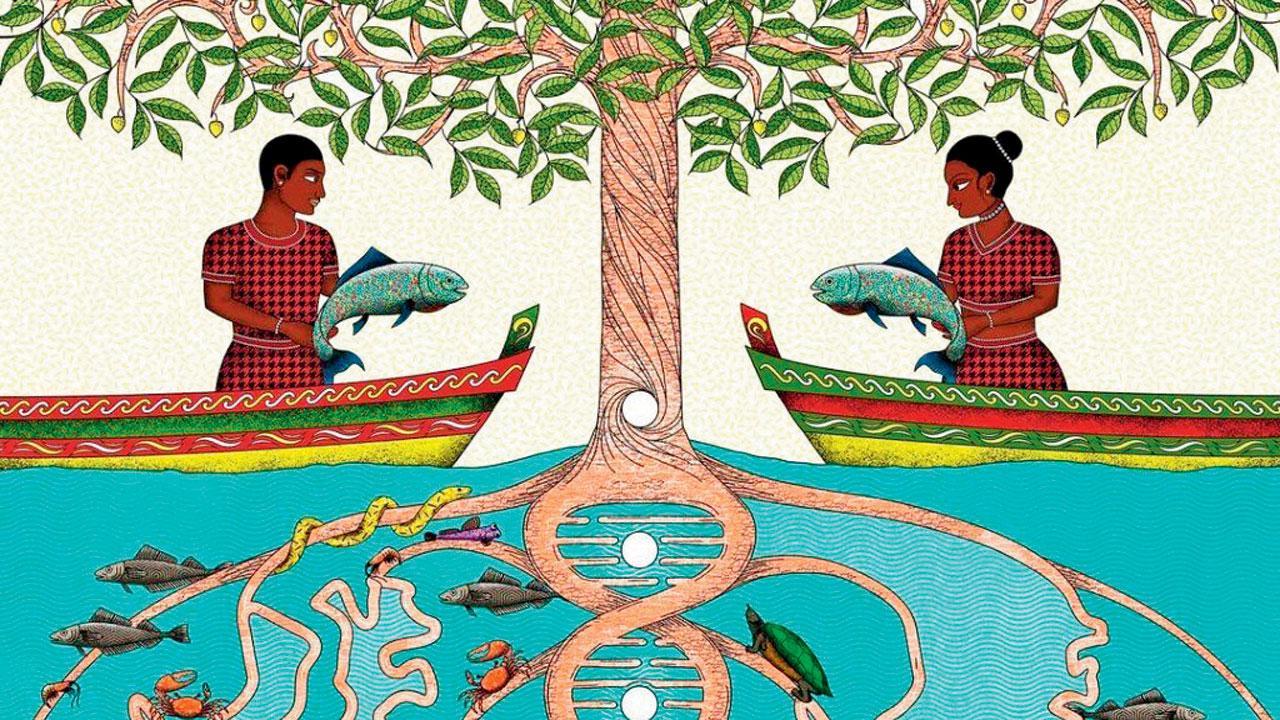 Mumbai's DNA by Gary Curzai depicts the way mangroves house a variety of flora and fauna and how the Kolis live harmoniously with this ecosystem
gWhile conducting their research on the city's rich biodiversity, the community platform Ministry of Mumbai's Magic had realised that there were two aspects to the protection of mangroves. One, countless citizens don't realise the critical value of mangroves and wetlands, which results in garbage-dumping and encroachment, and two, many aren't aware about how to take action, shares campaign lead Arpita Bhagat.

A comic strip by Aditi Mali on the importance of mangroves
Recognising that art has a way of speaking to people, weaving in a sense of belonging and inspiring action, they decided to launch an arts-based campaign on Earth Day (April 22) to help protect mangroves, which not only act as the skin of our coasts, but also house a variety of species and are essential for the survival of several communities.

A crochet work by Rekha Vishwas Lele
Through #MakeArtforMumbaisMangroves, they invited artists to raise awareness about this natural sponge, which is under threat amid rapid urbanisation. Since April, creative lead Suma Balaram shares they've received over 100 entries from across the country, engaging over 2.6 lakh people. Launched last week, a virtual gallery now displays these artworks.