Love coffee? Attend a workshop that will demystify the popular drink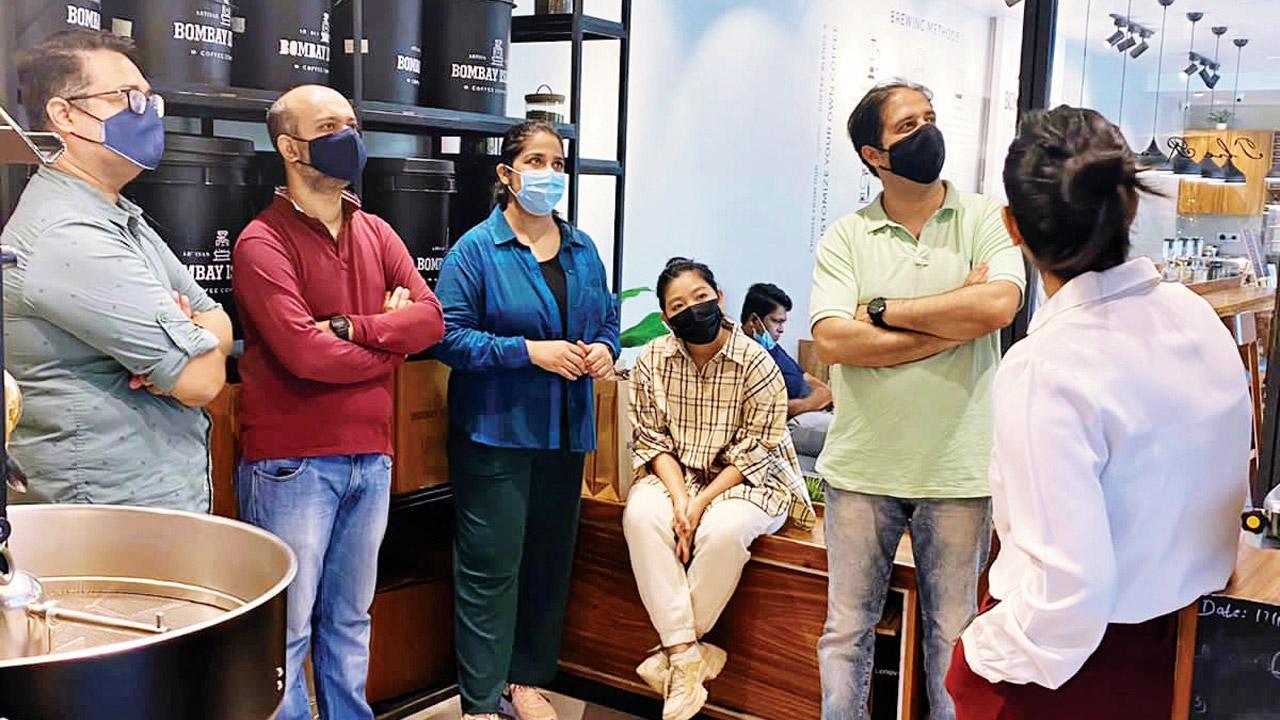 Participants at a previous workshop hosted at the roastery
Most people's idea of a coffee bean is a small, dark brown substance that is odourless. But if you ever drive through a coffee plantation, you'll find an unmatchable aroma that pervades the air, with red berries growing on plants. What's the process, though, of those cherry-like substances being turned into the dark-brown beans that serve as a pick-me-up when brewed? Find out at a workshop this week, being hosted at Bombay Island Coffee Company in Vikhroli.
It's a roastery-cum-cafe that's organising a meet-up for Mumbai's coffee lovers, where they will get insight into the different gadgets and techniques used for roasting, and how different flavour profiles are created. Founder Rupal Jain tells us that they source their beans from Chikmagalur, considered the country's coffee capital. The initial product, she adds, arrives in the form of green beans. "These have no flavour. You can't taste or eat them. You have to roast them to get the flavours out [creating the dark-brown bean we are all familiar with]. That's the most crucial stage, and it's a 15-minute process to get the right balance of sweetness and acidity," Jain shares.
ADVERTISEMENT
She adds that varying the time spent on roasting the beans gives them different flavours such as medium and medium-dark. Those who attend the workshop will also get to taste and differentiate these flavour profiles, making them more educated about the drink. That's the whole idea of the exercise, to make the participants understand how the process is not as 'instant' as some marketing campaigns make it out to be.
On: February 13, 2 pm
At: Bombay Island Coffee Company, Pirojshanagar, Vikhroli
Log on to: insider.in
Cost: Rs 500