Attend an online lecture today by Dr Pushkar Sohoni that will throw light on some interesting histories about colonial market halls, including Mumbai's Crawford Market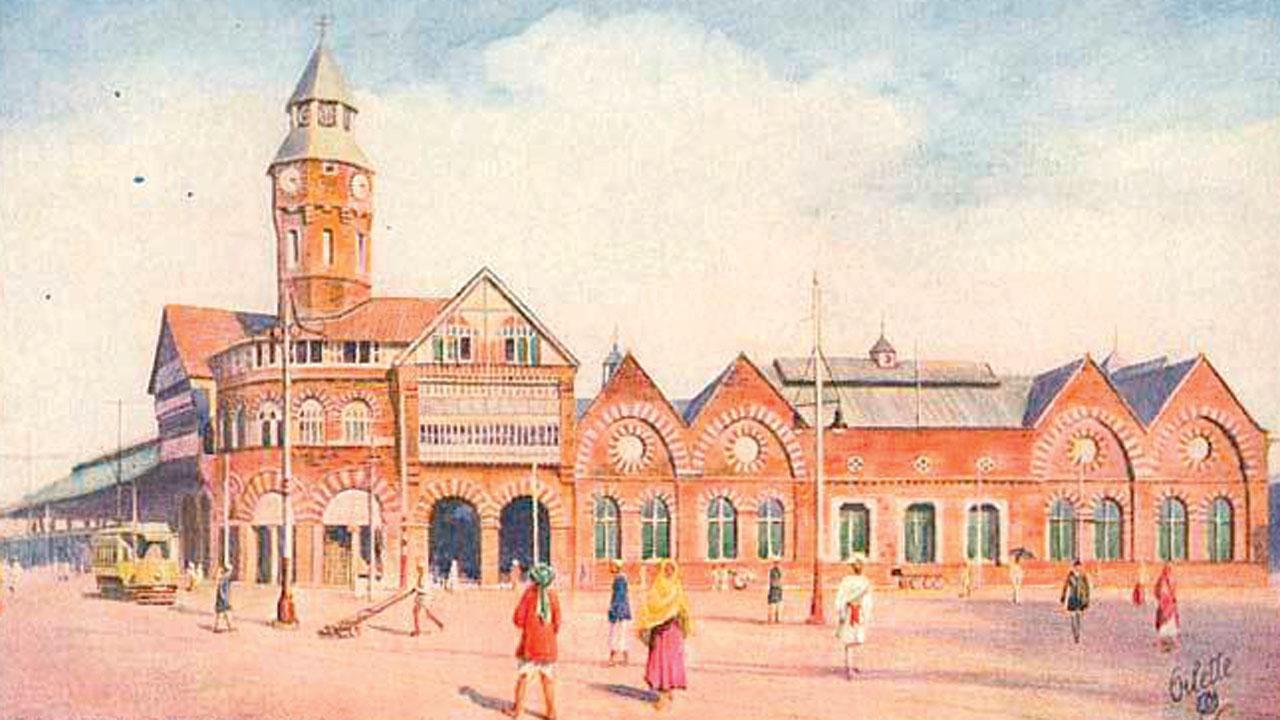 Illustration of Crawford Market in Mumbai on a postcard
Listen to this article
Uncover fascinating facts about Crawford Market with this online lecture today
x
If you've ever looked at Crawford Market as a singular marketplace phenomenon that has served the people of Bombay since the 1800s and continues to do the same for Mumbaikars, here's a chance to look at market halls as an institution. Architect and historian Dr Pushkar Sohoni, who is an associate professor and Chair of Humanities and Social Sciences at the Indian Institute of Science Education and Research (IISER) in Pune, will conduct a talk called Markers of Modernity: Colonial Market Halls, on public market halls built across colonial India from the 1870s to the 1940s in an online lecture hosted by Chhatrapati Shivaji Maharaj Vastu Sangrahalaya and the Museum Society of Mumbai.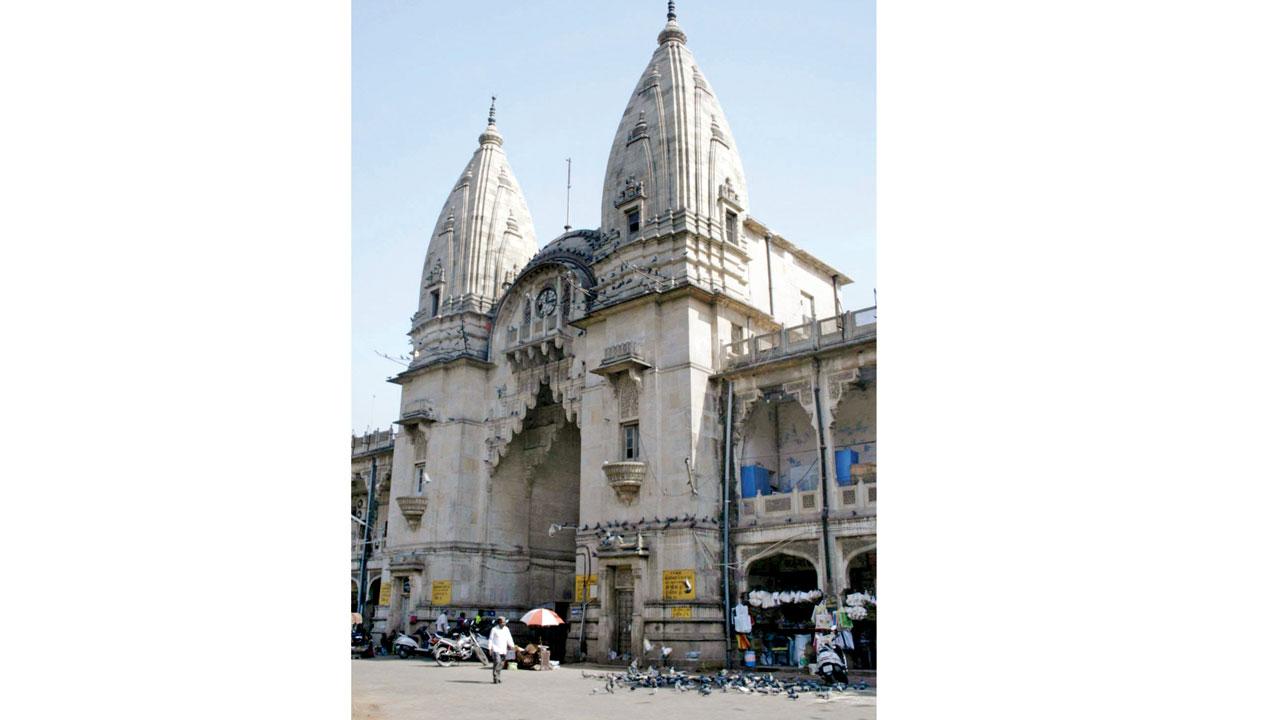 vKhanderao Market, Vadodara. Pics Courtesy/Dr Pushkar Sohoni
ADVERTISEMENT
Dr Sohoni will take attendees through the history of market halls including Mumbai's Crawford Market — one of the oldest market halls, Kolkata's New Market, Madras' Moore Market, Bengaluru's Russell Market, Karachi's Empress Market as well as others in the erstwhile Presidency cities as well as speak about those built in princely states, for instance, Hyderabad's Moazzam Jahi that was built around 1935. He explains, "We think of market halls as being solely utilitarian but there's a social and political history to it that broadens our understanding of why these municipal buildings become important." 
The stage is set
"There are many seemingly disconnected factors that converge to create a situation for the emergence of this institution of modernity," Dr Sohoni shares. This includes the arrival of the railways that facilitated the movement of construction materials and other goods, the Indian Mutiny of 1857, and germ theory, among other factors.
He explains that after the rebellion, the British had to bring in a large number of European soldiers to maintain their hold. This set the stage for the introduction of health commissions that recommended sanitary conditions for selling meat and vegetables (to ensure the safe health of the regiments since the British were of the opinion that Indian bazaars were crowded and unsanitary). Dr Sohoni suggests reading Rudyard Kipling's Kim, which describes the bazaar as dangerous in contrast to the market halls set up by the British.
0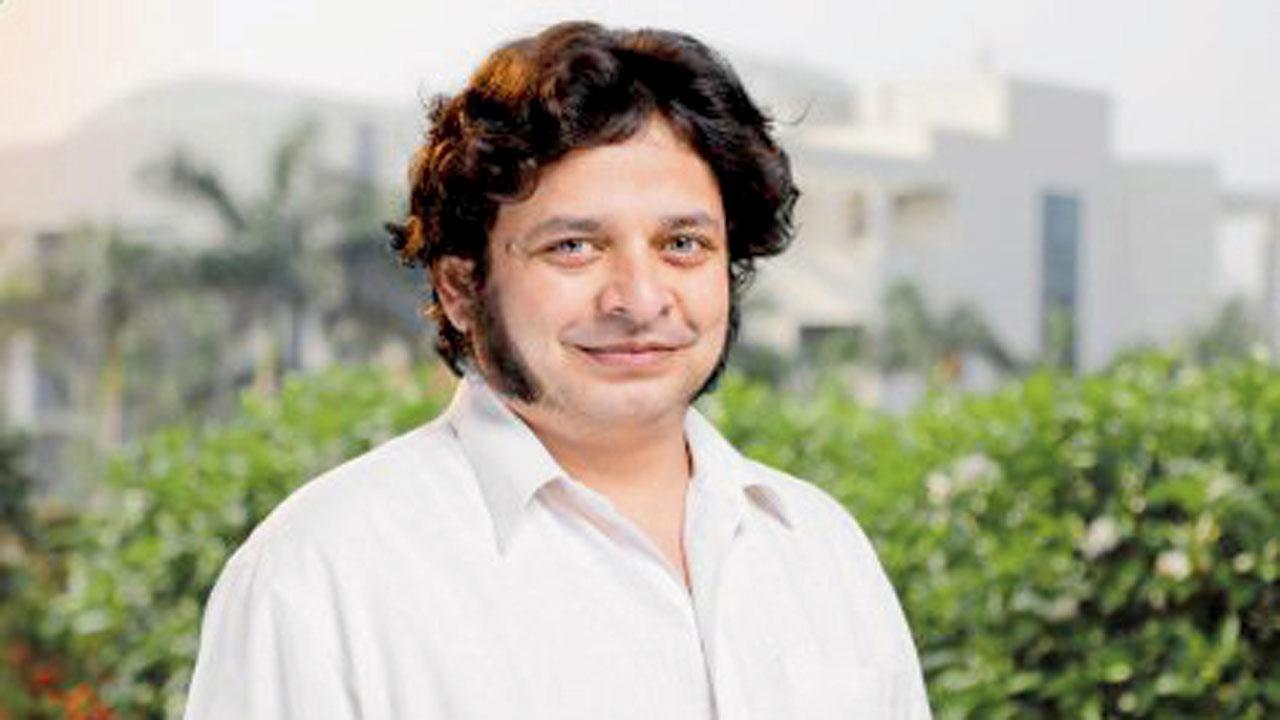 Dr Pushkar Sohoni
Another contributor was the germ theory that came about in the 19th Century, indicating the importance of keeping good hygiene practices. The irony is that these sanitised market halls later became centres for informal local markets and Oriental bazaars that would pop up around the main structure.
Marker of urban modernity
Governor Bartle Frere in the 1860s declared Bombay an important urban space that needed new institutions of modernity that were previously not built like the General Post Office, museums, and railway stations. A public market became one of these institutions that ushered in a modern age for the city.
Market architecture
These buildings were utilitarian from the inside but they were also landmark buildings that people outside on the street could look at in admiration. This also contributed a kind of soft messaging and political propaganda.
Market halls look different across different cities. There is a subliminal message that the choice of architecture communicates. The British built structures in European architectural styles that were fashionable at that time, such as the Victorian Gothic style, to impress upon the people that local bazaar was dirty and that if you had money you could shop at these markets.
Rulers and the ruled
The market also became a way of portraying the rulers — Queen Victoria — as benevolent because they were building modern public amenities, especially after the rebellion of 1857 when the British Crown, and not the East India Company governed the Indian subcontinent.
However, in princely states  such as Baroda and Hyderabad, market halls were built in the Indo-Saracenic style, which use Indian architectural elements, as a way to affirm their own identity that was distinct from British India.
"Today, megapolitan cities have become vast and decentralised that no single institution will be at the centre. But market halls represent a moment in our history; we should be aware of this enriched past which creates meaning about the cities we live in," Dr Sohoni signs off.
On: September 6; 5.30 pm
Log on to: Museum Society of Mumbai on Facebook (for the Zoom link)
Email: museumsocietyofmumbai63@gmail.com
"Exciting news! Mid-day is now on WhatsApp Channels

Subscribe today by clicking the link and stay updated with the latest news!"
Click here!