The fifth single from songwriter David Britto's collaborative music venture, Arrows, is a breezy promise of better things to come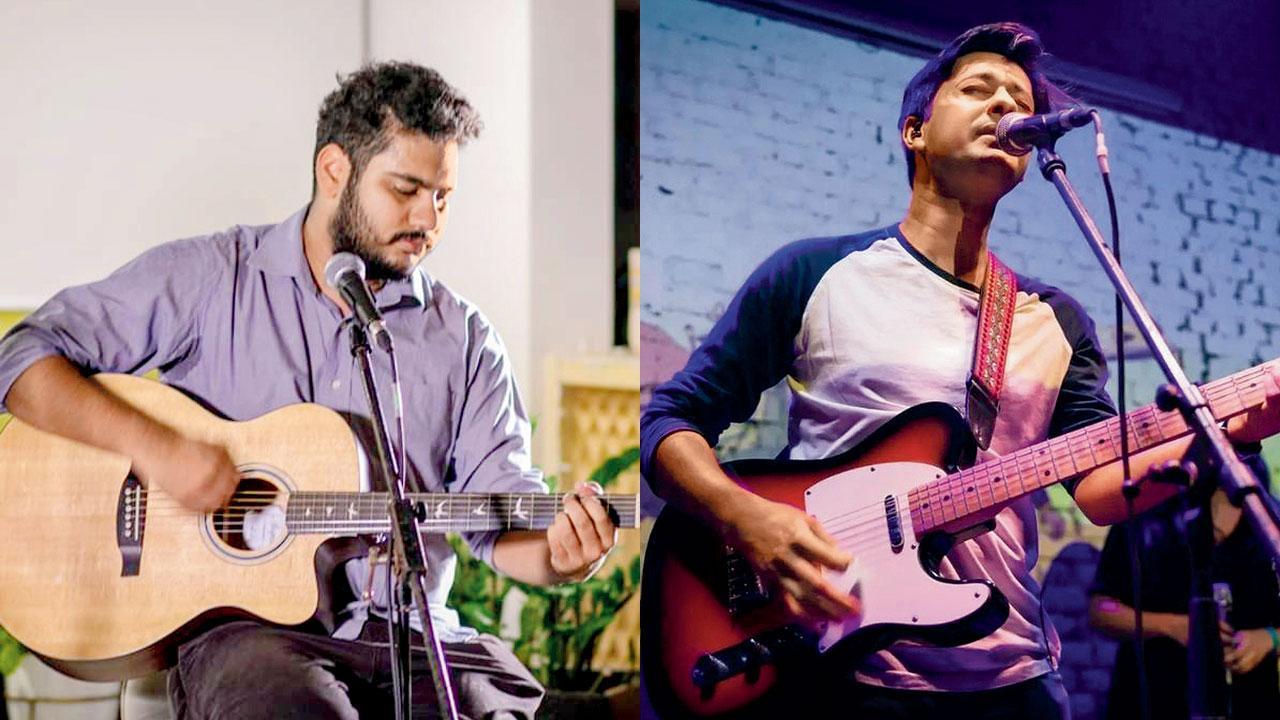 David Britto. Pic Courtesy/Sofar Sounds (right) Tejas Menon. Pic Courtesy/Aaron Steve Pereira
There are few things better than lighting up your weekend with music. Last Saturday, this writer was treated to the upcoming release from David Britto's collaborative project, Arrows. The smooth and breezy indie-pop track, Wish you the best, sung by Tejas Menon will mark the fifth release of the venture since 2019. With an impending release on September 30, the song sets the tone for his new projects, which include an EP in 2023.
Britto conceptualised Arrows back in 2018. Having played bass for Mumbai blues-rock band The Tripp, he decided to work on a unique project. This led to collaborations with multiple producers and singers including The Lightyears Explode, Vernon Noronha and Siddharth Basrur. Britto admits that he prefers writing songs to singing them. The song took a while to release, he says. "I first started working on it in 2019, when a person I was close to was moving on to a different chapter of their professional life. It was a way of telling them that no matter where you are, this bond will remain." That's when he approached  Menon to collaborate with him.
Menon loved the song, and also took on-board production duties. He tells us, "I was just starting out as a producer. I had some experience in producing, and felt it was a good opportunity to work with a friend." The concept was solidified in the first session itself, the singer-producer states emphatically. The result is a beautiful track that stands out for its acoustic rhythms, a light but embellished soundscape and Menon's airy vocals. Wish you the best also outlines Menon's deft ability at production with a clear and lively track.
For Britto, Menon was the right fit for the track. "I always pitch songs to producers/singers based on what I think they will bring to the song. This song, I thought, would suit his vibe and his voice," he shares. The singer agrees, but adds that the chance to test his production skills with a friend was an added incentive. "Out of the number of things I do as a singer, vocalist and producer, I find the act of production to be a true realisation of the musical desire."
Britto reveals that the next single will be a collaboration with singer-songwriter Riya Duggal, followed by an EP. "We will be releasing a brand new EP, produced by Basrur, with five completely new singles in 2023," he confirms. Menon, meanwhile, is busy dabbling with production and singing. He will be heard on the soundtrack for Shankar-Ehsaan-Loy's score of Zoya Akhtar's The Archies. For now, they'll be wishing each other the best.
Releasing on: September 30
Log on to: Arrows on Spotify