Devika called the complainant and usurped Rs 19.23 lakh on the pretext of investigation fee and Premium Fee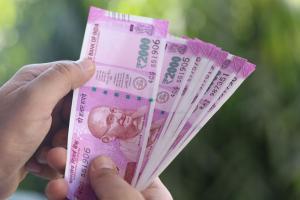 Representational image
The Goregaon police have registered a case against unknown persons who cheated a Senior Assistant manager of Rs 23.55 lakh on the pretext of giving mediclaim policy. The complainant was looking for a mediclaim policy which can look after the expenses of her parents' treatment.
Initially, the complainant was asked to pay approximately Rs 3 lakh for the policy and Rs 19 lakh was taken by a lady who posed as a government official working to recover her money.
The complainant is a 60-year-old senior assistant manager in a government-run Petroleum company. The complainant's parents are between the age of 80-89 and were bedridden. She has to spend a lot of money every month on their medical bills and medical assistant hence she was looking for a scheme or mediclaim policy which can take care of her medical expenses.
In April 2016, the complainant received a call from an unknown number. The caller claimed to be a sales agent of a reputed bank. "He told me that he can provide a mediclaim policy. I shared my problems and asked whether his company can provide such type of policy. Vikas Chavhan assured me that I can get benefits immediately after I pay the money. I paid Rs 2.79 lakh in three instalments," the complainant said in her statement.
After paying the money, the complainant asked when she can take benefits of the policy. Chavan told her that she needs to wait for at least a year. During this, Chavhan again called the complainant and sold her another policy in October 2016 and took Rs 97 thousand from her.
Soon after buying the policies the complainant noticed that Chavhan was avoiding her calls. When she checked the documents she had received, she found that the policies were pension plans and not mediclaim.
Also read: Mumbai Crime: Youth pursuing aviation steals mobile phones after his pocket-money is reduced
"I called up Chavhan to question why he cheated me, to which he replied, he has left the company and now a lady named Devika will take care of her policies" added the complainant.
In December 2016, the complainant received a call from a lady named Devika who told her that she works in IRDA (Insurance Regulatory and Development Authority of India). "She told me a deed has been committed by Vikas Chavhan and she is investigating the same. I got scared and asked her what I need to do to get my money back. I relied on her and started talking to her" the complainant said in her statement.
After December 2016, Devika called the complainant and usurped Rs 19.23 lakh on the pretext of investigation fee and Premium Fee. When the complainant discussed this with her colleagues that she has spent over Rs 23 lakh in connection with the policy, she was advised to register a complaint in the police station.
"We received the application from the complainant. On verifying the facts, we have filed a case against unknown person under IPC section 120B (criminal intimidation), 170 (personating a Public servant), 419 (cheating by personation), 420 (cheating), 464 (making false document), 465 (forgery) and 34 (common intention)," said an officer from Goregaon police.
Also read: Chinese National Duped: Arrest warrant issued against the lawyer
Catch up on all the latest Crime, National, International and Hatke news here. Also, download the new mid-day Android and iOS apps to get the latest updates