Mahesh Tutorials administration, after finding about the cheating, gave the accused time to return the money, but he went into hiding; staff, wife booked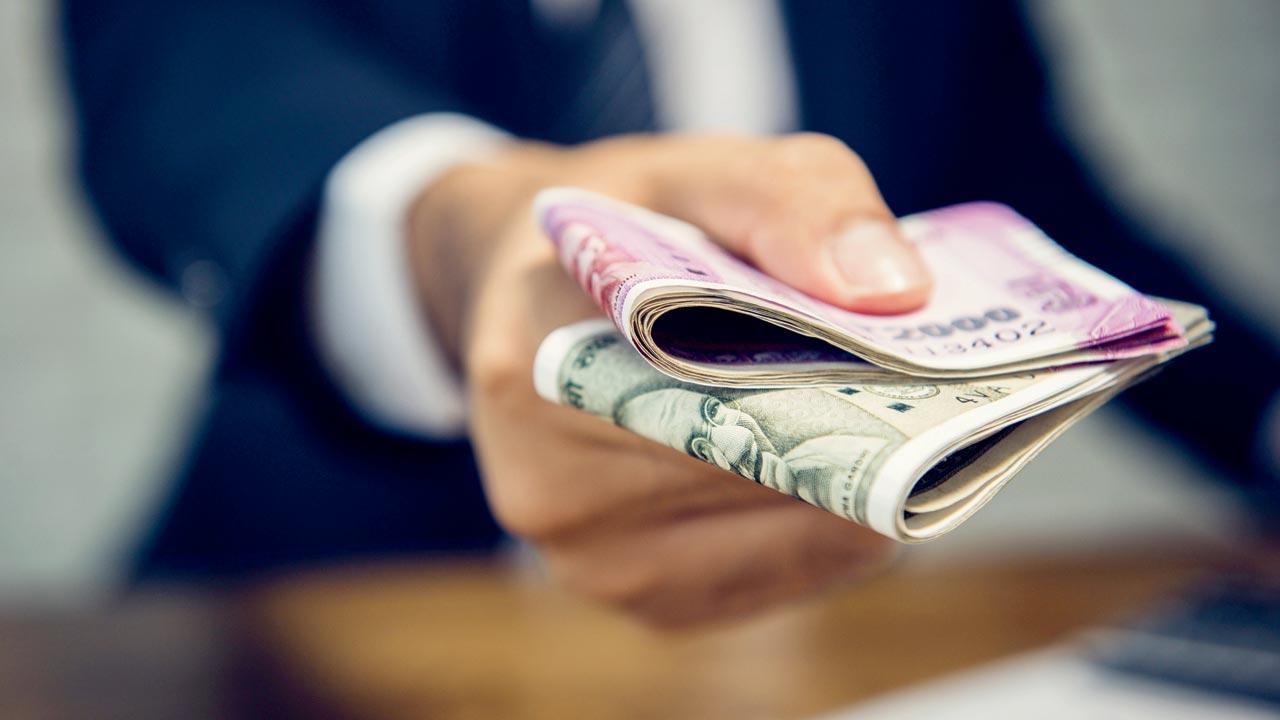 The accused had earlier confessed to siphoning off R50 lakh and promised to return the same. Representation pic
Coaching institute Mahesh Tutorials has allegedly been swindled of Rs 1.27 crore by a former employee. The Mulund police have booked Harshad Kabule, who worked as an assistant manager there, as well as his wife Shweta Bhagat in connection with the case on Tuesday. No arrest has been made yet. 
According to the administration of Mahesh Tutorials, which approached the Mulund police on September 26, during an internal audit earlier this year, officials found that the balance in the official account was less than expected. Top officials then asked the finance department to probe the shortfall. It was after this that Kabule met the finance manager in July, stating that the deficit was due to a Fixed Deposit of Rs 50 lakh he had made in May but forgot to inform the authorities. 
After his claims, the tutorial authorities demanded that he present the FD documents, which Kabule submitted. Believing his claims, the officials asked him to break it to pay salaries of employees. He complied but stopped reporting to work from August 1, citing health reasons. 
Also read: Thane woman cheated of Rs 26 lakh in insurance fraud

The administration felt something was amiss and probed further. Officials found that the Rs 50-lakh FD was deposited in July as opposed to Kabule's claims. They also learnt that another FD of the same amount which was deposited in May was broken and the money was transferred to two accounts. 
Tutorial officials again confronted Kabule who confessed that he had transferred the money to his relatives. He also promised to return the money and requested the officials not to file a police complaint. 
An officer from Mulund police station said, "The tutorial administration probed further and learnt that Kabule had siphoned off around Rs 1.27 crore from February to June this year. He had forged signatures of the finance manager, HR head and the company secretary for the same."
"Kabule had transferred the money to different accounts of his relatives as well as his wife Shweta and then routed it to his own account," the cop added. 
The tutorial then gave him several warnings to return the money since August. As Kabule did not respond, they finally approached the police on September 26. 
"As per the complaint from tutorial officials, we have registered an FIR against the employee and his wife under sections 406 (criminal breach of trust), 408 (criminal breach of trust by a clerk or servant), 420 (cheating), 465 (forgery), 467 (forgery of valuable security, will etc), 468 (forgery for the purpose of cheating), 471 (using forged document as genuine) and 34 (common intention) of the IPC," said Senior Inspector Kantilal Kothimbire. 
During the probe, police officers found that Kabule used the money to book a flat in Kalwa as well as to buy gold jewellery worth Rs 9 lakh. 
Despite several attempts by mid-day, officials from Mahesh Tutorials did not respond.
Feb
Month when Kabule started siphoning off the money