Malwani police arrest aunt, uncle with whom she lived; probe shows couple thrashed her, causing serious head injuries, then misled cops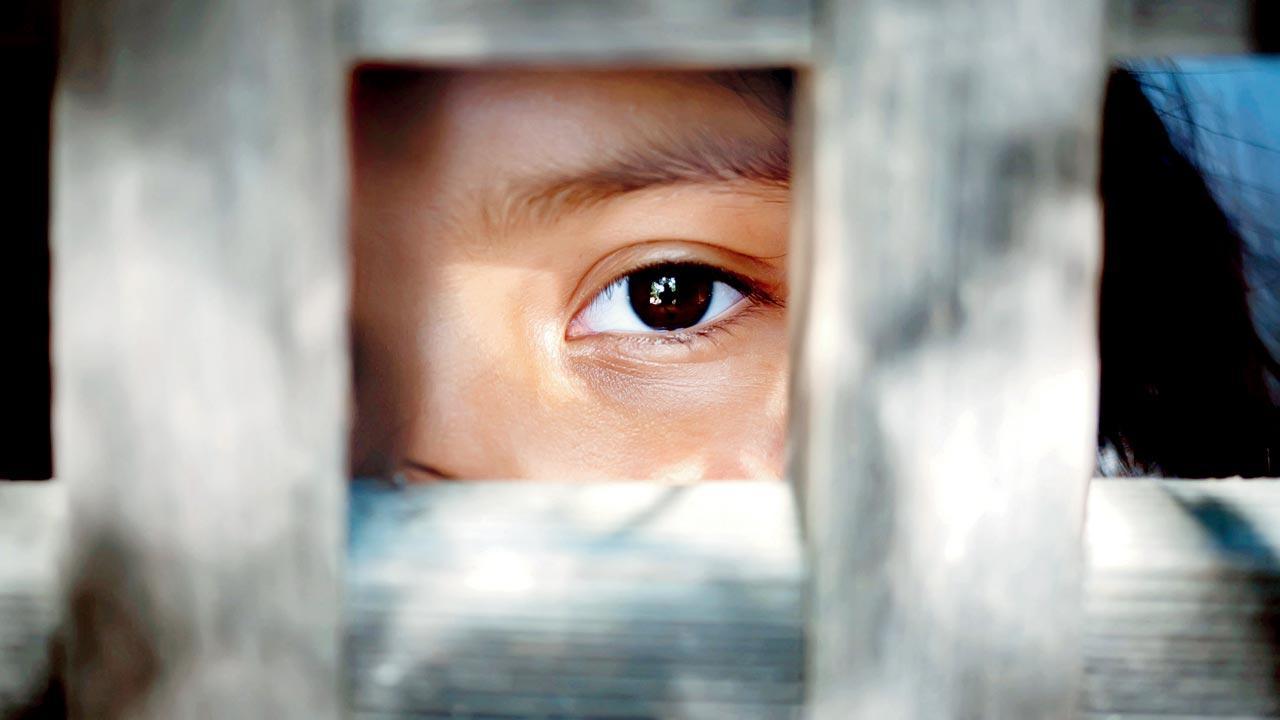 The girl's aunt and uncle approached the police on April 20. Representation pic
A month after a 12-year-old girl went missing, Malwani police on Saturday arrested her paternal uncle and aunt based on the findings of the initial probe. The couple allegedly beat up the girl the night before she disappeared, causing  serious injuries to her head. Police suspect they killed the girl and have destroyed the evidence.
Police identified the couple as Sandesh Ganpat Haldal and his wife Jyoti Sandesh Haldal. They said the girl and her brother, 9, had been living with them since the separation of their parents two years ago.
On April 20, the Haldals approached the police claiming their niece, a Std VII student, did not return from her school in Goregaon. The couple claimed that they searched for her everywhere when she didn't return home on time, but didn't find her.
As the girl is a minor, Malwani police registered a kidnapping case against an unknown person. Inspector Mahendra Suryavanshi and Assistant Inspector Rakesh Pawar started scanning CCTV camera footage of the area and none showed her going to school on April 20.
Police also questioned her brother, who told them that the couple had a heated argument at home on the night of April 19. They also beat up his sister, who sustained serious injuries to her head, following which they took her to a doctor's clinic at Madh, according to the boy's statement to the police.
Police traced the doctor who told them that the couple did bring the girl to him, and he suggested that they take her to a private hospital as her injuries were critical.
"During interrogation, Sandesh and Jyoti told police that no such incident had happened, and that they didn't thrash the girl. They also claimed to have not visited any doctor at Madh. They said the girl had gone to the school, but didn't return home. They misguided the police, and because of this, we arrested them under Sections 363 (punishment for kidnapping), 366A (procuration of minor girl), 368 (wrongfully concealing or keeping in confinement, kidnapped or abducted person) and 34 (common intention) of the IPC," said a police officer. The officer added that the Haldals were on Saturday produced in court, which remanded them in police custody.
Shekhar Bhalerao, senior inspector at Malwani police station, said, "We have arrested the girl's uncle and aunt. We also searched for the girl in Madh, but couldn't find her. They have not even told us where the girl is. She was badly injured and needed treatment at a hospital, but she is untraceable."
12
Age of the missing girl