According to the FIR filed with the Oshiwara Police by a businessman and friend of Shaw, the matter started at a club of a luxury hotel in Vile Parle East in the early hours of February 16. Some of the suspects who were allegedly seeking selfies mobbed the cricketer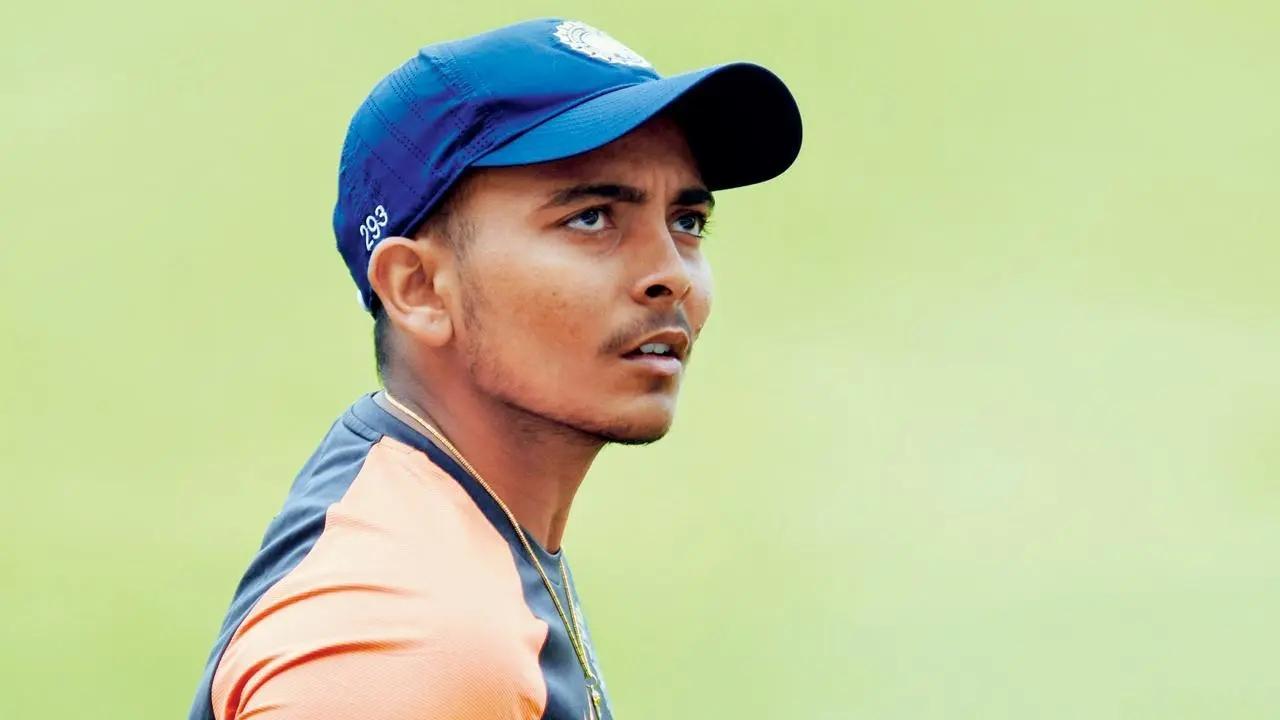 Prithvi Shaw. File Pic
Atleast eight people were booked by the Mumbai Police for alleged extortion and unlawful assembly after a brawl over taking selfies with Team India cricketer Prthvi Shaw, a police official said on Thursday.
According to the FIR filed with the Oshiwara Police by a businessman and friend of Shaw, the matter started at a club of a luxury hotel in Vile Parle East in the early hours of February 16. Some of the suspects who were allegedly seeking selfies mobbed the cricketer, who obliged some and denied others when the requests became incessant, the official said.
ADVERTISEMENT
Official sources said, some of the suspects got annoyed after the hotel manager asked them to vacate the premises. The suspects allegedly followed the cricketer while he was leaving from the premises and even gave a chase to a car in which they believed the cricketer was leaving the hotel. But, a friend of the cricketer was travelling in it.
Also Read: Message from Interpol in Washington helps Mumbai Police save suicidal man
After allegedly chasing the car, near Jogeshwari Link Road, the some of the suspects reached close to the vehicle and attacked the car using a baseball bat and damaged the vehicle. In the incident they broke the car's windscreen, police sources added.
"The suspects also demanded Rs 50,000 from the victim, which is suspected to be as an extortion for not allegedly naming the car occupant in a fake case," an official said. 
He added, the car occupant drove to Oshiwara Police Station and registered an official complaint. The police have registered an FIR in the matter under relevent sections of the IPC, he added.
Based on the complaint, eight persons have been booked for alleged extortion and unlawful assembly. Out of the eight suspects, two of them, including a woman have been so far identified by the police. The police is further investigating the matter, police sources added. Will the newly created special police commissioner post help Mumbai with better policing?