Vasai cops say no identification marks found on body; recover no belongings either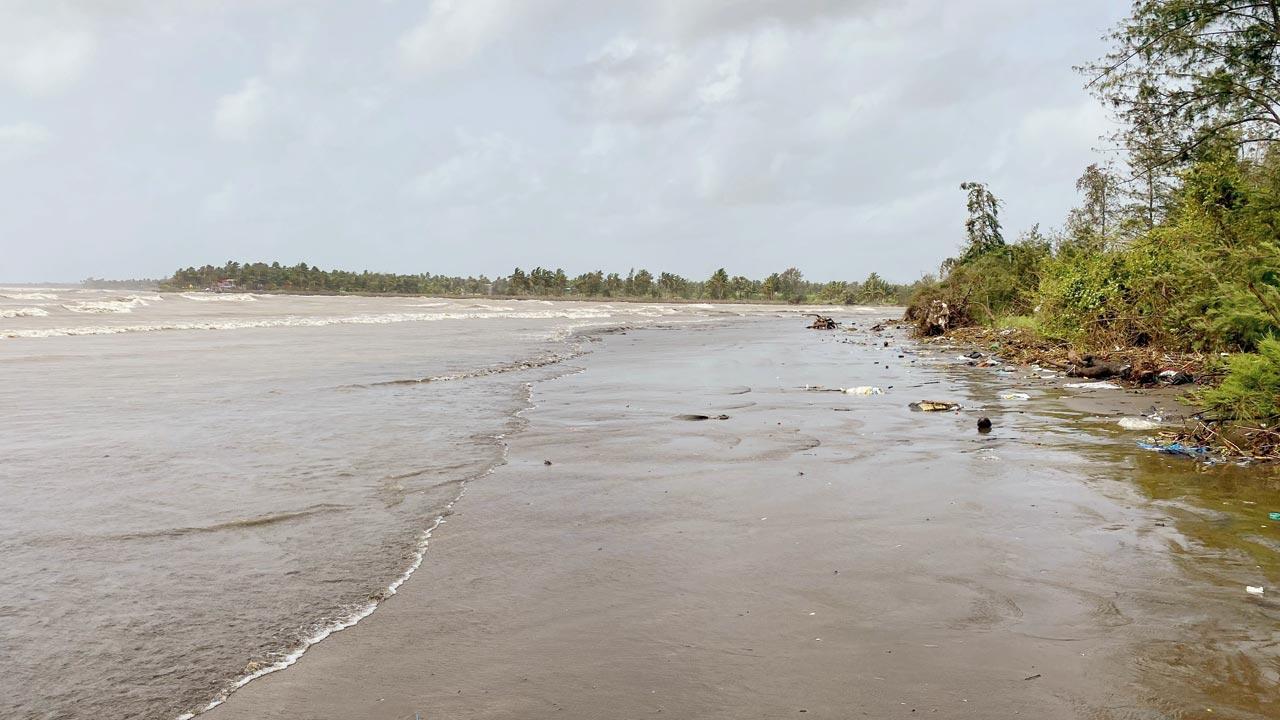 The spot where the suitcase was found. Pic/Hanif Patel
The police have recovered the headless body of a woman found in a suitcase near Bhui Gaon beach in Vasai West, on Monday afternoon. The body has not yet been identified.
"We have recovered the headless body of a woman which was found stuffed in a suitcase, in a water channel in Vasai west. An FIR has been registered at Vasai police station against unknown persons under Sections 302 (murder) and 201 (causing disappearance of evidence of offence) of Indian Penal Code," Zonal Deputy Commissioner of Police Sanjay Kumar Patil told mid-day.
ADVERTISEMENT
"We have sent the body to JJ Hospital in Mumbai for the post mortem," added Patil.
The police said there are no identification marks on the body nor were any belongings recovered from the suitcase. "The corpse was fully clothed. It was bloated in the sea water," said a police source.
The investigating team has started to look for missing person complaints registered at police stations in Mumbai, Palghar district, Thane and Navi Mumbai to establish the identity of the woman.
Also read: Mumbai Crime: One arrested in brutal road rage incident