Excise dept hunts for two others; while one truck was being smuggled from Goa, another was caught on way from Osmanabad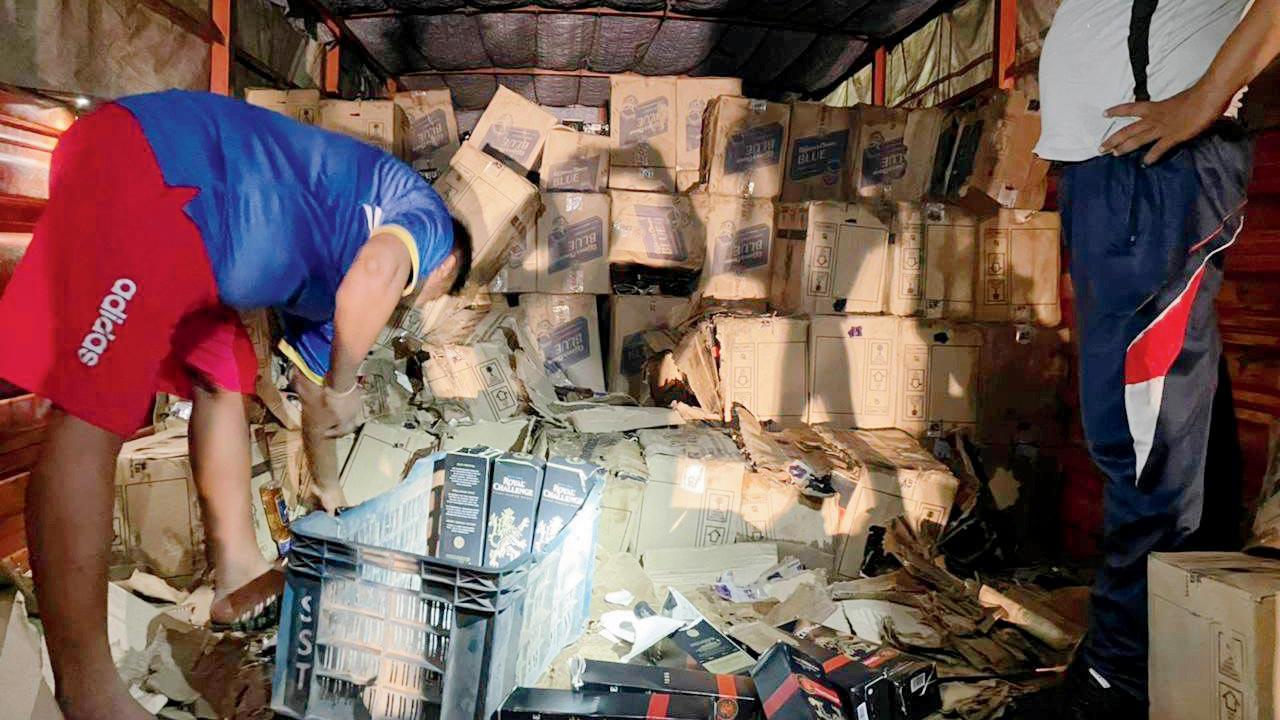 The seized liquor
In the past two days, the state excise department has seized liquor worth Rs 1 crore from Panvel and Osmanabad, and arrested four people on charges of smuggling.
The Mumbai excise department received information that liquor was being smuggled to Panvel from Goa. Under the leadership of Mumbai excise flying squad Inspector Santaji Lad, officers laid a trap in Panvel and seized liquor worth Rs 56.5 lakh, and arrested two smugglers, Shinku Mishra and Shailesh Padmavati. Packed in 500 boxes were bottles of Royal Challenge, Officer's Choice, Blue Whiskey and Old Monk.
Later, on Thursday, they laid a trap on the Beed-Osmanabad highway and seized a truck containing liquor worth Rs 43.93 lakh. They arrested Mahesh Ajnare and Kana Radhesham Charlala for smuggling the liquor. A total of 757 boxes of Royal Blue whiskey was seized.
State excise department officials are now searching for Deepak Rajput and Bhaijan Maulana. Officials said that these smugglers buy cheap liquor from Goa, smuggle it to Maharashtra and sell it at a higher price, making double profits.
Umap told mid-day, "I have ordered all the units in the state to take strict action against the smugglers. The department's aim is to save the revenue of the state."