According to the police, his name has cropped up in atleast 326 online fraud cases which is being further investigated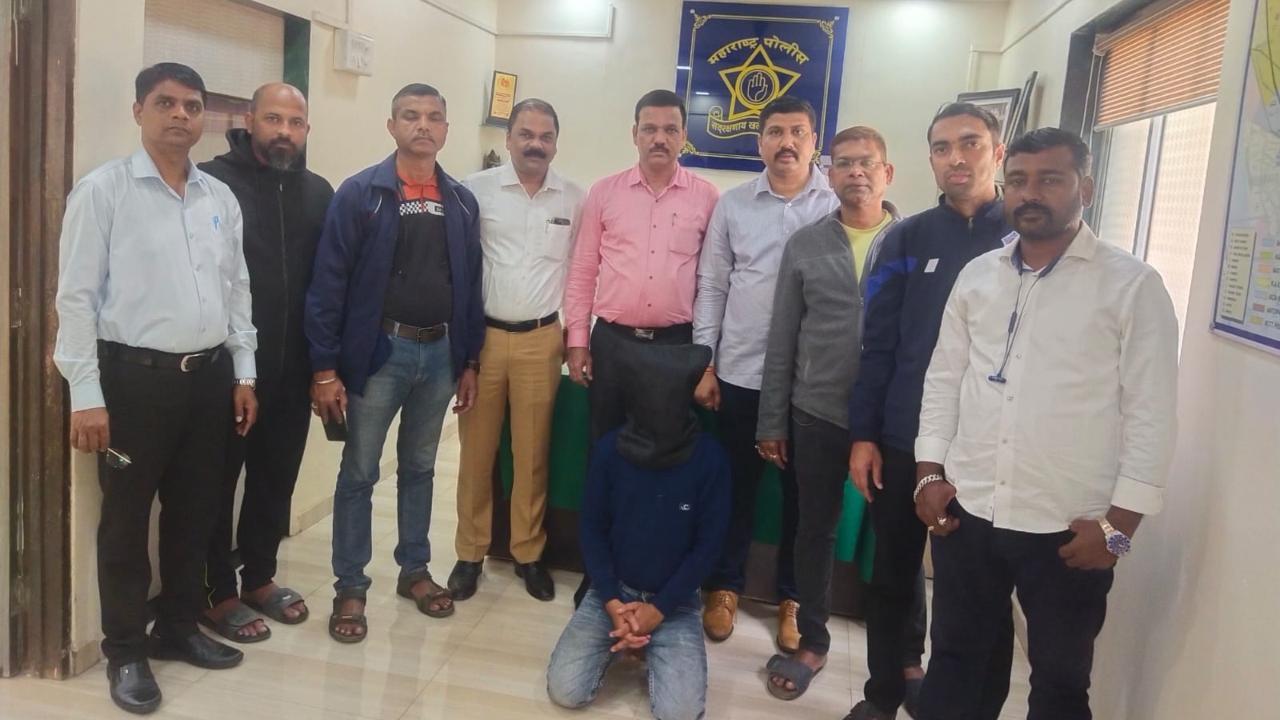 The accused in police custody. Pic/ Mumbai Police
The Mumbai Crime Branch on Friday said that the police nabbed a 28-year-old man who had been allegedly involved in atleast 39 cases of sextortion and online cheating across the country. The police said that the suspect was arrested from Ghatkopar area in Mumbai on January 26 by team of officials from unit 4 of the crime branch, the police said.
According to the police, his name has cropped up in atleast 326 online fraud cases which is being further investigated.
ADVERTISEMENT
The police said that the Mumbai Crime Branch had been working on information on the suspect who had been allegedly cheating people online by offering them escort services online, through social media and a website. The modus operandi of the suspect included to cheat the customers who reached out to his contact numbers after taking a payment online. The customers who contacted the suspect for online services from call grills through a video call were blackmailed after the calls were over, the police said.
"On the video call, the customers' videos were allegedly recorded which were objectionable. The suspect then threatened them to viral the videos if he was not paid a certain amount," an official said
Also Read: Three held for house break-ins in Palghar; valuables worth Rs 5 lakh seized
The police said a complaint was registered by a victim at Antophill Police Station in the eastern suburbs last year. The police had been since investigating the matter and trying to locate and nab the culprit. A team of officials from the Mumbai Crime Branch used technical analysis and traced the number of the suspect.
"On January 26, the officials got information that the suspect was coming to the Ghatkopar area to meet someone. They immediately laid a trap and nabbed him from the Asalfa area of Ghatkopar," the official added. 
The police said that with his arrest, the police have detected atleast 39 cases registered against him in different parts of the country including 35 cases in Telangana, 2 cases in Jharkhand, 1 in Maharashtra and 1 in Delhi. Will the newly created special police commissioner post help Mumbai with better policing?