All the seven injured persons - a female, three men, one child and two teenagers were rushed to a nearby civic-run Rajawadi hospital by the cops. According to the hospital authorities, all injured are stable now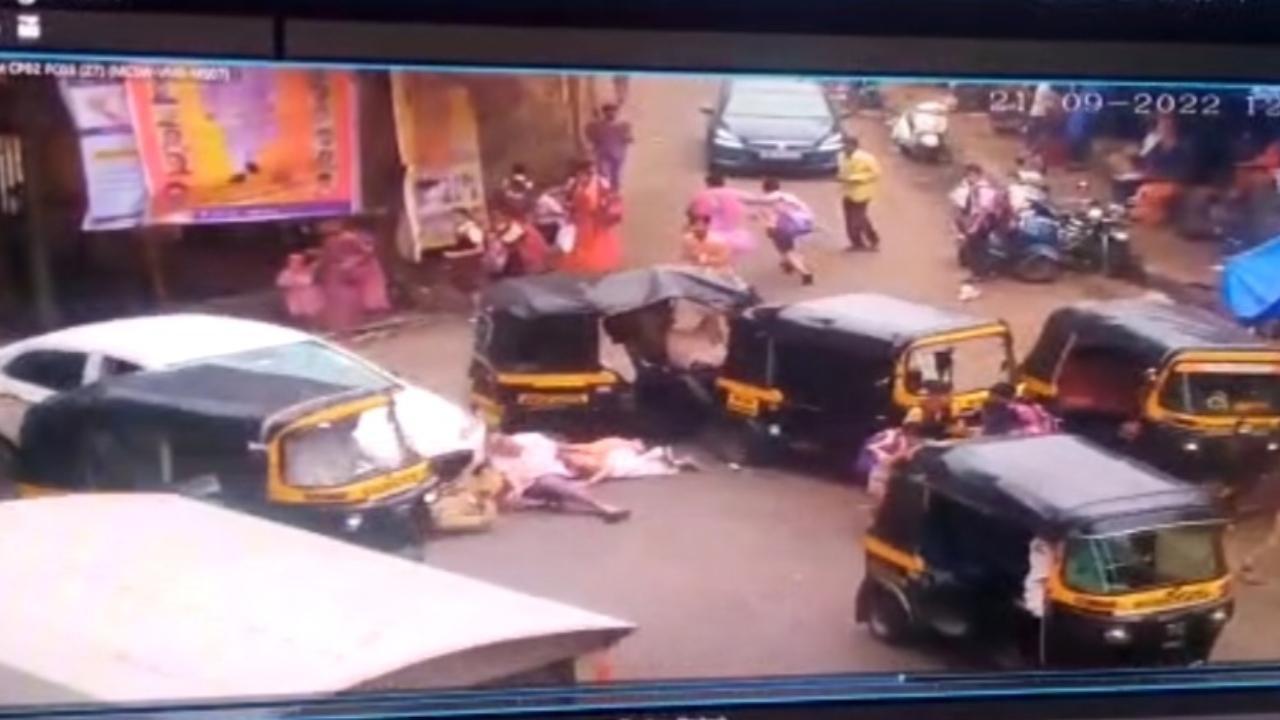 Accident recorded in CCTV camera. Pic/Rajesh Gupta
On Wednesday afternoon, seven persons were injured after an app-based cab driver's friend lost control of his car in Ghatkopar. 
While Santosh Yadav, driver of the cab, had given his car keys to his friend Raju Yadav to charge his mobile inside the car, as soon as he started the car, it accidentally started moving.
When Raju accidentally accelerated the car instead of applying breaks, he rammed into three autos and pedestrians.
Also read: NIA, ED, police raid PFI premises in 10 states over terror funding; nearly 100 arrested or detained
All the seven injured persons - a female, three men, one child and two teenagers were rushed to a nearby civic-run Rajawadi hospital by the cops. According to the hospital authorities, all injured are stable now.
The injured are identified as Rajendra Prasad Bindvay (49), Sapna Sangare (35), Aditya Sangare (9), Vaishnavi Kale (16), Jayram Yadav (46),  Shraddha Sushvirkar (17) Bharat Shah (65).
"The incident occurred accidentally as Raju tried to start the car to charge his phone. The car went 50 meters knocking down the autos and pedestrians. A medical examination has also been carried out. The process to register offence is ongoing," said Ravidatta Sawant, Senior Inspector of Pant Nagar. CR`s Mumbai division has maintained efficient train operations with highest punctuality rate. Do you agree?