Since 2017, accused extracted Rs 96 lakh from friend, after scaring him with fake cases; victim realised that he was cheated only recently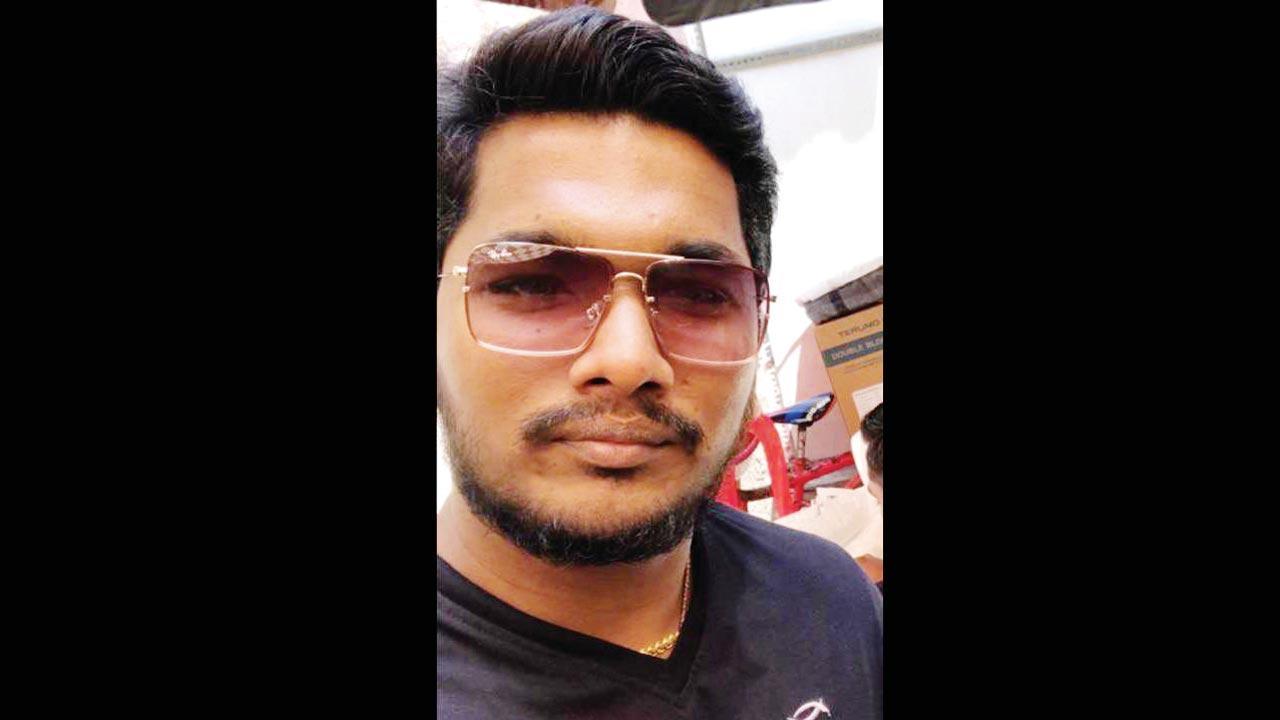 Aditya Waghela, the accused
Worli police on Thursday said they arrested a 25-year-old local resident on Wednesday night for forging FIRs, police documents and signature of a senior inspector to dupe his friend of lakhs of rupees. The accused, Aditya Rajnikant Waghela, used the forged documents to make up false charge of rape and suicide abetment against Umesh Nate.
To save his reputation and to avoid arrest, Nate took out bank loans, surrendered his LIC policies and sold his flat. He paid the money to Waghela for anticipatory bail and to settle the case.
Waghela is a resident of Banatwala Chawl on Ganpat Kadam Rao Marg at Worli Naka. Nate told the police that Waghela was his 'best friend' and he knew him for 18 years. He also lived in the same locality until he recently moved to Naigaon with his wife and children.
First duped in 2017
Police said Waghela had first duped Nate, assistant manager of a branded fashion store in Mumbai, of Rs 35 lakh in 2017. Worli Sub Inspector Vishwas Dhumal told mid-day, "In March 2017, Waghela told Nate that a woman from the locality needed money for a legal dispute. Without questioning, Nate victim transferred Rs 35 lakh into Waghela's bank account."
However, when he didn't get it back by 2018, Nate asked Waghela, who then created a fake social media account in the woman's name. "The accused told the victim that she will chat with him. In the chat, Waghela, posing as the woman, told Nate the money will be returned soon," explained another officer.
Fake FIRs
He added, "A few months later, Waghela hatched another conspiracy to extort money from his friend. Waghela told Nate that the woman has registered a rape FIR against him at the Worli police station, and another FIR was filed in connection with the suicide of another woman in their locality. He told Nate officers Ingavle and Naik were investigating the cases."
The officer said that to settle the case, Nate paid R61 lakh on different occasions to Waghela. "The accused had also created a fake letterhead for the cyber crime unit."
Nate recently became suspicious when Waghela continued to ask for money. He visited the Worli police station where officers told him that there were no Ingavle and Naik, and that all the documents were fake.
Police said Waghela had told Nate that he was arrested once as he is a co-accused with him. Waghela's family had also told him the same.
Senior Inspector Anil Koli of Worli police station said, "The accused used my official letterhead and forged my signature, and used these documents to extort money from his best friend."