When Dr. Zakir Naik finally got a venue to hold his Skype press con, he didn't hold back; the preacher, who is in the news for his hate speeches, opined and sermonised, letting people know he is nothing but a 'messenger of peace'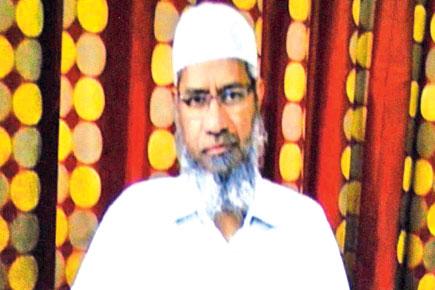 Dr. Zakir Naik. Report: Asif Rizvi/ Pic/Datta Kumbhar
On meeting terrorists
Naik stated that he has never 'knowingly' met any terrorist. "There are thousands of people who meet me each day, they shake hands with me and click photographs with me, I don't know who they are.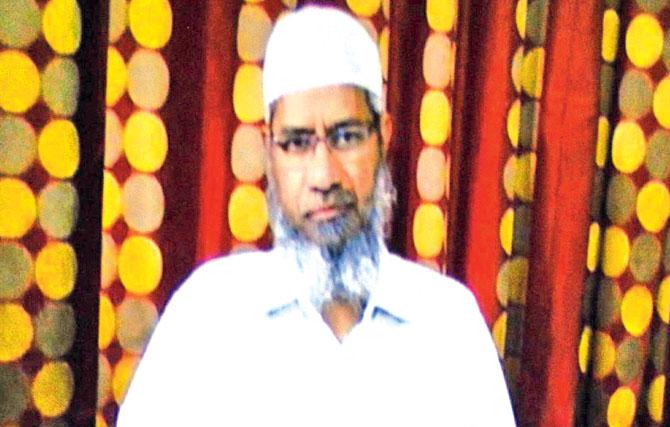 Dr. Zakir Naik. Report: Asif Rizvi/ Pic/Datta Kumbhar
On Osama bin Laden
I have never supported any terrorist or a terror outfit. As far as Osama Bin Laden is concerned, since I don't know him I neither call him a saint nor I call him a terrorist. I condemn 9/11 attacks [but] don't know if George Bush did it or Osama. The clip showing me supporting Osama is doctored.
On probing agencies
Not a single authority has approached me in past 8-9 days and no one has visited my Mumbai office till now as well. I have not faced any enquiry ever in my life. I am open for enquiry.
On being a messenger of peace
People have misconceptions about me. I am not against any Muslim group, I am a messenger of peace.
On ISIS
I condemn killing of any innocent person. In the past, I have made my statement against ISIS and we have also started a social media campaign to keep our youths away from the terror groups.
On his 'hate speeches'
It's completely wrong to state that my lectures inspire terrorism. The clips circulating on the social media are doctored and are the mischief of some people. I don't support terror, or inspire it. Allegations against me are all false and I am available for any probe by any agency in the world.
On being an award-winning Indian
I am an Indian and have won several prestigious awards, India should be proud of me. I have got the Tokoh Ma'al Hijra award from Malaysia and awards from Saudi Arabia. Indians and the Indian government should be proud of me for achieving such honours.
On Shatrughan Sinha
There are many politicians from different parties that know me, including the BJP. I remember, a couple of years ago, I received a call from Shatrughan Sinha. When he was elected as an MP from BJP, he phoned me and said, "Zakir Bhai why don't you come for one of my campaigns?
On the Aurangabad Arms haul
I knew Feroz Deshmukh. He did not work with me but he used to work at an Islamic bookstall close to my office and used to come to the IRF (Islamic Research Foundation) office. I don't know Abu Jundal and was never interrogated in connection with any matter by the police.