All those Indians stranded in Jeddah, Saudi Arabia are workers of a hotel that has not paid them for the last six months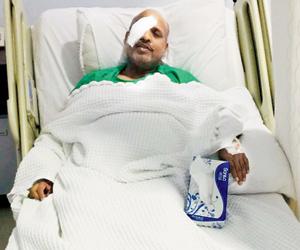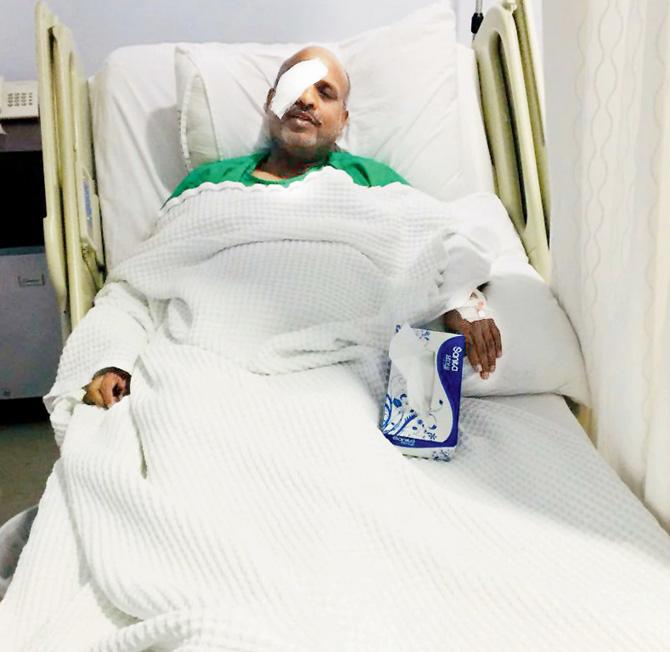 Sarwar Hussain is recuperating from a cataract surgery
As many as 19 Indians are stranded in Jeddah, Saudi Arabia, after they took on their employer in labour court for failing to pay their wages. All of them are former employees of Al Badr Hotel, which still owes them six months' wages. More than a year has passed since they filed the case, but there is no resolution in sight. Meanwhile, they can neither get another job nor leave the country without their former employer's permission.
Also read: 20 Indian workers stranded in Saudi Arabia without salary
The stranded Indians have been locked in the court battle for their wages since January 2017, but can still see no way out. "Even if we surrender the case and forget about our money, we can't leave the country without the company's approval," said Sarwar Hussain, 52, who was the boiler operator at Al Badr Hotel. The hotel owes him monthly wages of 1,600 Saudi Riyals for six months, adding up to a total of 9,600 riyals or approximately Rs 1,63,230). "The problems started in September 2016, but we decided to stick with the company. But when we still hadn't been paid, we filed the case in the Jeddah Labour Court last January. In June 2017, we got our money, and decided to keep working, but the company stopped paying us again from that month. Now the company is pressurizing us to take our salaries for November and December and forget about any other dues," he said.

The group outside the labour court in Jeddah
Can't do anything
While he waits for this money to come through, Hussain doesn't even have the option to look for another job in Saudi, as the work permit won't allow it. His nephew, Mohid Khan, who lives in Mumbai, told this paper, "My uncle's family is dependent on his income, but there is no income now. My uncle and the rest of the group are now living off their savings in Jeddah."
In the midst of all this, Hussain's health has severely deteriorated, but he has been unable to return home, even for his cataract surgery. "I am alone here, without my family or anyone to take care of me." The lawsuit was originally filed by 20 staffers, but one of them was allowed to return to India after his wife had a medical emergency. For the others, the only way they can leave the country is with the help of the Consulate General of India (CGI).

They quit their jobs at Al Badr Hotel on January 1, 2018
Losing faith in Embassy
However, their faith in the Indian embassy has not entirely paid off in the past. The group no longer sees eye to eye with the lawyer assigned to them by the Indian embassy. "The lawyer, Safwaan handled all the court dates and used to get one at an interval of 45-60 days. We have had eight hearings since last year, but till now there is no judgment. In front of the judge, he used to tell us that we should quit the hotel, but as soon as we came out, he would tell us to continue working," recalled Hussain. Last Sunday, they wrote to Sanjay Sharma, vice-counsellor of the Indian consulate in Jeddah, and were told that they would be updated about the case's progress after eight days.
The case is filed under the name of Rizwan Khan, who is one of the stranded Indian nationals. The letter, dated January 22, stated: "We would like to bring to your kind attention that we are 20 Al Badr hotel staff from India, who are suffering a lot of problems since last year." The letter ends: "I kindly request you to look into our case and make necessary arrangements for our clearance and pending dues, and finalise our case, so that we can go back to our country as early as possible, as per Saudi Law."
On January 27, the CGI in Jeddah responded to Hussain's relatives on Twitter, stating, "Sad to know. Don't worry. CGI is there to help."
Catch up on all the latest Mumbai, National and International news here
Download the new mid-day Android and iOS apps to get updates on all the latest and trending stories on the go