It's precautionary move before monsoon, say officials; this year, till date, BMC has chopped 21,000 branches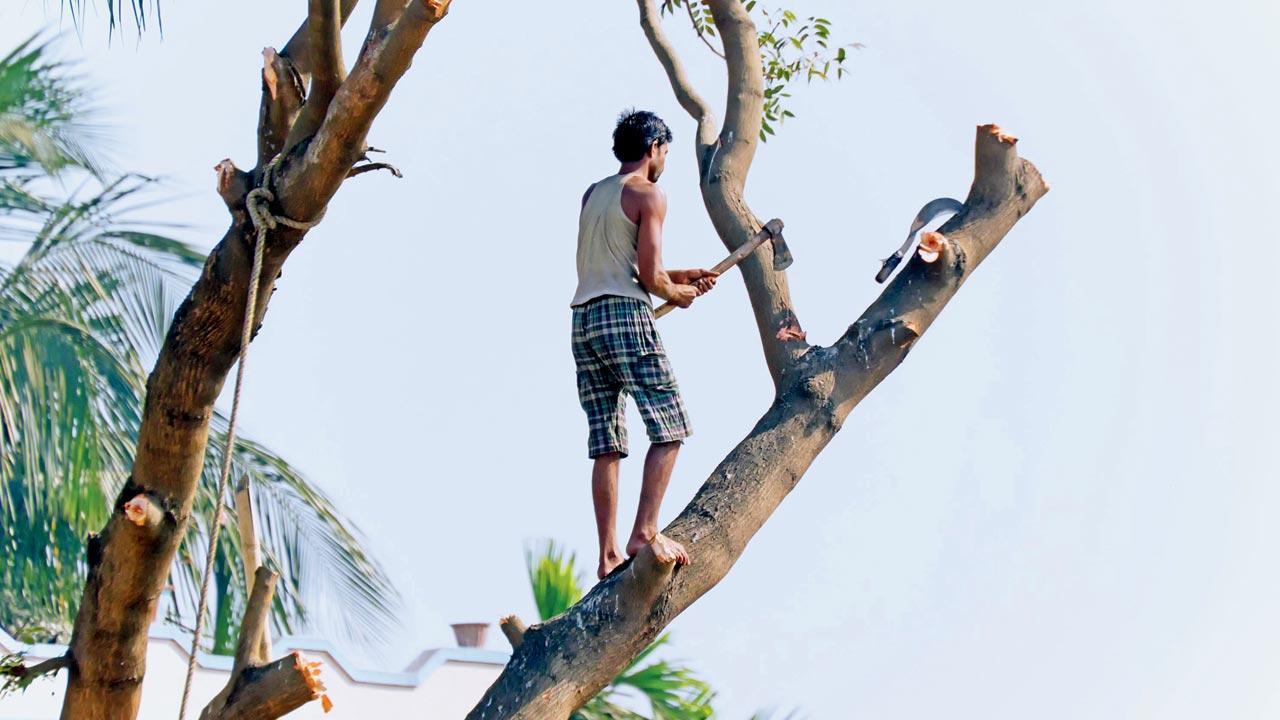 On March 22, 2022, a 64-year-old man died in a tree collapse at Mahim. Representation pic
As many as 2,650 societies in Mumbai have been issued notices by the BMC to trim trees on their premises. There are over 15.25 lakh trees on private premises. 
"We have served notices as a precautionary measure. Societies need to take care of the trees on their premises before the monsoon," said Jitendra Pardesi, BMC garden superintendent.
ADVERTISEMENT
A BMC official said, "We will take a review at the ward level. If a society approaches us, we will provide the service and they will have to pay for it. If a society wants to trim dangerous trees on their own then they should take permission from us. Also, after trimming, they must dispose of the branches themselves. Some big societies have more than 100 trees on their premises."
He added, "Every year before the monsoon, the BMC starts trimming dangerous trees. This year, to date, BMC has chopped 21,000 dangerous branches." 
As per the BMC data, Mumbai has recorded 18,446 tree collapse incidents in the past three years. On March 22, 2022, a 64-year-old man died in a tree collapse at Mahim.
"As per rules, we take care of trees on our premises and on public roads. Trees on private or another authority's land are their responsibility," another official said. 
Private society applications
"BMC receives 400 applications daily from private premises. Our staff reviews the applications, visits the spot and then clears them. We have to make sure that people are not cutting down healthy trees," said the official. BMC uses a high-tech cutting system to prevent harm to trees. "We use cranes to trim trees. We have already surveyed dangerous trees and branches and will start trimming them. We are in the process of appointing a new contractor as the ongoing contract of the current one will end in June," the official said.
'BMC cut tree without public notice'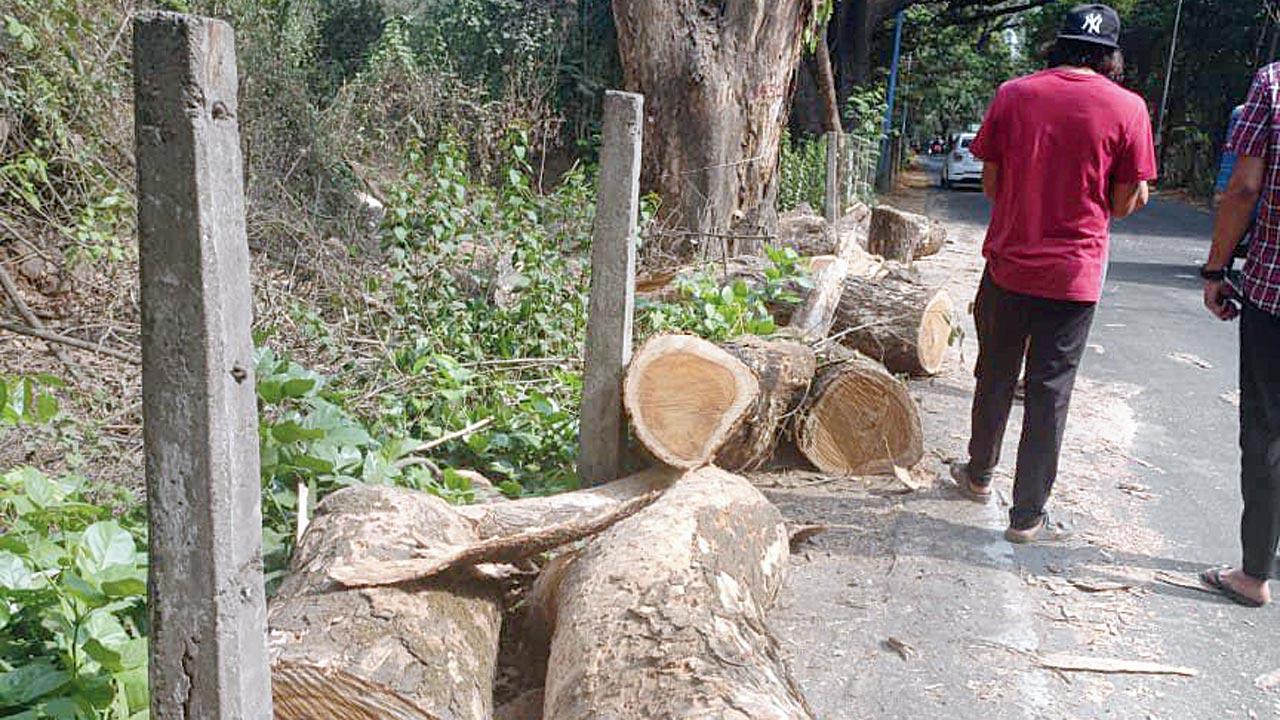 A city-based green activist has once again alleged that the BMC has cut a standing dead tree at Aarey Milk Colony. Environmentalist Zoru Bhathena said, "A very large rain tree was cut in Aarey. On verifying the information, we learnt that it was a dead tree. It is necessary for BMC to remove such huge dead trees before they fall and cause damage. However, it is also necessary for BMC to follow the law and issue a public notice before cutting any tree [dead or alive]. BMC's intentions to remove the dead tree may have been good, but the procedure wasn't followed."
Tree census 2019
Total trees 29,75,283
Trees on roadside 1,85,333
Trees in BMC gardens 1,01,67
Trees on government 
premises 15,63,701
Trees on private 
premises 11,25,182