Following in NCP MLA Jitendra Awhad's footsteps, ex-Congress MLA Krishna Hegde has cancelled his glam-filled dahi handi in Vile Parle; says new rules and regulations have made organising the event difficult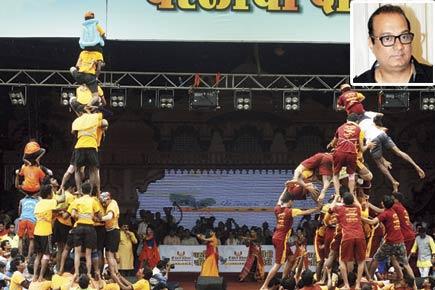 It's not a good year to be a govinda in the city. Just days after NCP MLA from Mumra-Kalva Jitendra Awhad announced that he was scrapping the city's costliest Sangharsh dahi handi, one more rich and glamorous dahi handi has been called off by ex-Congress MLA from Vile Parle, Krishna Hegde.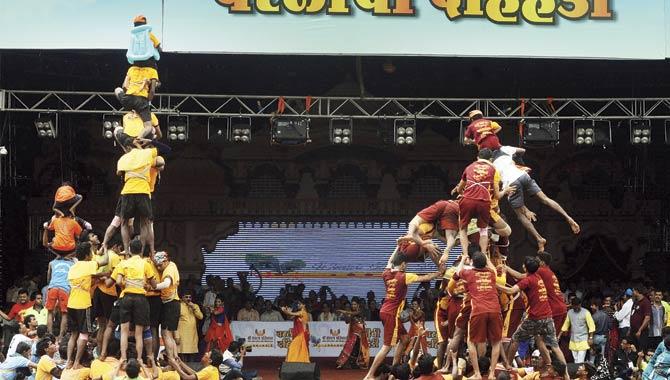 The state has given dahi handi adventure sport status, but that has failed to buoy organisers' spirits
While Awhad had said that he was cancelling his event to donate the money to those reeling from the drought in the state, Hedge said the new rules and regulations being put in place to govern dahi handis have made organising them very difficult. He also referred to the cancellation of Awhad's dahi handi event in Panchpakhadi (Thane).
Oodles of glam
"Krishna Hegde Pratisthan Dahi Handi is rated among the top five dahi handis of Mumbai and Thane. It is the biggest in the western suburbs and saw good celebrity turnout from both Bollywood and international cricket," Hegde told mid-day on Monday.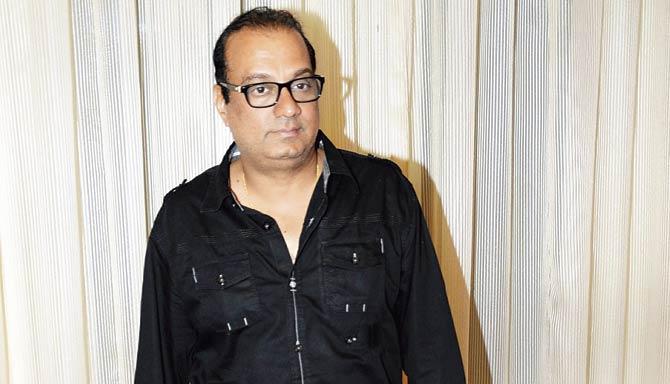 Krishna Hegde. File pics
According to him, Bollywood stars like Ajay Devgan, Hrithik Roshan, Rohit Shetty, Madhur Bhandarkar, Shreyas Talpade and cricketers like Dilip Vengsarkar, Karsan Ghavri, S Sreesanth, Vinod Kambli and a host of other celebrities had attended his event in the past
No more
"Last year, we had scaled down the prize money and also had a six-tier cap on the human pyramid. However, this year, the rules and regulations have made the hosting of these events even more difficult," he said, adding that the 20-foot cap means pyramids cannot go over four tiers.
While the state, while giving dahi handi adventure sport status, has imposed no cap on the height of the pyramids, organisers believe that the maximum allowed height is 20 feet. "Moreover, the govinda at the helm has to be over 12 years of age and all govindas in the lower tiers have to be over 18 years old.
A validated birth certificate and personal insurance is a must. Last year, too, there were 2 deaths and over 350 casualties during the celebrations. Some of the govindas were severely injured," he added. Hegde said that some players, in their frenzy, do not heed repeated requests from organisers who are on the stage and do not adhere to all the rules of the event.