In pain and bleeding after being hit by a stone thrown by protestors who stopped his train at Diva, he still managed to drive it and ensured his passengers safely reached Thane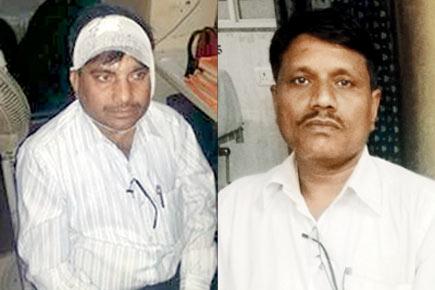 Injured motormen, Motorman R Chavda, D P Atakale, violent mob, stone pelting, protestors, Diva, Diva Railway station, passengers, Mumbai
A motorman emerged as a hero for thousands of commuters caught in a train in the violent protest on Friday after a technical glitch near Thakurli railway station. He managed to drive the train to Thane from Diva despite being injured by a stone that protestors threw at his cabin.
Rail disruption: The real reason behind the chaos at Diva railway station
ADVERTISEMENT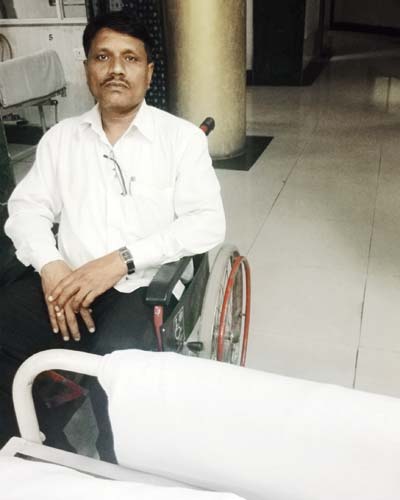 Motorman D P Atakale, who was also in the cabin, said the people took out their frustration on them
Thousands of commuters rushing to their offices in south Mumbai and other parts had been stranded as the train services were disrupted or delayed. Furious people resorted to a rail roko and one of the trains that they stopped at Diva was being driven by motorman R Chavda (47). The train had started from Karjat at 7.53 am and was going to CST.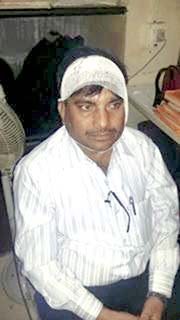 Motorman R Chavda said he was worried about the passengers in his train
Bleeding
Chavda, who has been a motorman for over 20 years, said, "The train was stopped at Diva railway station at 9.50 am by a big mob. Some began to throw stones on the train.
One stone hit me on my head and I started bleeding. I realised it was a very dangerous situation and was worried about the passengers in the train. Many of them had begun to scream, scared. Despite the pain, I managed to ask some protesting passengers who had got on the track to move and started the train and reached Thane."
Chavda, who stays at Kalyan with his wife and two daughters and a son, said he has never had such an experience in his career. He said, "I was stunned to see such a huge mob. But we have been trained to handle such situations and I acted as per that. On reaching Thane more than 100 women and men who were in my train thanked me for saving their lives."
At Thane the train was terminated and Chavda was given First Aid. Another motorman who stays in Badlapur, D P Atakale (42) goes to Kurla in this train every day and was in the cabin with Chavda. He was also hit on the forehead. He said "Shards of glass from the cabin pierced my forehead. The people were frustrated and took it out on us."
The two were brought to the Byculla railway hospital at 12.45 pm. Chavda underwent a CT scan and MRI in the evening. A doctor at the Dr Babasaheb Ambedkar Railway Hospital, Byculla said, "Their condition is stable but we are keeping them both under observation as they have sustained injuries on the head."
Motormen speak
N S Talekar, president of Central Railway Motormen's Association said, "We are always attacked by people for no fault of ours. We have been demanding security for motormen for a long time as whenever anything happens we are targeted by people, which is not correct."
Rs 1.5crore
Total damage incurred by the Railways due to the violence yesterday
"Exciting news! Mid-day is now on WhatsApp Channels

Subscribe today by clicking the link and stay updated with the latest news!"
Click here!