The gangster will be interrogated at Tihar jail for his role in the J Dey murder case; the matter has been adjourned to February 5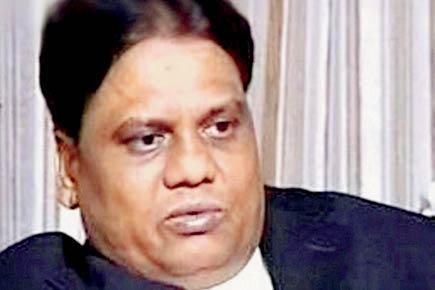 Gangster Chhota Rajan will be interrogated by the Central Bureau of Investigation (CBI) in the J Dey murder case. Rajan on Tuesday sought time from the Special MCOCA court in the case, saying he wants to meet his advocate and discuss it. The judge has adjourned the matter to February 5.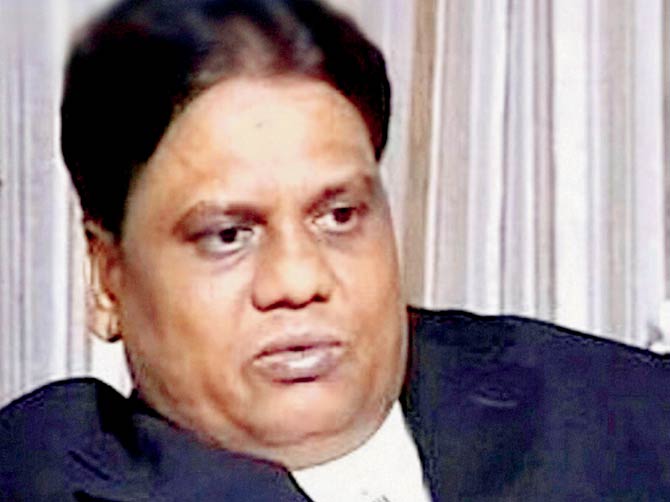 Rajan was presented via video conference from Tihar jail. File pic
ADVERTISEMENT
On Tuesday, CBI lawyer Bharat Badami filed an application for permission to interrogate Rajan at Tihar jail. He told the court that they would interrogate Rajan from January 27, for 10 days. He also informed the court that investigation in the case was in progress and the first step was to take Rajan's custody. The CBI also said that it wants a chance to collect incriminatory evidence against Rajan. After proper investigation they will also file a supplementary chargesheet in the case. Special MCOCA court judge A L Pansare granted 10 days permission to CBI to interrogate Rajan.
Badami also told court that it was Rajan's request not to frame charges against him. The charges were not framed yesterday. Badami said, "We shall expedite the investigation and we will submit the report in court." It was around 11:25 am, that Rajan was presented via video conference from Tihar jail. The conversation between the judge and Rajan was in Marathi. The judge asked Rajan whether he has received the copy of the chargesheet, to which he replied he had and said that he wants time.
Rajan further said he wanted to appoint a lawyer but the judge informed him that his lawyer Anshuman Sinha was in court, appearing for him. Sinha represents him in Delhi, Rajan was probably unaware he had arrived in Mumbai. Rajan then said that he needs time from 15 days to a month to go through the chargesheet and to meet his lawyer to discuss the case.
Sinha also said, "A little bit of time is needed to go through the chargesheet as it is in Marathi and has just been translated."
The judge then adjourned the matter to February 5 and said that Rajan may be shown as accused number 12 in the case.