A city Sessions court handed down life imprisonment sentences to a husband and his brother for the gruesome murder of the former's wife in 2011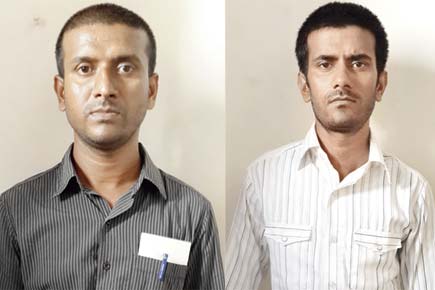 A city Sessions court handed down life imprisonment sentences to a husband and his brother for the gruesome murder of the former's wife in 2011. Another cousin of the duo was acquitted for lack of evidence. The husband had killed his wife after she raised objections to his getting married another time. He had stuffed her body in a suitcase and had asked his brothers to dispose of the body.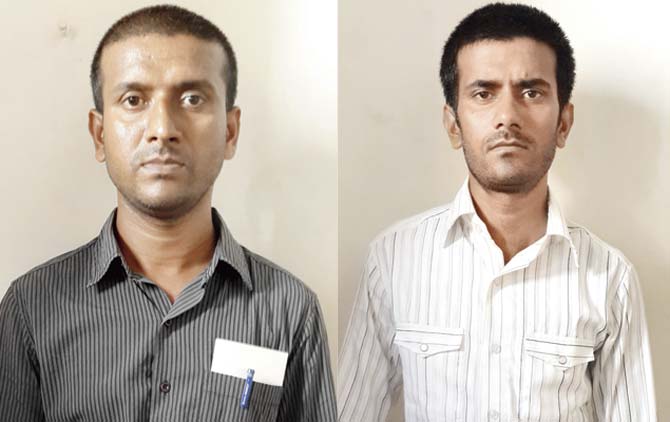 The woman's husband Parvez Haq (32) and his brother Tabrez (24) were sentenced to life
The convicts are Parvez Haq (32) and Tabrez Haq (24), and Judge Shrikant Anekar sentenced the duo under Sections 302 (murder), 201 (causing disappearance of evidence of offence) read with 120B (criminal conspiracy) and 34 (acts done by several persons in furtherance of common intention) of the Indian Penal Code. The third accused, Abdul Haq (24), Parvez's cousin, was let off because there was no evidence against him.
The family
Parvez got married to the deceased woman, Rehmat, on January 10, 2010 in Delhi. After the wedding, Parvez took money from Rehmat's family on the pretext of opening a dispensary and left for Mumbai, taking his wife along with him. The duo began staying in Mumbra.
Two and half months later, Parvez secretly married another woman, Arsiya, and began living with her in a lavish house in Mumbra. When Rehmat came to know about the clandestine marriage, she confronted her husband and fought with him.
In retaliation, Parvez assaulted her and, under some pretext, managed to send her to Delhi. He then asked Abdul to take her to Bihar, but she refused saying she wouldn't budge until Parvez came to meet her. Dropping his second wife to her native place in Ratlam, Parvez went to Delhi.
Here, he again tried persuading Rehmat to leave for Bihar, but she threatened to go to the police over his second marriage. Parvez and she returned to Mumbai and came to Dadar on March 14, 2011. When the couple reached home, Parvez killed his wife, who was four months pregnant then.
Cop speak Ashok Jadhav, who was then senior police inspector at the CST Government Railway Police (GRP), which handled the case, said, "After coming home, Parvez killed Rehmat by strangulating her with a dupatta. Then he put her body in a suitcase.
Abdul and Tabrez took the suitcase to Mumbra station and kept it in an Ambernath-bound train. In the night, while the train was making its journey back to CST from Ambernath, a man saw the bag and opened it, thinking it contained some valuables. However, he saw the body and informed the police."
The body was identified on March 17 when a woman, who had helped Parvez get a house in Mumbra, saw Rehmat's photo flashed on TV and she told the police how Rehmat would fight with her husband over the second marriage. Constable Nilesh Bhandwalkar registered the FIR on the same day.
Abdul and Tabrez were arrested on March 18 while Parvez was apprehended from Ratlam on March 20. Arsiya testified in court that Parvez bought her this very suitcase with the money he had got from his previous in-laws.