As part of the ongoing tussle between the ruling allies, the Shiv Sena has written this in a letter to the BMC's Town Vending Committee in a bid to scuttle the BJP's plan of having night markets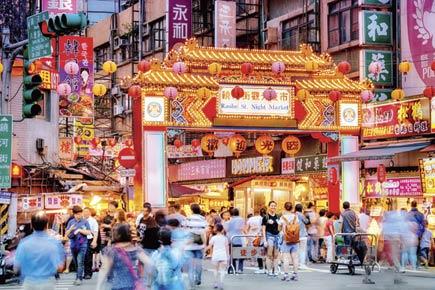 In yet another instance of the allies being at loggerheads, the Shiv Sena has opposed the BJP's plan of having night markets in the city, on the lines of those in Singapore in Bangkok, claiming that "night markets are known for selling illegal or smuggled products".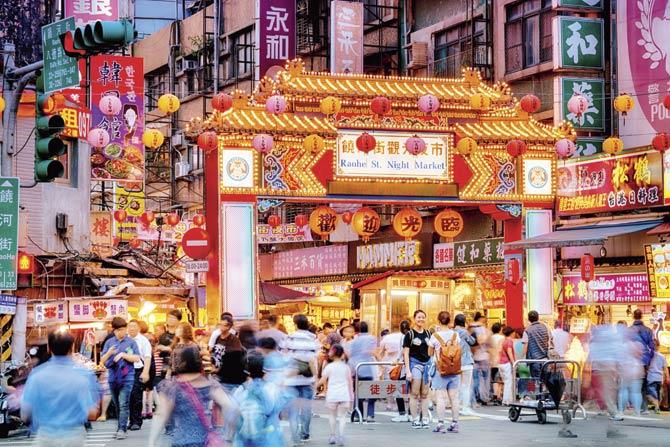 A night market in Taipei, Taiwan. Besides catering to locals, such markets are a big draw for tourists. Pic/Thinkstock
This claim was part of a letter written by Sena corporator Avkash Jadhav to the Town Vending Committee, which is set to give an opinion to the BMC on the night market proposal mooted by BJP corporator and MLA Ameet Satam, before it is taken up for voting in the House this week.
BJP vs Shiv Sena: A contest of protests in Mumbai
Asking the Committee to take serious note of the issues mentioned in the letter, Jadhav had said that the BMC is ill-equipped to handle the burden of new vendors coming into the market, especially at night. "A night market is a place were illegal things happen and smuggled products are sold.
How are we going to tackle that? Also, what precaution is being taken to ensure that the night markets one in each ward as the proposal suggests are not going to be a nuisance? The BMC is unable to handle the hawker menace in the day time as it is, how will it handle this during the night?" Jadhav told mid-day.
Also Read: BJP can't cheat people now after promising 'Acche Din': Shiv Sena
In the letter, the Sena corporator has pointed out that the BMC should rethink the proposal as, unlike a day market, a night market would require lights and other equipment, leading to increased electricity consumption and an increased financial burden on the BMC. He also said that citizens will be deprived of the use of footpaths even during the night.
Never-ending war
While the BJP had turned down the Sena's proposal of allowing rooftop restaurants to stay open throughout the night, it was miffed at the Sena opposing the proposal of installing LED streetlights at Marine Drive. Sena's latest salvo has only added fuel to the fire.
BJP says
Niranjan Shetty, chief spokesperson, Mumbai BJP said, "Their own party scion, Aaditya Thackeray, had suggested that Mumbai should have a night life. But now their own people are opposing the move of night markets. How can they say two contradictory things at the same time? The Sena should get its act together and should get its agenda right."